Matt Garrett - Personal Home Page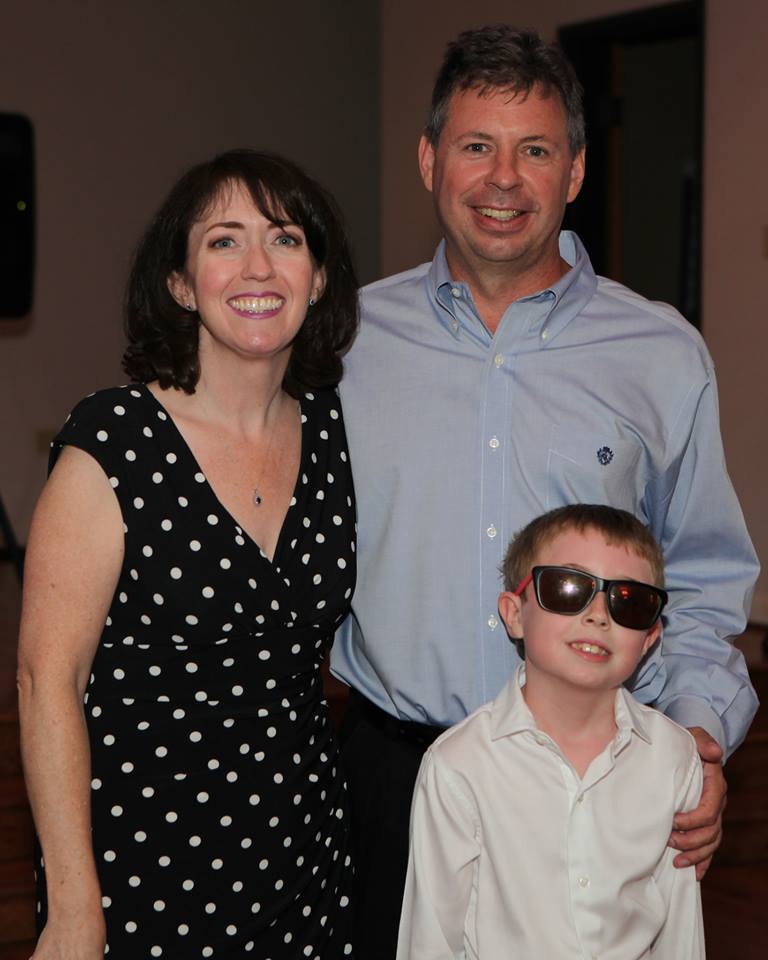 Matt, Cathy and Ian Garrett
Matt Garrett, Personal and Community
Matt Garrett was born in Florida in 1965 but quickly made it to Texas as a young child. He would be considered a native Dallasite other than the fact he was born in Florida. He is married to Cathy Finch Garrett (a true native Dallasite) and have been together since 1994. Matt moved from the N. Dallas area and has been a Carrollton Residence since 1990. Matt and Cathy have one son, Ian Garrett. Cathy is a stay at home mom, but also is a substitute teacher. Both Matt and Cathy were born and raised Catholics and their son Ian attends Mary Immaculate Catholic School. Matt Garrett attended St. Rita School in N. Dallas and went on to WT White High School graduating the class of 1983. Matt Garrett attended Stephen F. Austin College in Nacogdoches Texas for their Computer Science program. In his 3rd year he got heavily involved with some projects and specialized training on the IBM 8088 that were not offered as college curriculum in the day and that lead to what became his profession. Matt is a conservative Republican, and is a Republican Precinct Chair (203) for the Denton County Republican Party. Matt Garrett has always been involved in the community on some level. One of the earliest campaigns Matt volunteered with, and the first thing he voted on at age 18 was called "Vote Dart" in 1983. The success of that campaign is what brought the current DART public transportation system to the DFW Area. Ironically Matt got to ride the Inaugural PR "Bus" ride in 1983 when Dart was created and 27 years later, the he got to ride the first run of the Dart Green Line when it came to Carrollton in the form of Light Rail Service! This was the original plan of Dart seen through to its success 27 years later. Matt Garrett has been heavily involved with the Carrollton area as long as he has lived there. He is the current President of the Estates in High County HOA and has been since 2006. He has been active on the HOA since 1998. Matt is responsible for many Neighborhood Improvements and is known as the guy to call to get things done. Matt is also on his 3rd term on the City of Carrollton Capitol Improvements Board, of which he was elected Chairman in Jan 2011. In 2013, Matt Garrett was Chairman of a large Citizen's formed PAC called the Carrollton Citizens Bond Election Committee. This group was responsible for the campaign of a $75M Bond Election on Nov 5th 2013. This was the largest Bond Election in the history of Carrollton Texas and was passed. One of the projects will be the new Carrollton Police Station and many many needed Street Projects. The Bond Projects and Committee Members can be found at VoteCarrollton.com
Matt Garrett and Business
Matt Garrett is an Entrepreneurial Carrollton area Business owner. Matt got his start on the ground floor of the IVR (Interactive Voice Response) Telecommunications business in the 80s. This was the very beginning of what we now know as Voice Mail and the technology that came with it. Matt started MCS Inc. in the 80s using his software designs and incorporated in 1991. (Multi-Channel Systems, Inc.) MCS's is today a software development company in the same field but got its big break in the Paging side of the Telecom Business that was building in the 80s. MCS was the first company in the DFW area to tie Voice Mail and Paging together and with a partnership of the then SWB Telephone Company, to customers home phones too. This is what became "Call Notes" many people know today. In the early 90s MCS employed over 50 people at a given time and its office in Addison was a SWB Tandem Switch Site with satellite offices in Houston and San Antonio. Now that the only Pager that might be seen today can be found in the Smithsonian, MCS is no longer in the Paging Business, but still builds many products and systems that are IVR based. Most of these cater to the Call Center field and what are commonly called Predictive Dialers. MCS has built on its 22 year old original idea product called the Mark VIII Predictive Dialer and today it is one of the industry work horses for many small companies to larger call centers.
Matt Garrett is also the President of a small Property Company in Carrollton Texas, Tedeco Texas Properties. Tedeco has commercial and residential assets and Matt Garrett manages those accordingly as investment properties.
Matt Garrett and the Car Hobby
If you know Matt Garrett, then there is no way you can leave out the word Automobile. Everyone has a weakness, illness or disease. This is his. Matt Garrett has been a long time car hobbyist, enthusiast, collector or in some opinions, nutcase. Since the late 70s, Matt Garrett has been into cars in some form or another. First as a youthful profession before going into the high tech field, then back to cars as a hobby. Growing up on Forest Lane in Dallas Texas and attending WT White High school, (one block from Forest Ln) gave Matt the environment in which to learn, appreciate and experience cars from the 30s on up. Forest Lane was one of the nations hottest "cruise" strips going back to the 60s and carried its reputation all the way into the 90s. Matt describes it as being a different world then, free from gangs, guns, street rivals, violence, etc. Cruising gave the youths of the day (us) an outlet where to gather and have a little fun and it was mainly automotive based.... Forest was a national hot spot, at least until the younger generations brought some issues that caused Dallas to make cruising illegal. For a while it was really kind of an "American Graffitti" environment. In the mid 70s, Matt recalls anything from 50s, 60s Muscle cars, Model Ts, custom rods of all types, to actual "rails" cruising and even racing on Forest. Since those days Matt has been through many aspects with cars from racing, modifying, hot rodding, restoring, showing, car clubs, and now more in to collection and preservation of the better examples that have been left from that generation past. Since 1990, Matt Garrett has been a resident of Carrollton Texas, a large city of over 120K that is within the N. Dallas area. Since the late 90s Matt Garrett runs an internet site dedication to car collection called GM-Classics.com This site showcases many of his personal cars and provides a wealth of knowledge on many examples of cars from yesteryear. Matt Garrett manages his collection as assets/investments. Cars are his 401K.
Click here for Matt Garrett's Personal Resume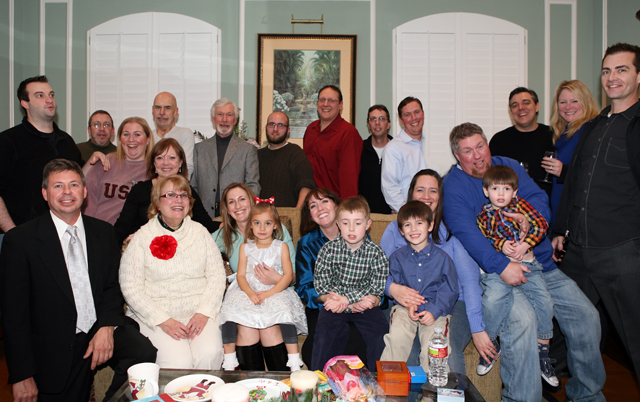 Family Portrait
Matt, Cathy and Ian Garrett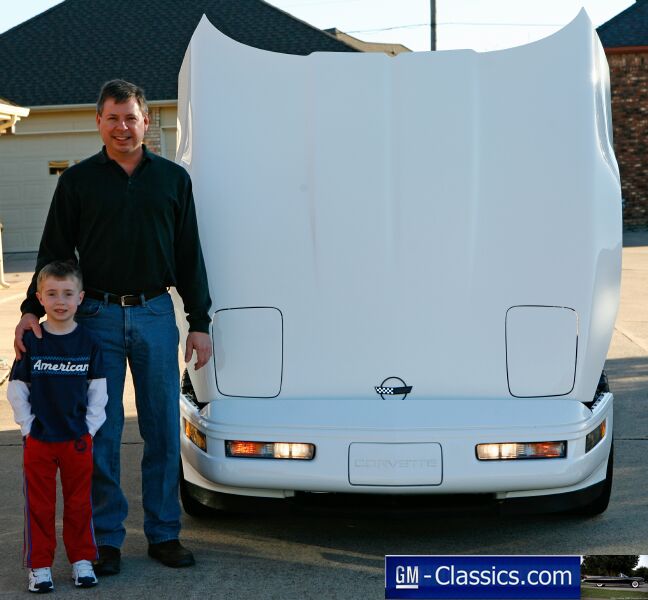 Matt Garrett and Son Ian
Some Dallas History;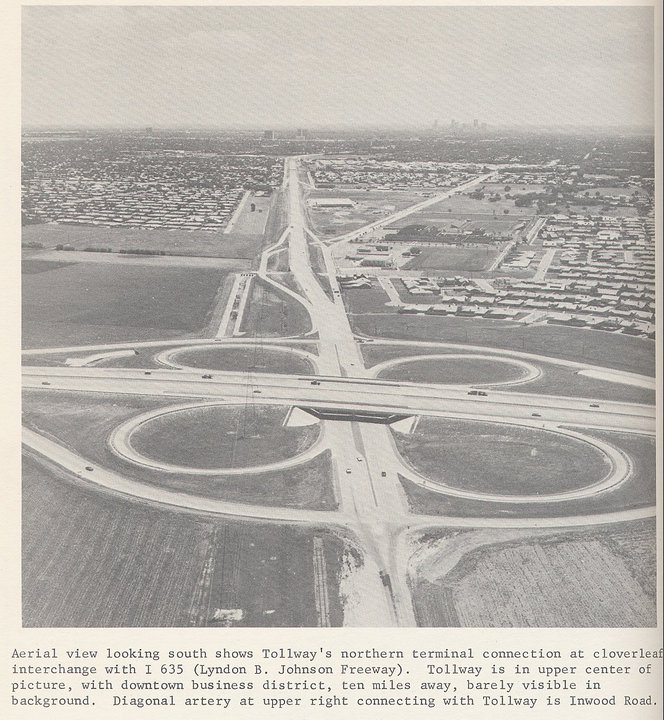 Matt Garrett's Childhood school, home and neighborhood in this photo 1968... This is now the Galleria, 635 and Tollway looking south. Forest Lane/Inwood to the right.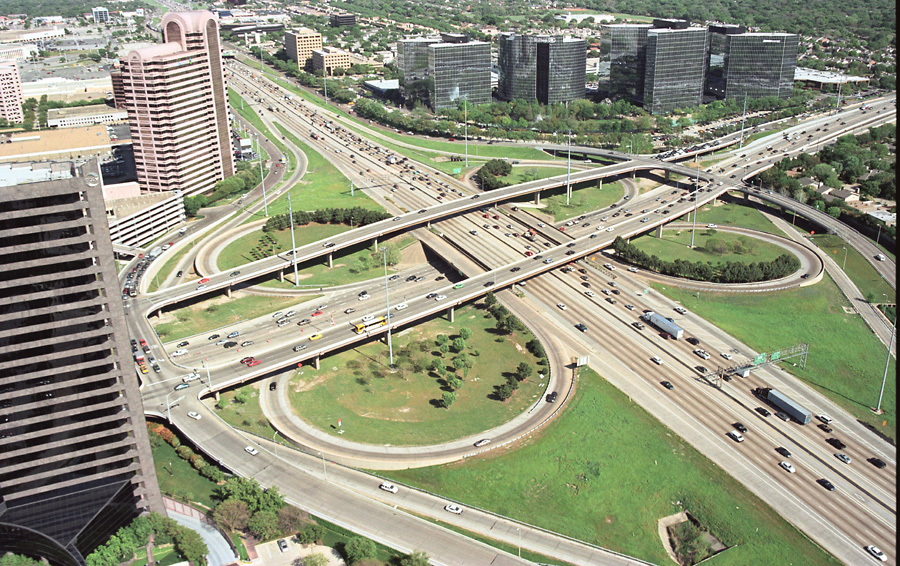 See what 40+ years does. Same as above 43 years later. This is all about to change too with the new 635!
Click here for Matt Garrett's Personal Resume
Click here for My Car Hobby Home Page