1996 Cadillac Fleetwood Brougham. LT1 V8. 3X Black. Loaded Brougham option, CD, Security Package, remote entry, all the good stuff. Window Sticker on car. 1500 miles, as new. Bought as a collector new and saved as the final year Brougham. Never outside a garage overnight, never above 90 degrees, never below 50 degrees. Perfect in every manner and representing the best of the best final year as well as any car ever could. 100% original other than GM replacement battery.
As most people know, this car represents the last year of the full size GM Body on Frame car. A car that is certain never to be built again in light of the higher profit margin unibody cars now made. This is also car that will outlast time. You see so many old cadillacs built on the chassis still going strong 40+ years later and still original. Most of these cars were labeled as old designs, aging platform, low technology, etc. They did not cater to the younger and hipper crowds. Yes, they are old designs, one that dates back 50 years.. BUT looking at the big picture, is anything designed today actually better? I have to say some things are, but putting a new "high tech" car to the test of time, I say no way. It wont make it like one of these.
GM has nothing today that will do what this car will other than going into a commercial truck. Because of that, these cars have become strong collectors. Look at it this way..... Tomorrow's cars like Corvettes will be faster and better than the top model they build today. That you can guarantee. Even if its powered by electric power... It will be faster that the one made today! You will never have the best one unless you trade it every year. You will lose HUGE money doing that. Its what the car makers want you to do! Tomorrow's Cadillacs will be better than the models made today too BUT will they be as well made as the body on frame cars made from the 50s-90s? Hard to say, but one thing is certain.... You CANNOT buy a car like this today new and it will probably never be done again.... when it does... it will be well over 100K to do it too as unibody has set the expected profit levels on the manufactures and price points on cars today. Do you think they are going to give you more car for less in the future as they did on these models when they were made???? Right!
That is kind of my philosophy as to why these old cadillacs have actually started to achieve an appreciation that is growing as strong as Corvettes, muscle cars, exotics and more. Its simply a car that will never come again. Its the last of the dinosaur, if you want to put it that way. The B and D body cars of this vintage were built here in Arlington Texas and this style ran from 93-96. Things are bigger in Texas and we were proud these cars were build here from 89-96. The Escalade is now built in Arlington. The D body is the Brougham, it is actually a longer car than the B body Caprice/Roadmaster/Impala, thus it has its own chassis, but as a whole 99% the same things using the LT1 Engine, the 4L60 Trans and the large 8.5 Diff. 94-96 have the LT1 power plant and are the ones to have of this body style, 93 carried over the 92 5.7TBI engine. A good motor, but when you have the LT1, that TBI motor is overshadowed. Too bad they did not have the LT1 in the 90-92 cars... You would have probably the best of all there. The LT1 is great and powerful engine that puts these cars in a performance category most people did not know they were actually capable of. It came with a high quality stainless steel dual exhaust system, optional oil cooling systems and many things that were carried from the 9C1 police platform. These items helped extended the service life beyond what any Cadillac past these have done. Time has proven that the iron head motors used in these cars are better than the alloy head corvette LT1s too.
Everyone has heard of the Impala SS, a modern collectible that did run pretty good for a large car. The Impala is the same platform also built here in Texas. Well the Brougham, Roadmaster and Caprice can do the same things as the Impala, some properly optioned ones actually better too! Here is another interesting fact..... The Impala SS is considerd by many as a very collectible car. So much that if you wanted one brand new today, pick up the phone, pick one of the 3 colors they were made in, and you can get it.... They are out there saved in very high numbers. That is not always a good thing for value as they are so plentiful. Now try that with a Fleetwood........ Then try that with a 3X black Fleetwood Brougham.... The total production # for the Fleetwood was 12,596. The Impala SS was 41,941. Almost 4X! The Fleetwood Brougham was also over $10K more new! This was GM's King car and not a whole lot were saved!
Options on this particular car are plentiful and it has just about all... including the chrome wheel option! Check the window sticker. The prior collector was not a fan of the chrome wheels, so he had a brand new set of the polished versions put on instead, along with a 5th full size polished wheel and matching Michelin XW4 tire.. I have the chrome wheels too! I may switch them out later, but I have received very conflicting reviews as to what people like best... I like the chrome, but I am actually the minority in the collector world on these cars. The one option that we all like to see in a Fleetwood is the Astro Roof. Sorry, its not on this car. It is my opinion that the Astro Roof made the 80-92 cars but on these 93-96 cars with the curved roofline, it was rather peculiar to accommodate the shape of the roof, looked a bit disproportional and really just did not fit the car's roof design. That is probably why it is rare to see! Don't get me wrong, I still would rather have it in this car, but the car was really not the best design for it. This goes for a late model Town Car with the sunroof. I'd rather not have it in those.
As with many of my low mile cars, people always ask "is it for sale" if so "how much". Everything has a price of course and I am realistic when a good offer is presented, but on this one I am going to be rather proud of it for the obvious reasons. It will be a price that will certainly make any interested party think twice as to ever put this car on a road. It was bought as a collector, and that it will remain on my watch. I always hate to make random claims on any car, but this just may be the finest and lowest mile last year brougham on the planet. Finding another like this is probably not possible, especially one that was bought new and saved specifically as a collector car.... but I have been known to be wrong too. I always love to be proven wrong with the surface of an even better example!
CLICK ANY PHOTO FOR AN EXTREME BLOW UP!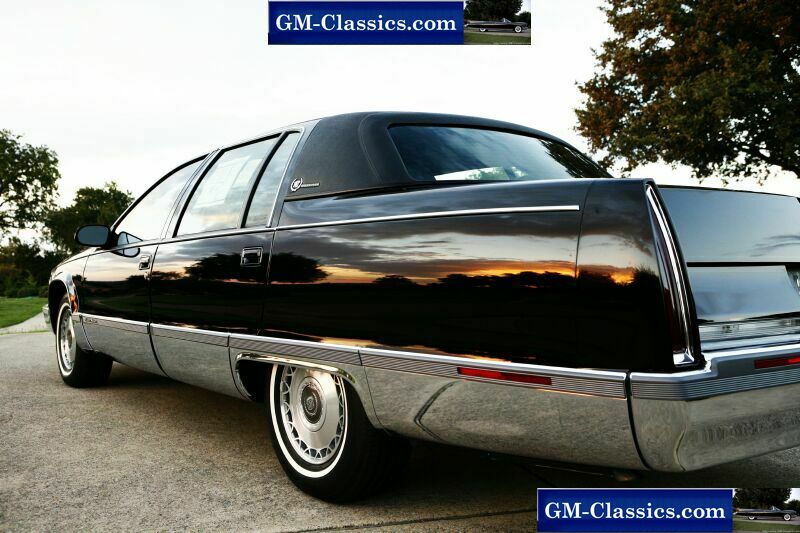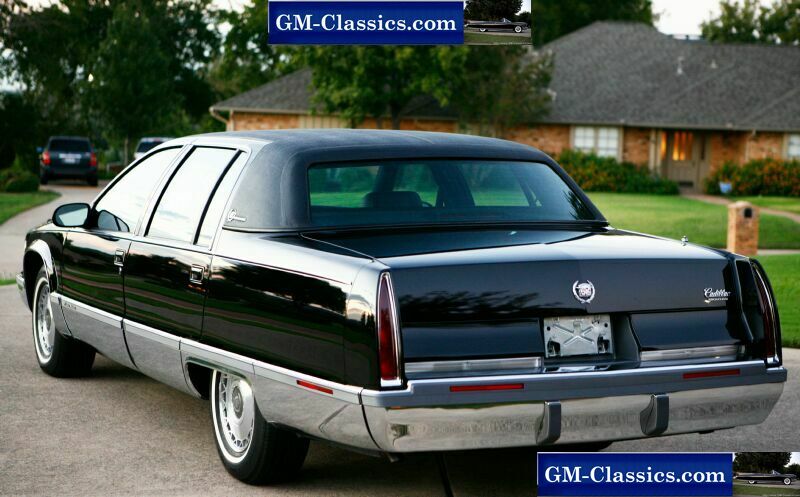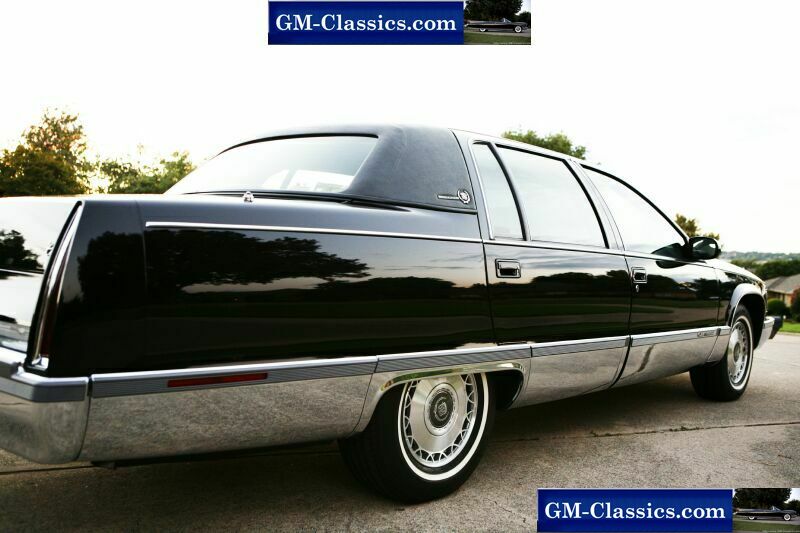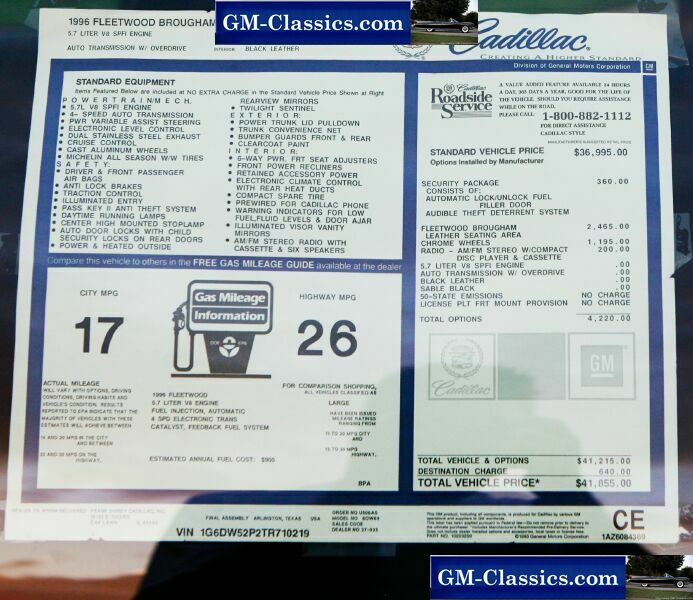 Note, this car came with chrome wheels, a 1200 add on. I have them in the box new! Prior collector was not a fan of chrome wheels so car has 2 sets!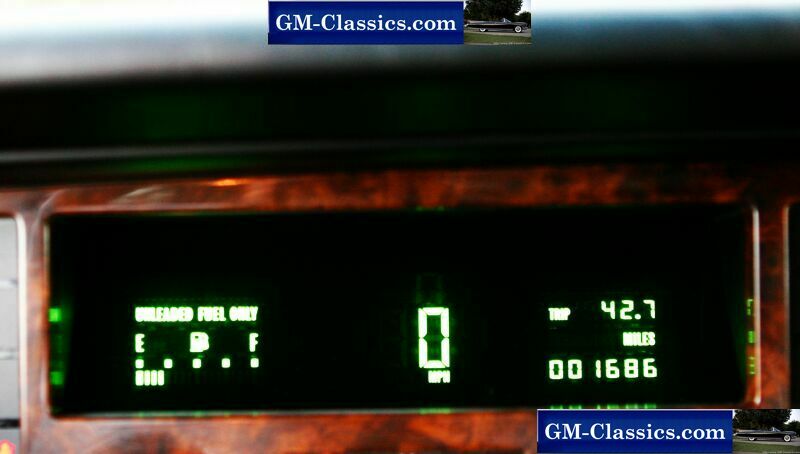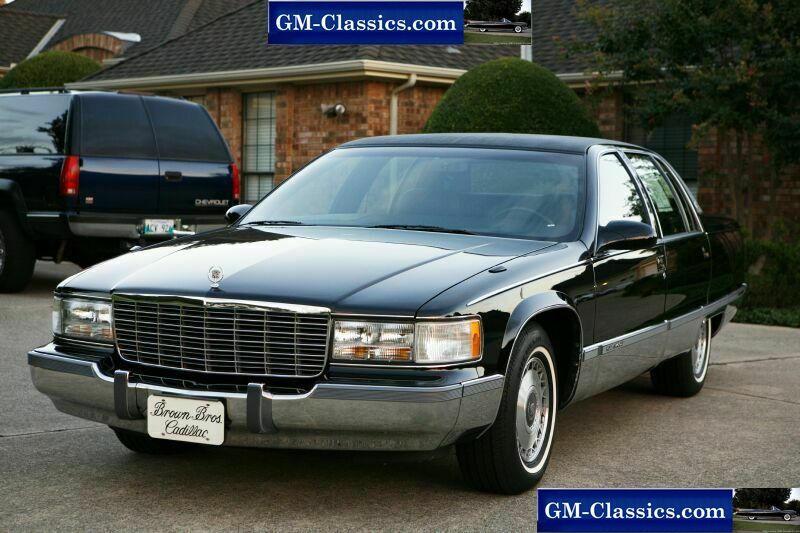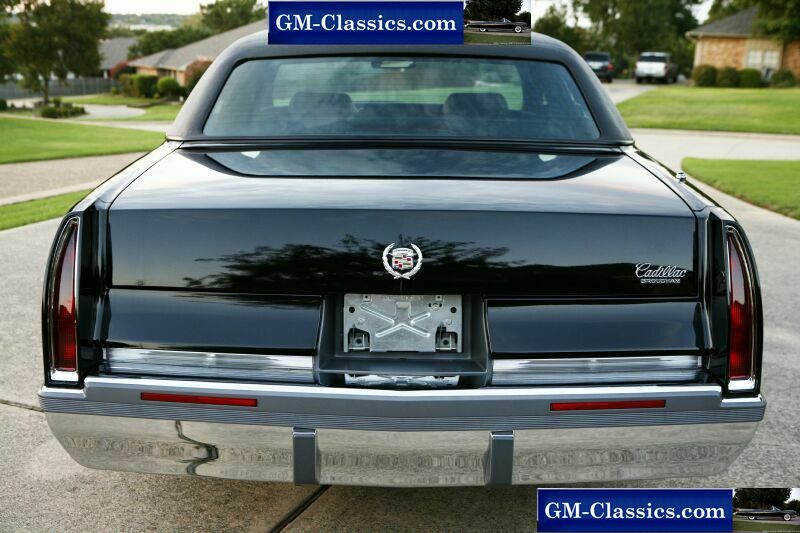 Car has never had a plate on it. I usually put something random on cars like this, but I will show this one as it was in 1996 and has been kept since.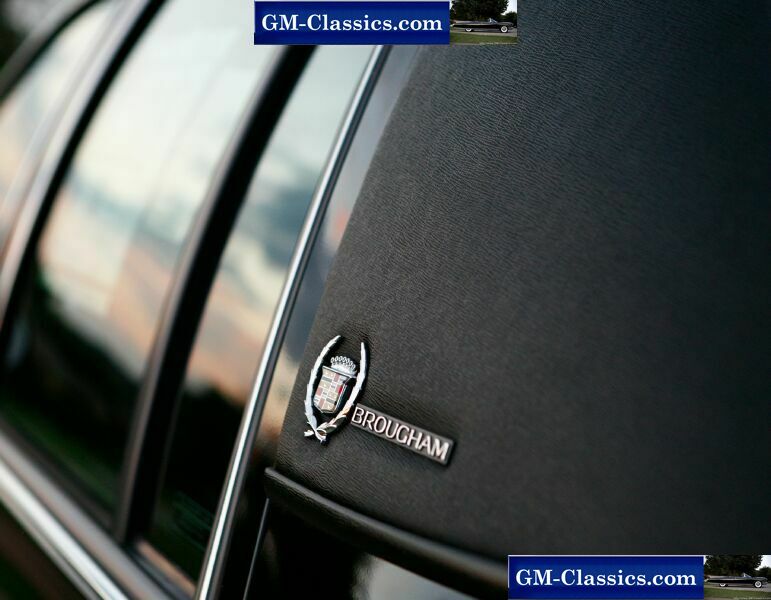 93-96 these cars were called "Fleetwood" The Brougham option was a 2500.00 add to a Fleetwood. Not all Fleetwoods had it.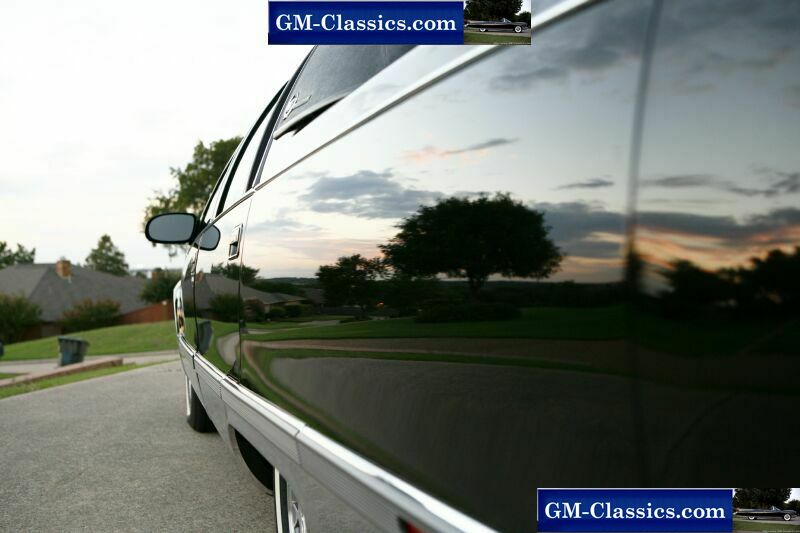 Perfect as perfect can get! As new 100% in every manner.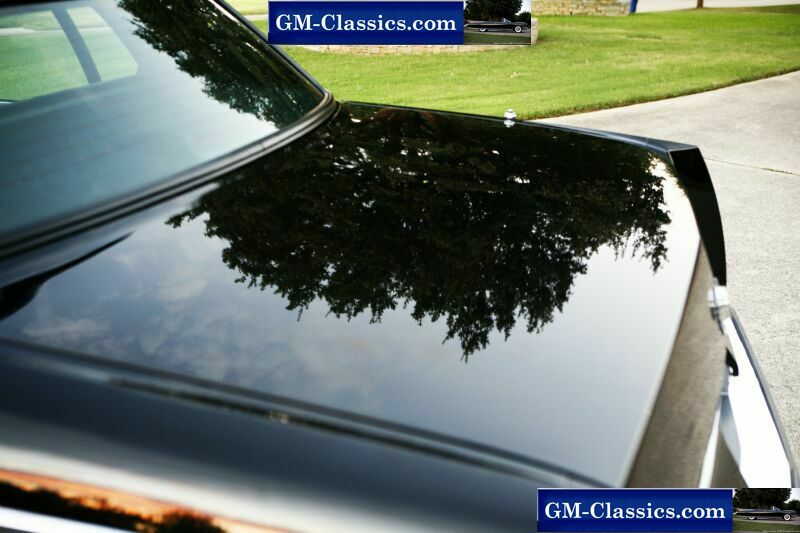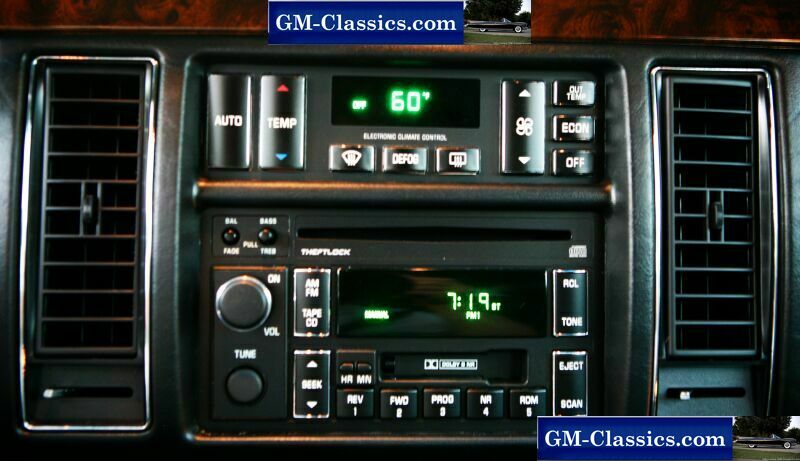 The optional CD player radio with Cassette too.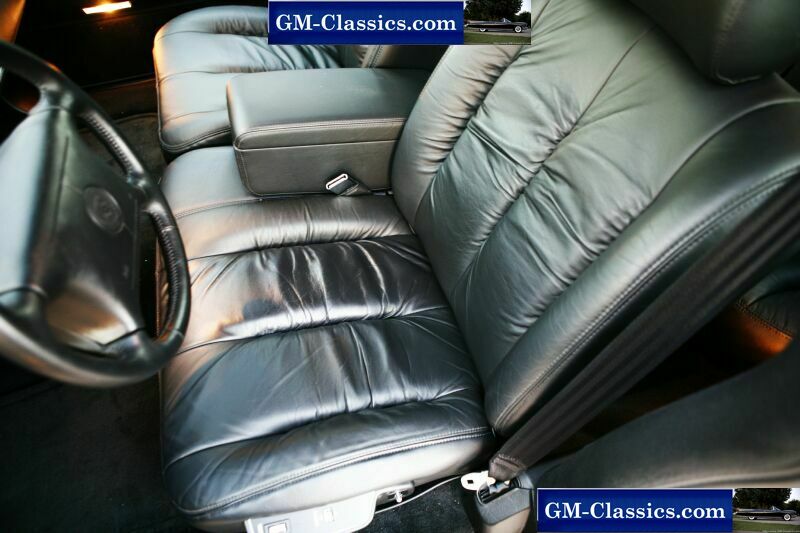 This is what these cars look like new.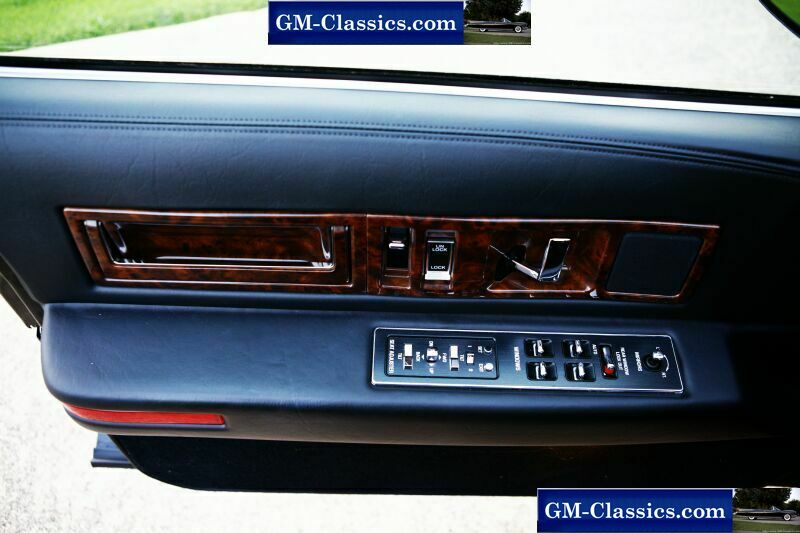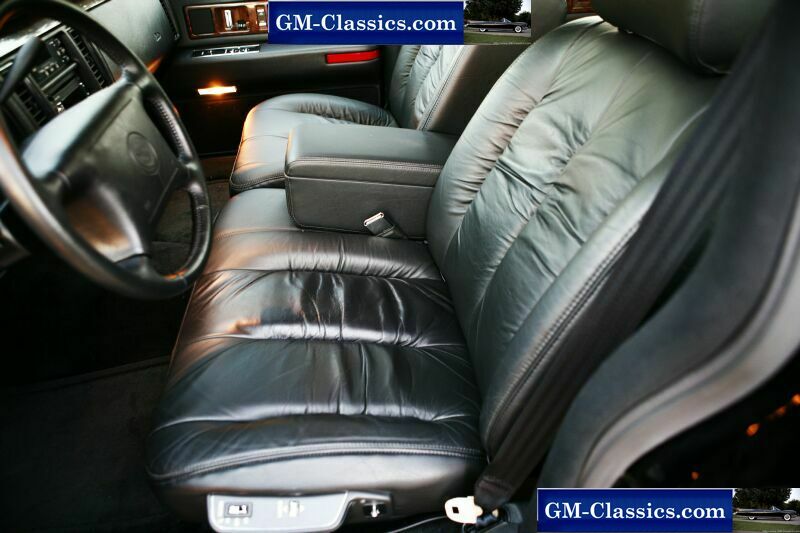 Heated and lumbar seats are part of the Brougham Option.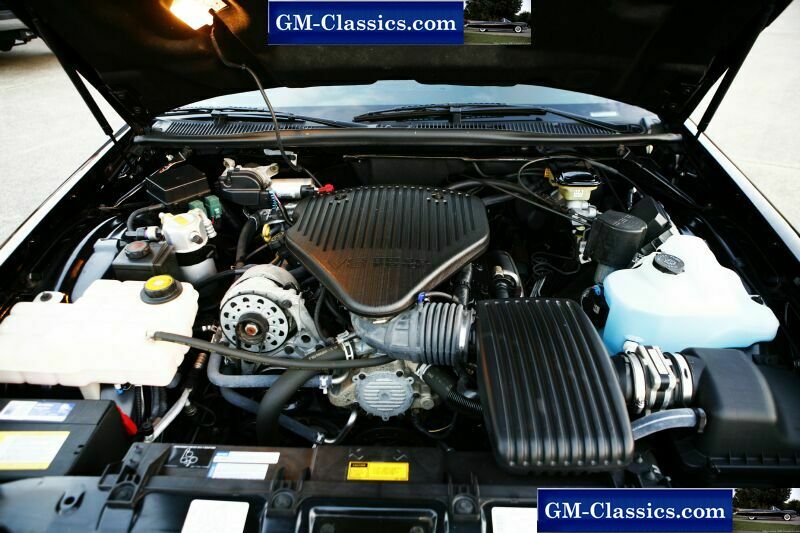 The famous LT1 5.7 Liter Engine.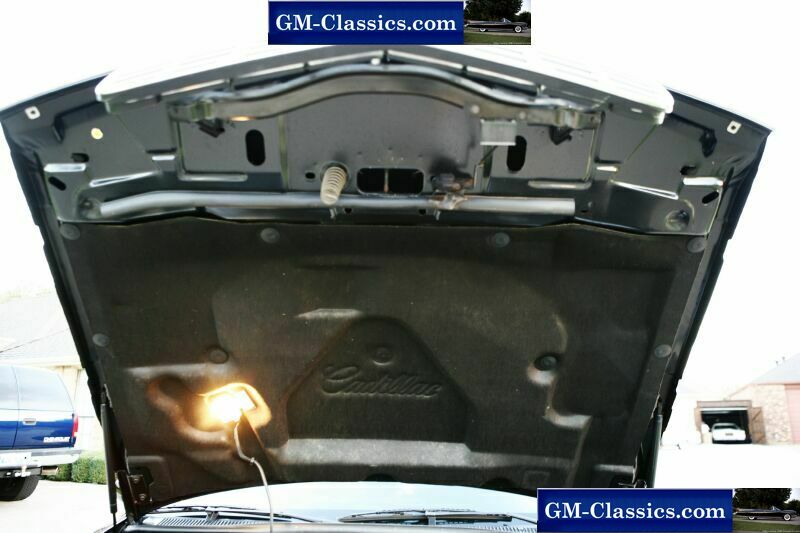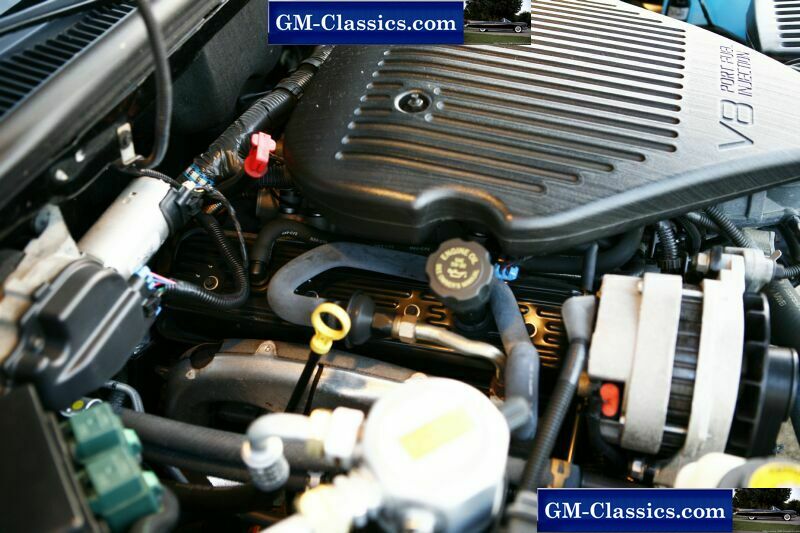 The "home plate" intake resonator. Pretty much a trademark of the LT1 engine.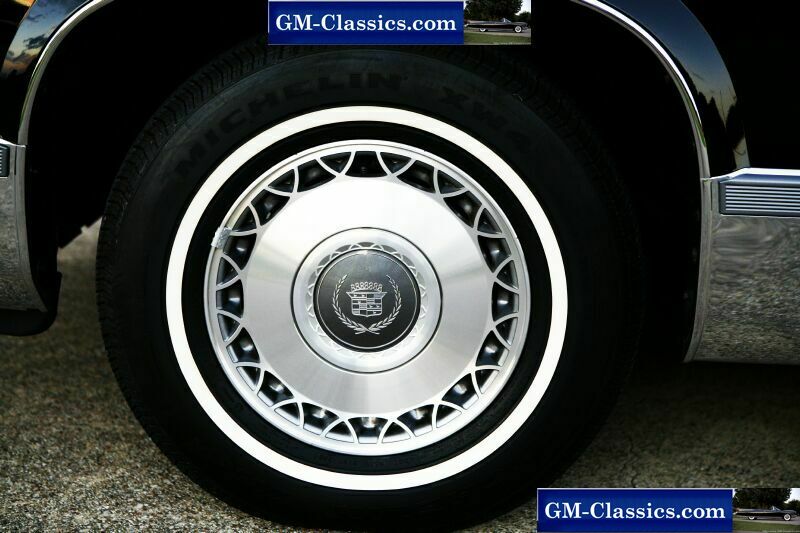 Factory wheels and original Michelin 235/70 15 tires. As new as whole car.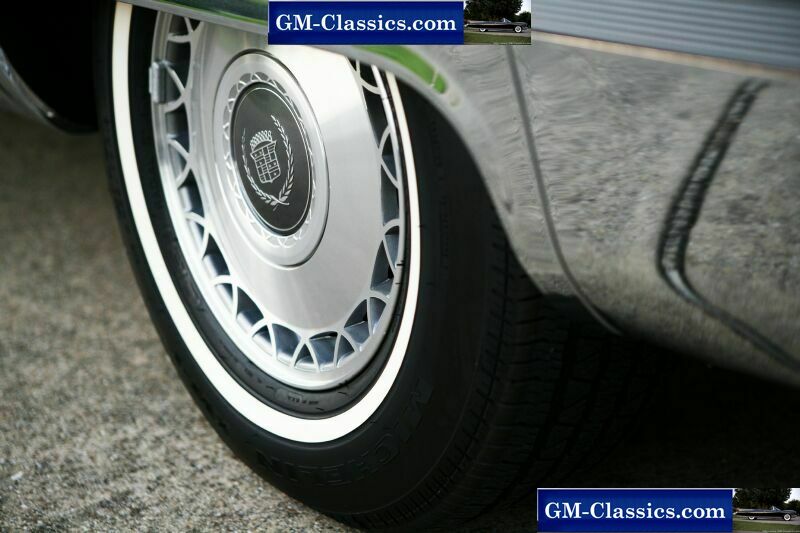 Factory wheels and original Michelin XW4 235/70 15 tires. As new as whole car.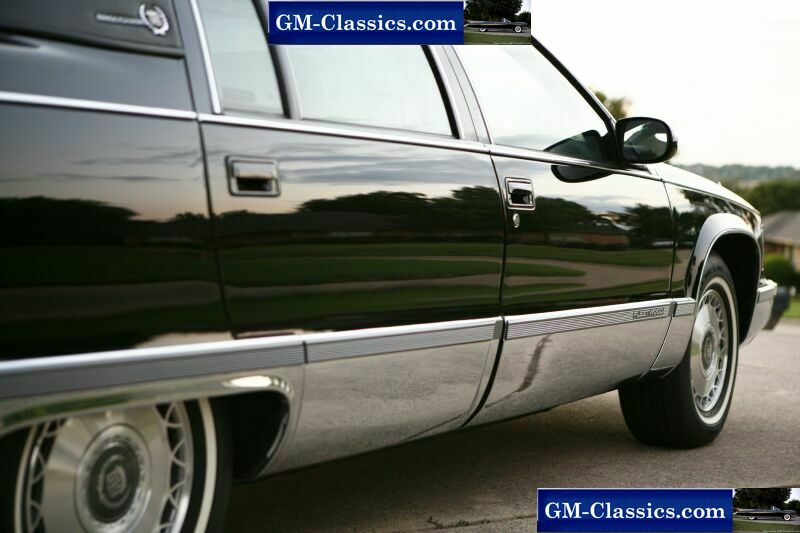 See the clouds in the sky through the paint reflection.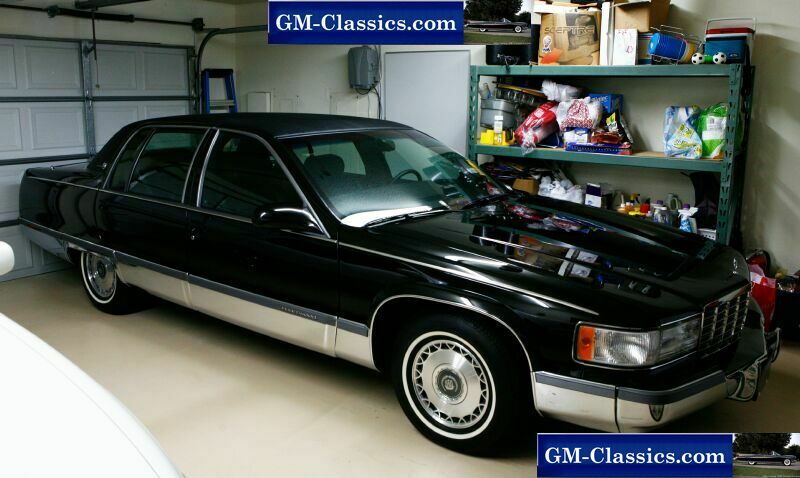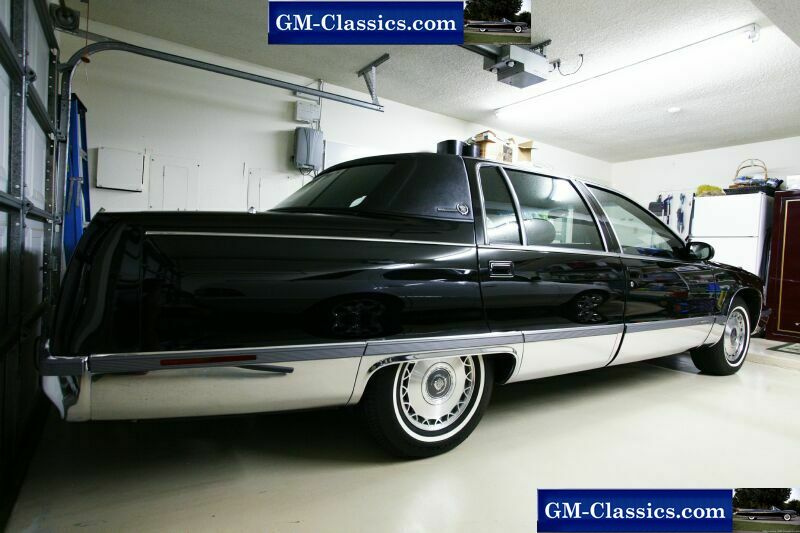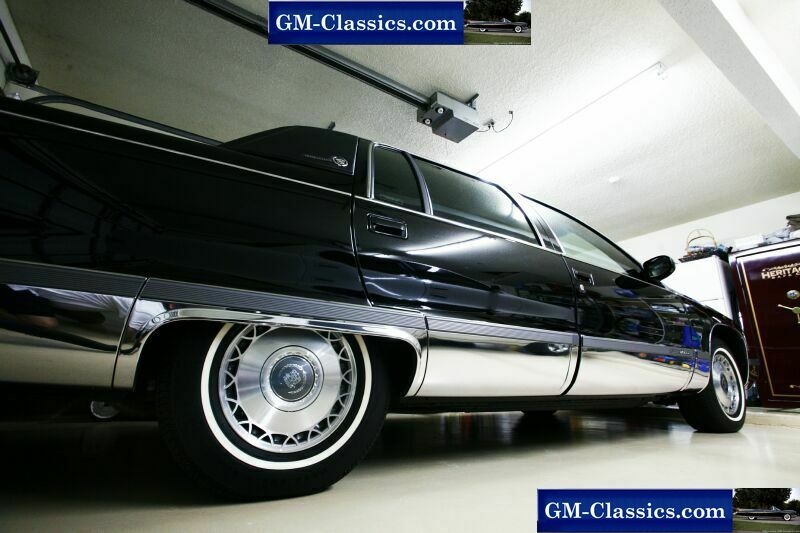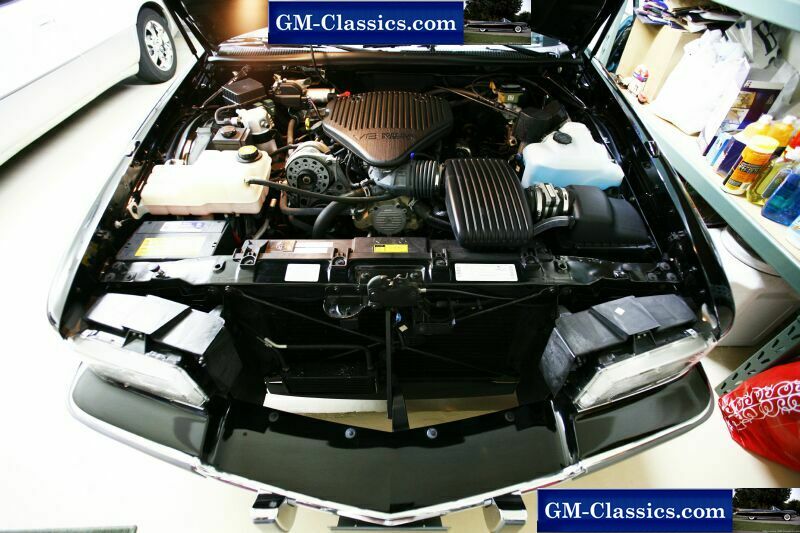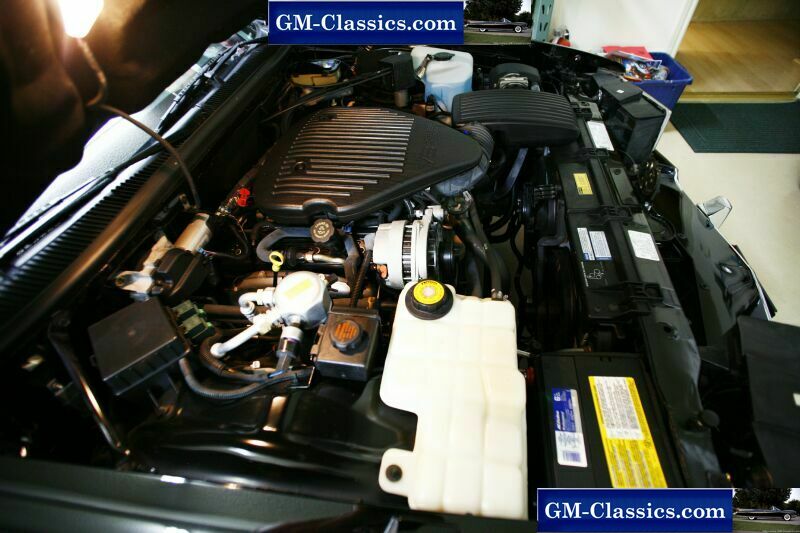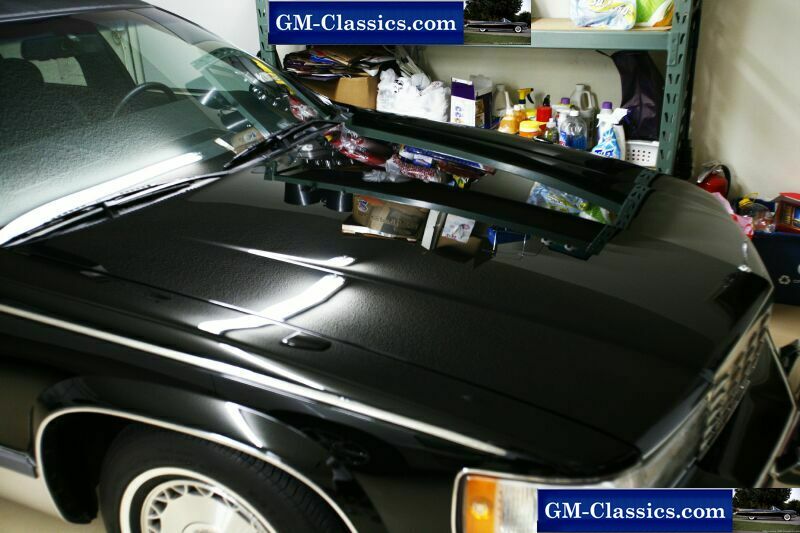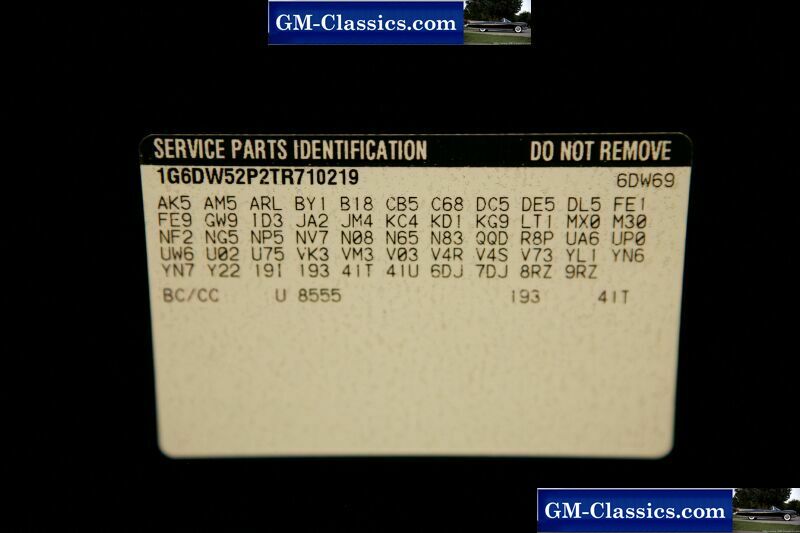 RPO Decal. A few to note; KC4 oil cooler. V03 Extra Cap Cooling. GW9 2.93 Gear. FE1 Soft Ride Package.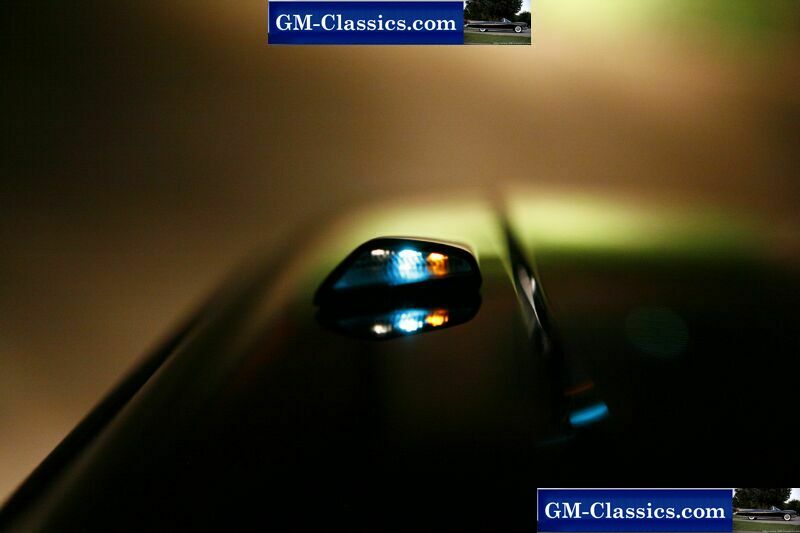 A tribute artistic photo to the last of the neat fiber optic indicators on the Cadillac. This went out with the last Brougham here.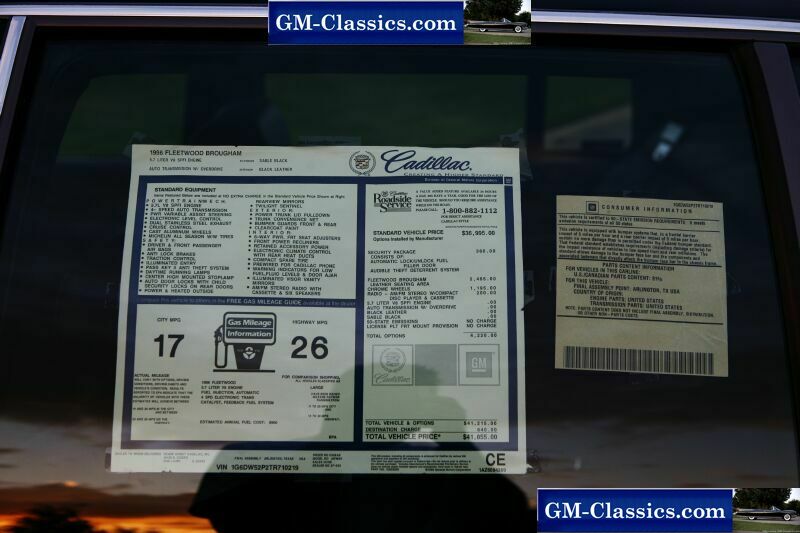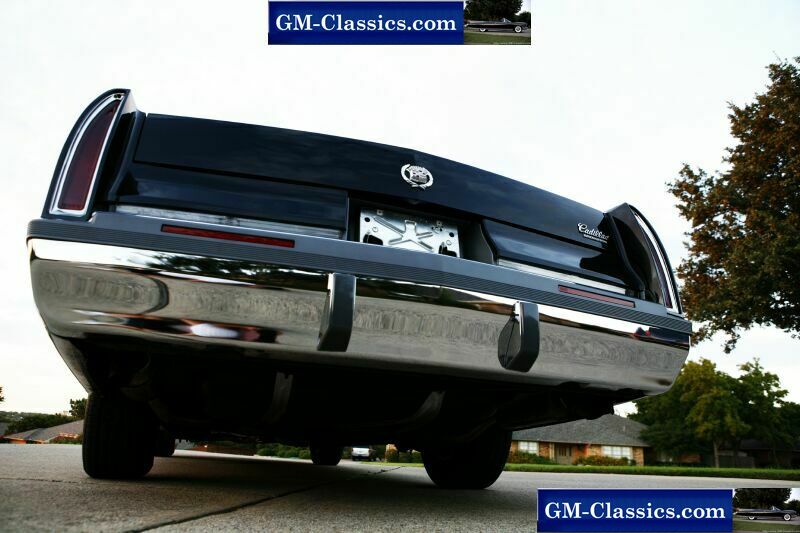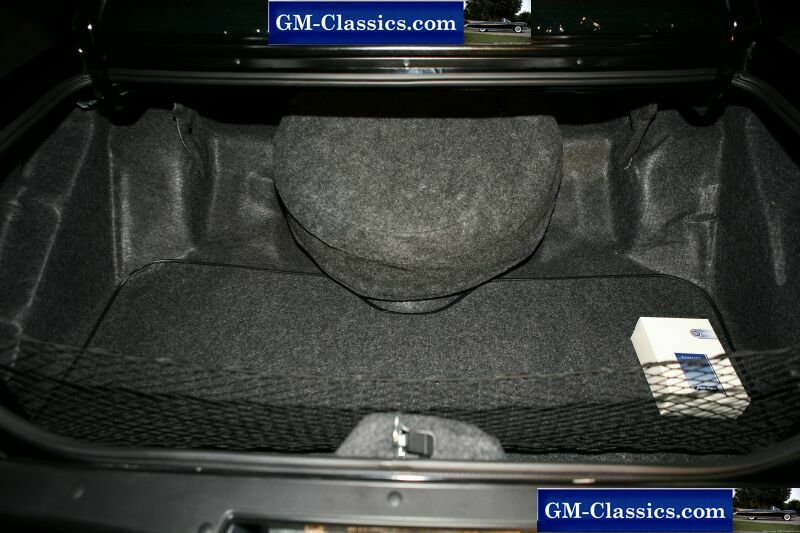 Box is unopen, has video, manual and all owners presentation items.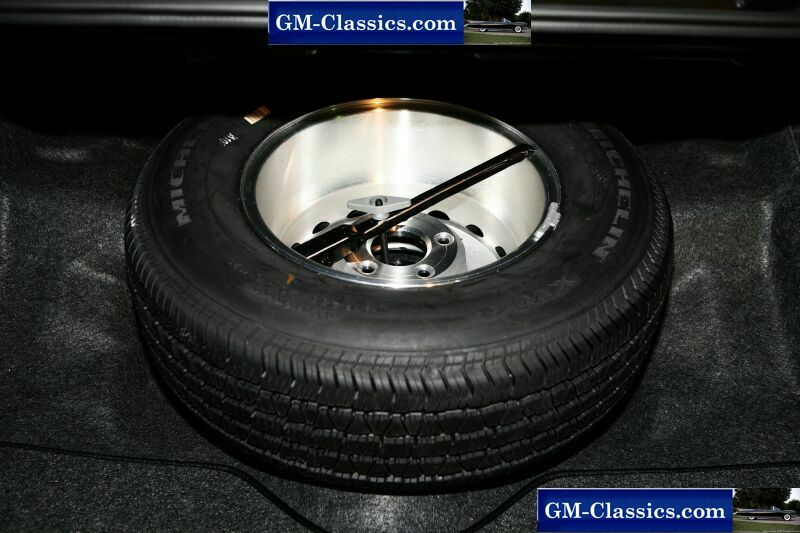 Full size spare and Alloy wheel too!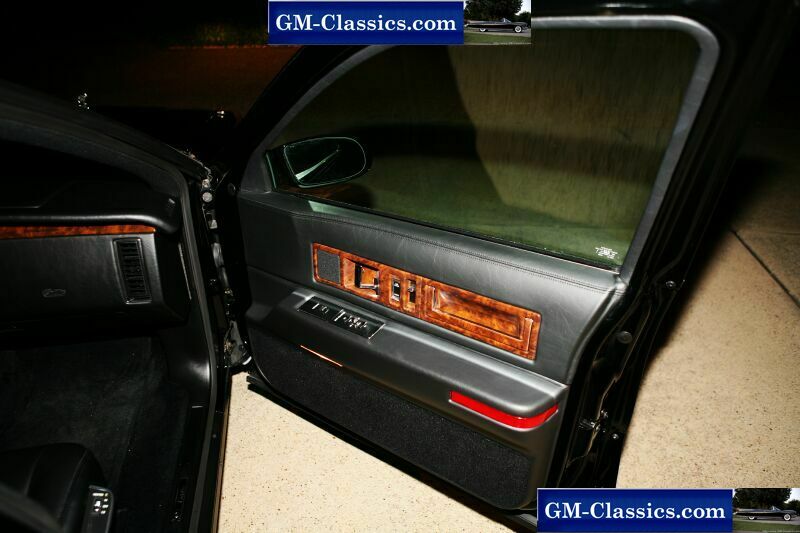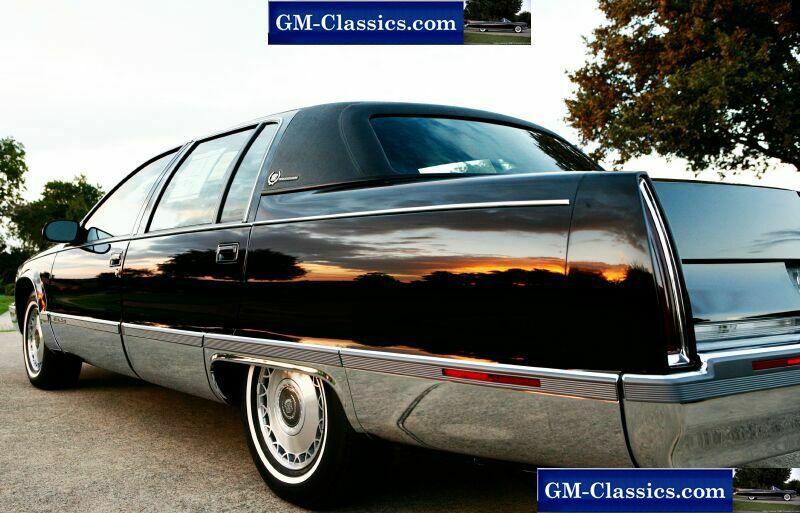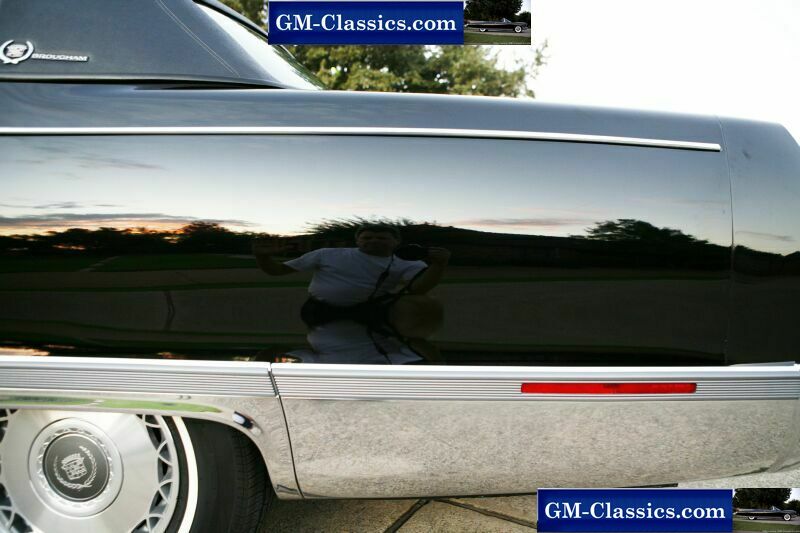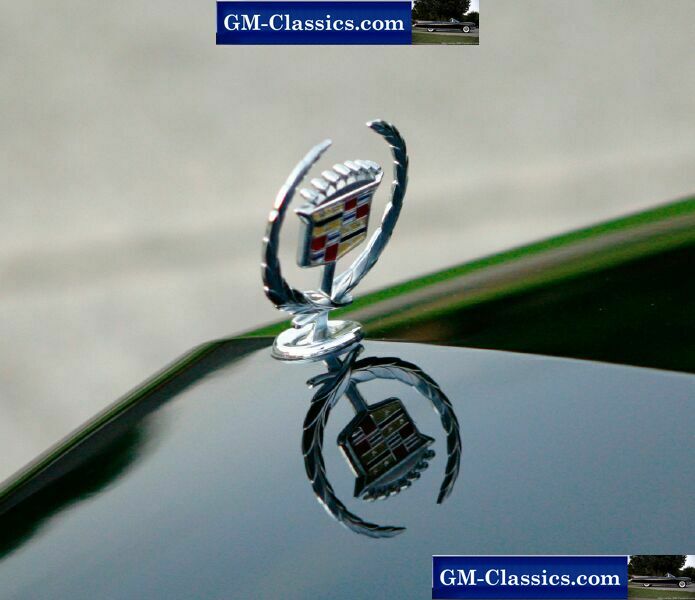 Click here for My Car Hobby Home Page
You can email me at Cadillacman@mcsmk8.com