1989 Pontiac GTA Trans Am - Y84
5.7 Liter - New Car
Matt Garrett - Dallas Texas - 214-878-3823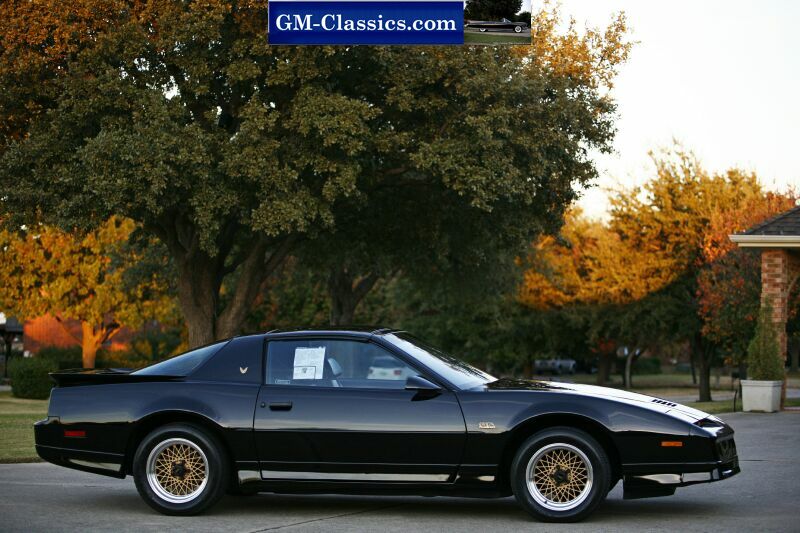 1989 Pontiac GTA 5.7 Liter TPI, T-Tops, G92. As new with well under 1000 miles, flawless time capsule, bought and stored since new. Never wet, never in temps above 90 Deg or below 40 deg. Stored in a collectors facility at all times. This is what I consider the pinnacle year for the F-Body. This is as good as it got with the IROC, GTA and the TTA... 1989!
This car is now now 20+ years old. Man time fly's. If you were a car nut from the 80's era, you would remember the clout these cars carried when they went down the boulevard. I had the utmost admiration for the 5.7 Iroc and GTA. I knew when I pulled up to a 5.7 car in my L98 Corvette with a supercharger that the 5.7 still could be a somewhat of formidable match if it had a few little bolt ons. Just stock the 5.7s were one of the most capable F-Bodies ever built and the 1989 year models are as good as they got in my book. I feared the 5.7 cars well over the 3800 Turbo cars as you knew the 5.7 would always finish the race. I could not say so much for the turbo cars unless they were bone stock. The 5.7s were always faster then as they did not suffer from the heat soak the turbo cars did, especially here in Texas. Now at the track with some ice and turning the car right on then running the 1/4 mile, the turbo cars were faster... Just not in the real world.. Many of those turbo cars lost their motors being my opponent and had to go in for warranty replacements in those days. Many were rejected as they were modded and boosted to the moon! One of the neatest things on the 5.7 liter Irocs and GTAs were the sound. The stock muffler had a deep but tame high quality rumble that was always lost when flowmasters and other aftermarket mufflers were put in place. I could talk about these car all day. Anyway, that is sort of my experience living and racing the late 80s, thus I have the fondest memories and utmost respect for the last of the 3rd gen cars, especially the nice 5.7 Irocs and GTAs still left today.
This GTA here is a rare car as you see it. It is a 5.7 T-Top car boasting all the good stuff, yes even leather. This is also the N10 performance package making it one of the more rare Dual Converter cars that was optional only in the later 89 year. WS6 of course too. The color is arguably the best color combo ever. There are more rare colors, but not as attractive. This car has never really moved much under its own power. The very few miles it has are just for maintenance and many on stands to keep it running. It lives the dream life of a car and I cannot say that any car in the history of cars has been stored any better than this one.
Although the 5.7 GTA with T-Tops is considered pretty rare, there were a good number made in collectors terms. 8081 GTAs were made but only a % of those had the L98 5.7s. Then there are listed to be 1659 black cars. No clue what motor those 1659 broke down to. Then there were listed to be 816 black leather cars, same there. Then there were only a few that have the performance package with the N10 dual cats, oil cooler, etc. I am sure someone knows how many 5.7 liter black/black fully loaded T-Top leather interior 89 GTAs were built, but all the info I have my hands on with these cars, I still have no clue what that exact # is. The whole point is that not many were made, and that # is certainly less than the TTA. But one thing I do know are how many are left brand new; I will be as bold as to say, this is probably it! If you are an F-Body fan and collector, you know that the most collectable 3rd gen car is either an 89 Turbo Trans Am, or a 1LE Iroc. Yes those are rare but both you and I can pick up the phone tomorrow and buy a brand new one that was saved, if you have the money that is. There are quite a few on the market at any given time as so many were saved by collectors. Question is all money aside, can you buy a loaded 5.7 T-Top GTA, Black/Black T-Top car that is still brand new tomorrow? The answer is obvious..... Probably not taking the next 20 years to do so. I wont get into talking about what car is better, the TTA or the 5.7 Liter car as they both are great, but I will say the 5.7 Liter cars are certainly a better rounded as a whole vs the turbo, it drives better, it is consistently faster and most important....its not white! The TTA was VERY temperamental as you heard me say above and the 1LE is nice but has no AC, options or T-Tops and its performance is negligible if at all above a 5.7. I really doubt this is the only new 5.7 GTA on the planet, but I have yet to see another and I keep tabs of many nice cars as my hobby, especially the last 3rd gen F- Body cars. 20 years it took and that is the time invested in finding this needle in the haystack. Cars like this just do not "land" in your lap, show up at estate sales or craigslist ads, etc. I sought it out. I bought it from the original owner for a good bit more than the window sticker price. As with many cars saved like this, he was a Pontiac guy and a car dealer. My agreement was never to drive it and keep it as a collector. That is what I do best with my cars and this car will be that always.
This GTA is easy to tell what it has by the RPO codes. Its got it all, but its a cassette car with the steering wheel controls. The CD was rare and optional in 89... but was it really the better option? You lost the steering wheel controls, of which are really a main characteristic of the GTA, so the CD was a huge downgrade in my opinion as you lost one of the key aspects to the car with those steering wheel controls. The car has the important stuff, the G80 option (Posi), has the big PBR rear disk brakes and the larger and better Borg Warner 3.27 Differential, of course the 16" wheels with original 245-50 16 Gatorbacks and all the GTA options, etc. And to take it one step further to the hardcore collectors, the N10 option with the KC4 Oil Cooler. This is the king of the GTAs, you could not order a car any better than this one and yes... its brand new.
Although these cars are not that stellar in performance compared to newer technology F-bodies and Corvettes, they still hold their own for what they are. They most certainly have an old school flair mixed with the technology of the day, something the 4th gen got way away from with the motors under the dash. I called it quits on those and you will never see one in my collection. 1989 was also the last year before air bags and all that mess added into cars. If you were a hands on gear head from the 60s and 70s, the GTA is really up your alley combining old school with new. After that cars just get too complicated to play with and have fun. I firmly believe that the rare optioned, well preserved last of the 3rd gen cars will be amongst tomorrows highest appreciating collectible cars. They are already getting snatched up by collectors now. The nice 69 camaros are big money as you know... The nice 79 TAs and nice 79 Z28s are too now... Why not the 89 GTA, Iroc and certainly the TTA? See the pattern? Something to do with that 9 it seems........
CLICK EACH PHOTO FOR A HIGH RES IMAGE!!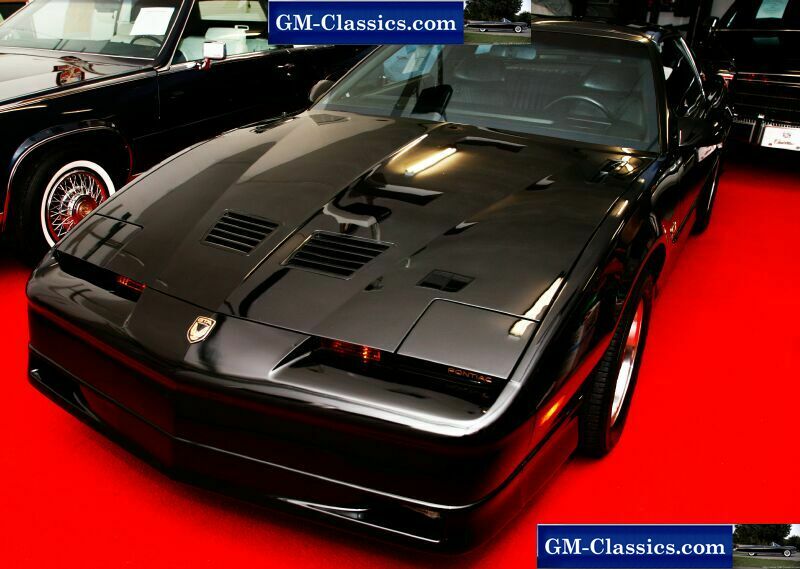 The classiest F-Body ever made. The GTA.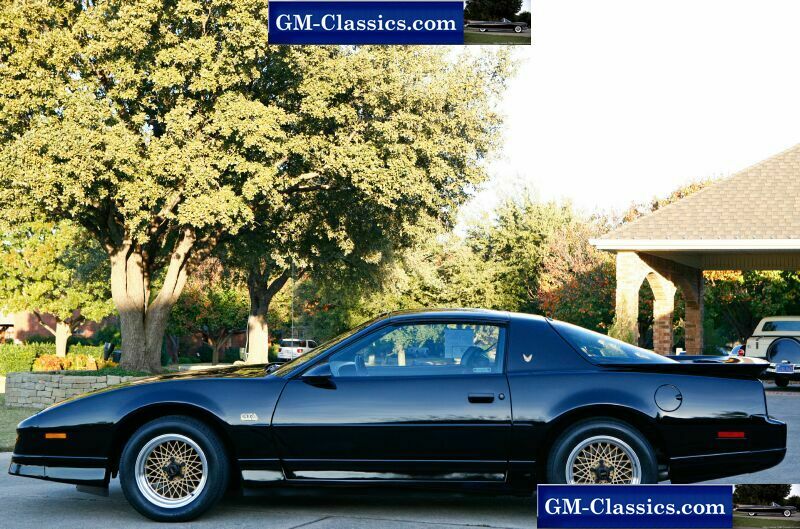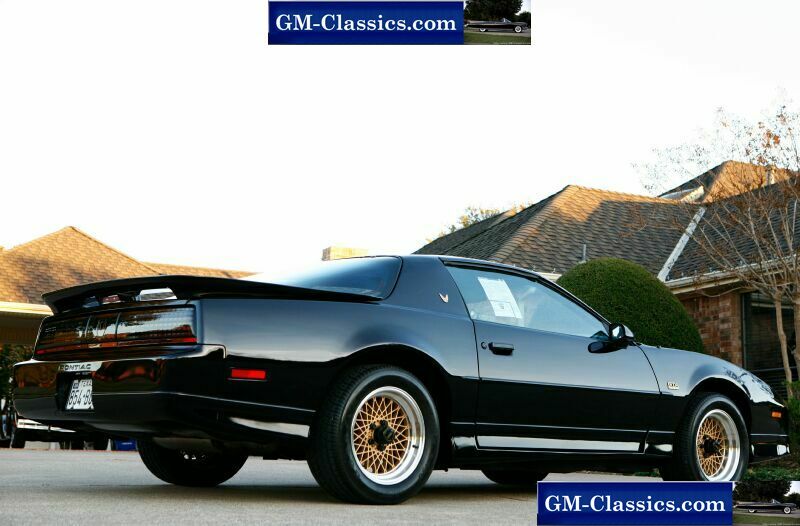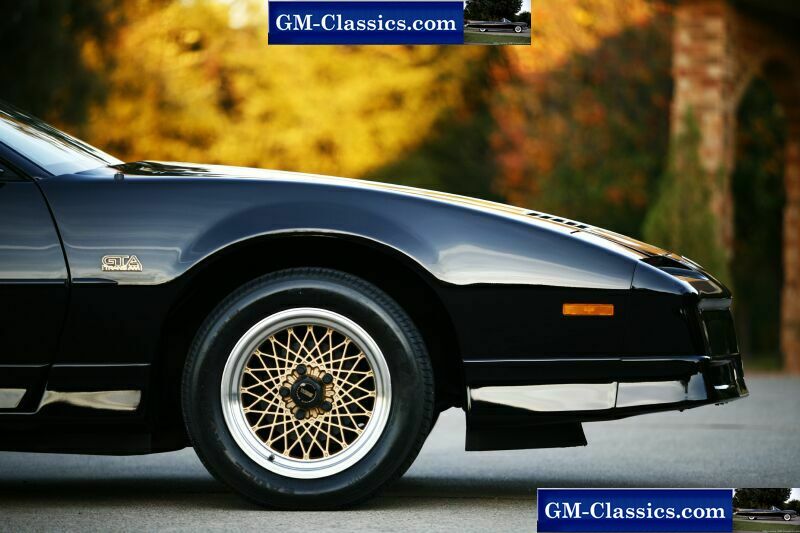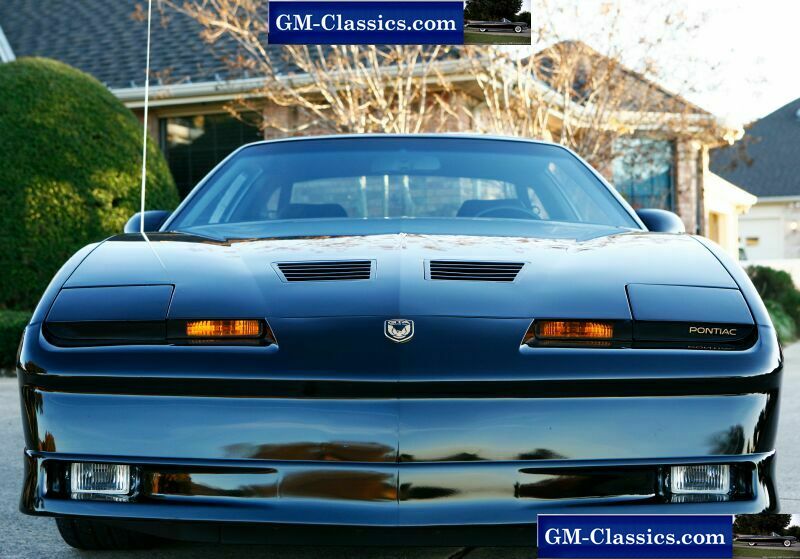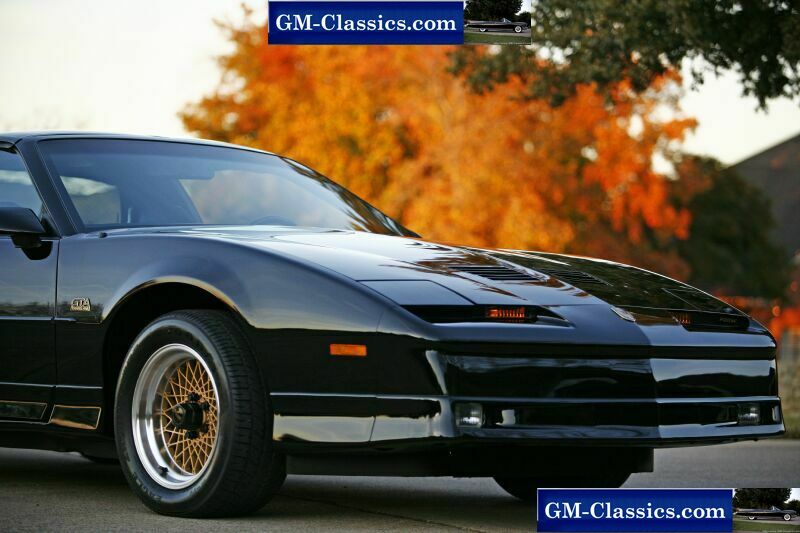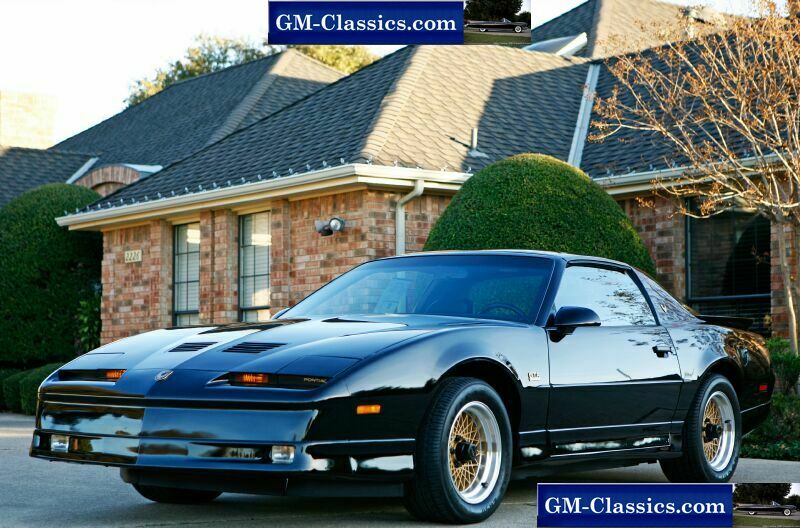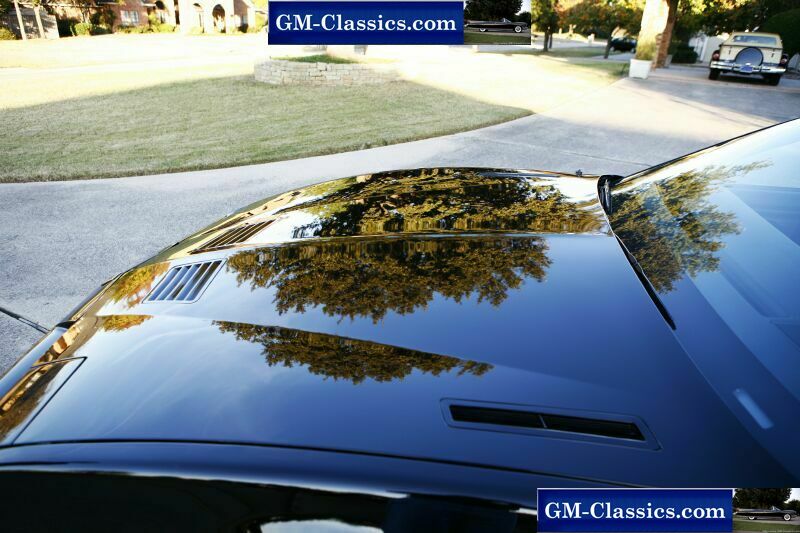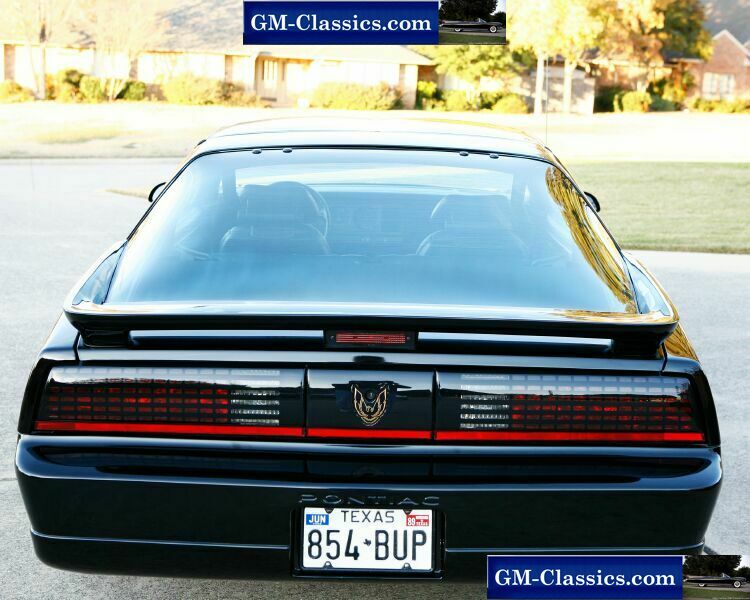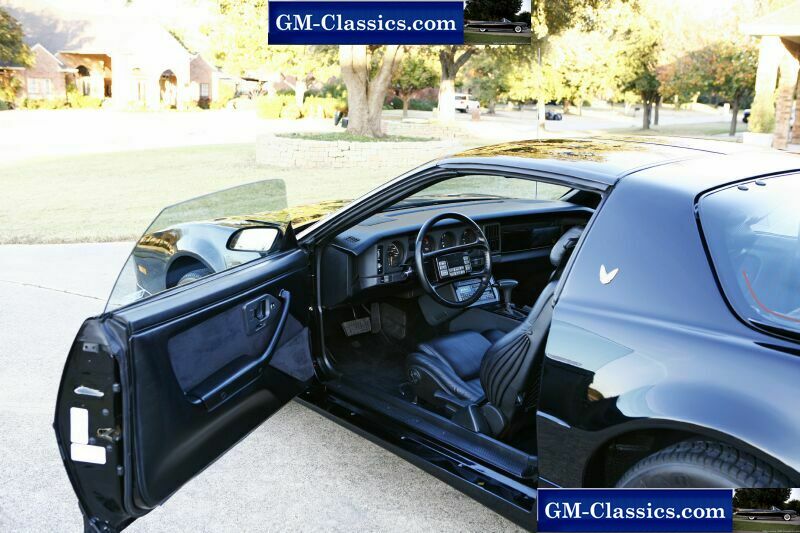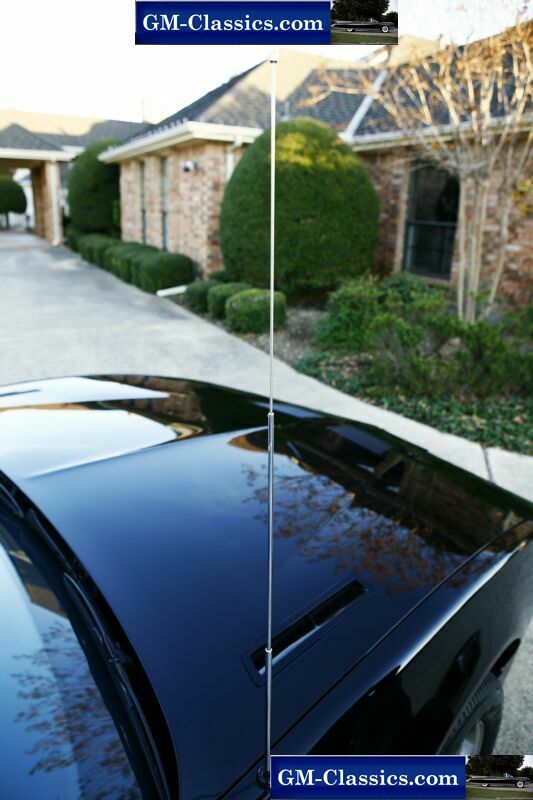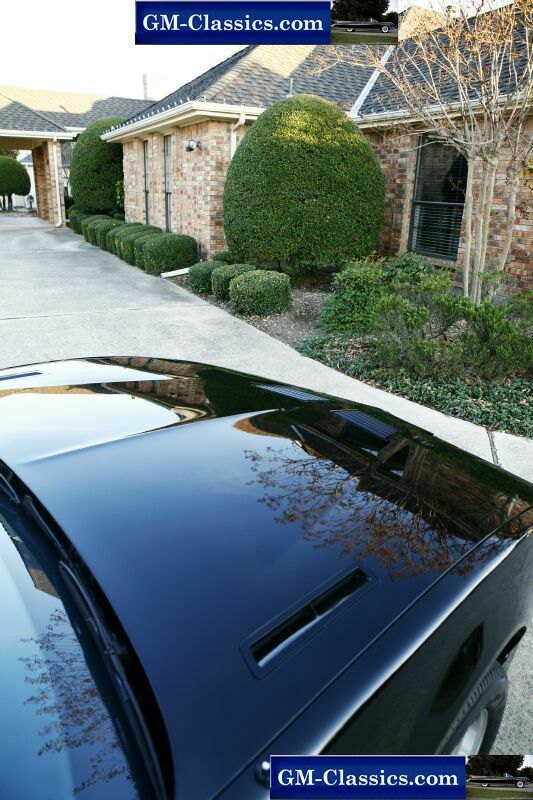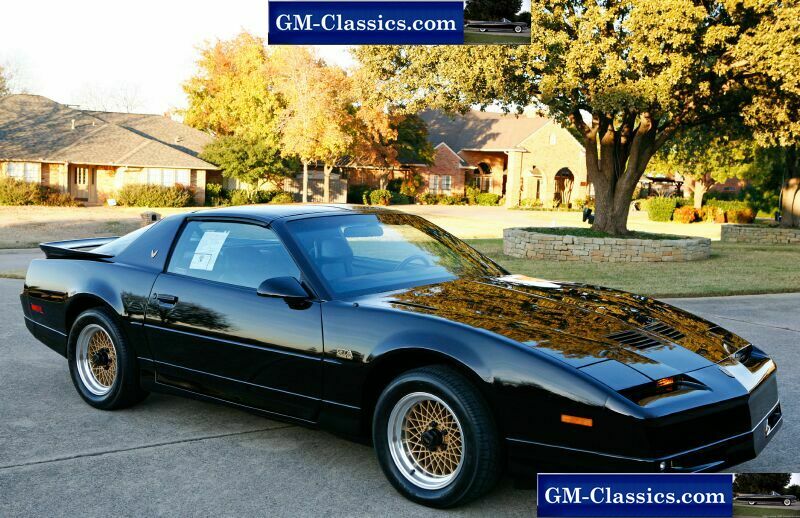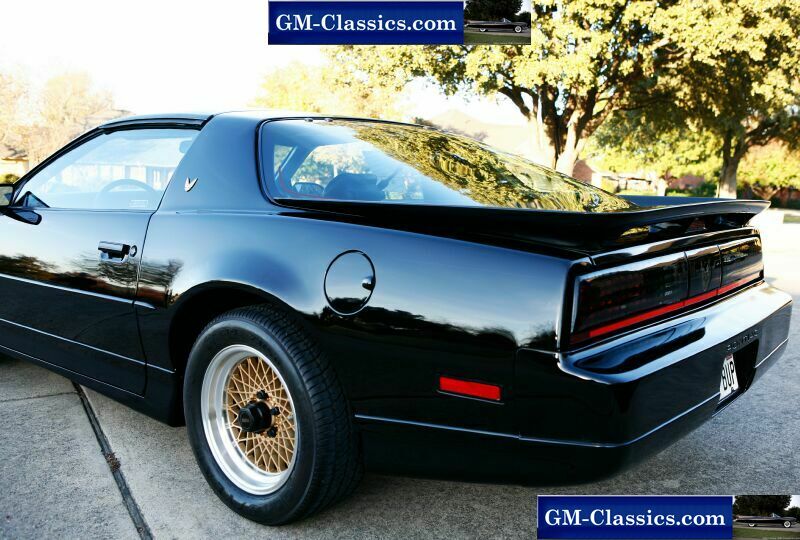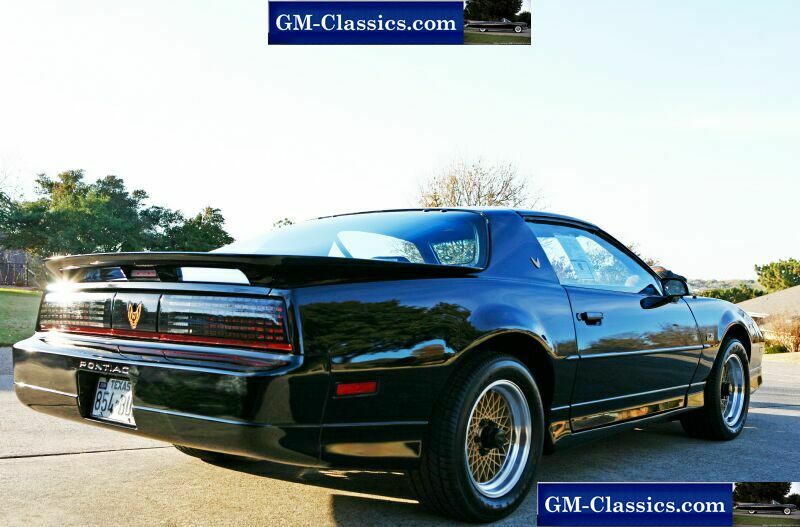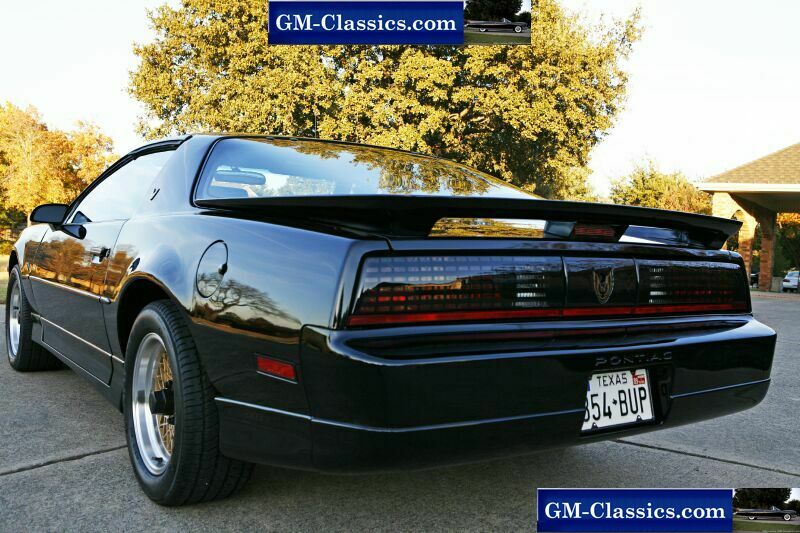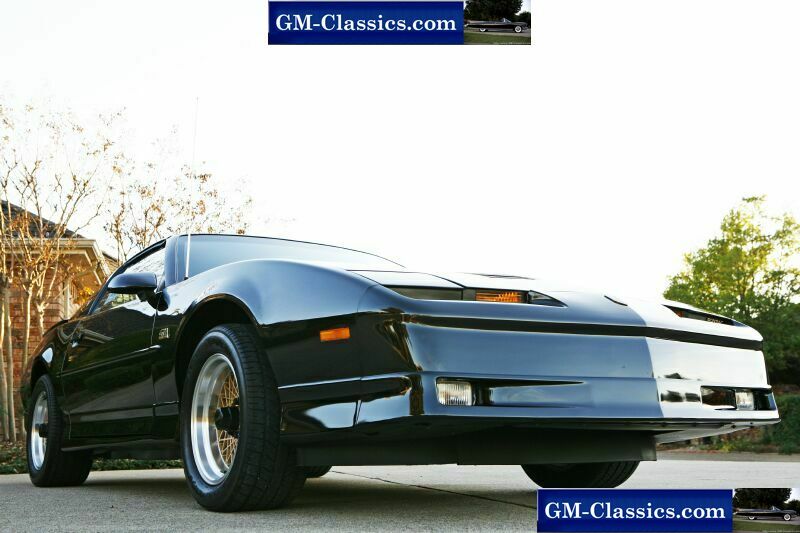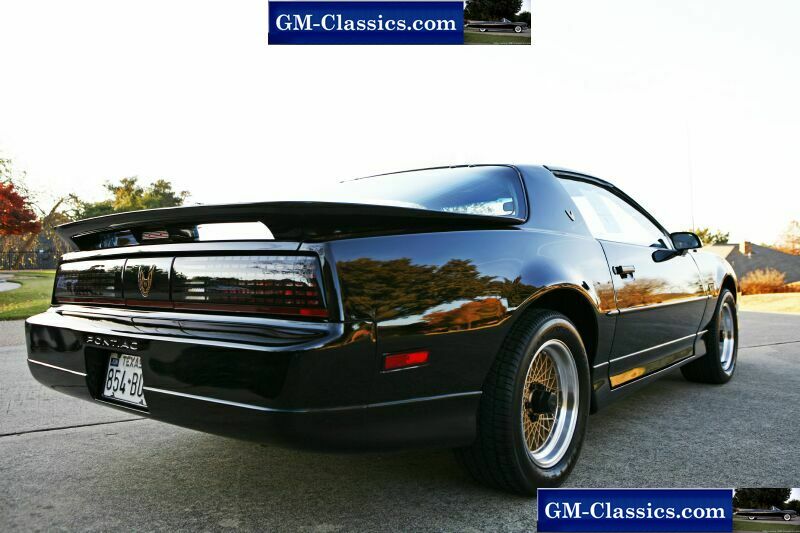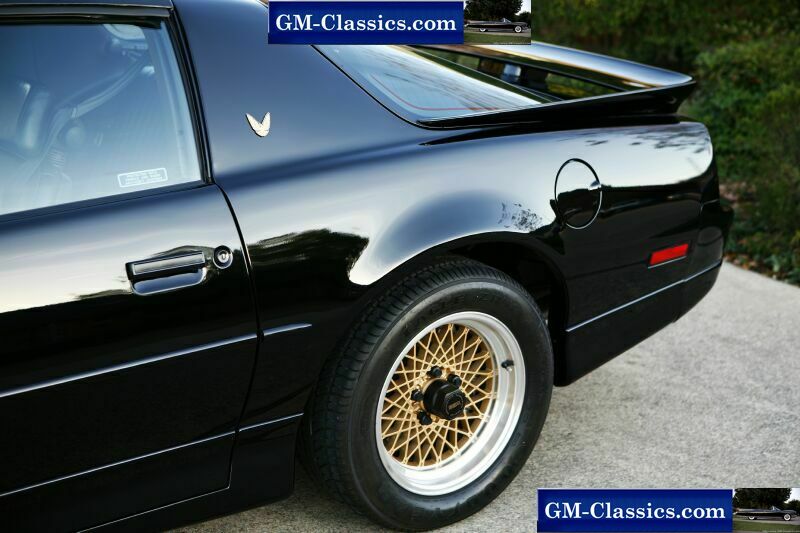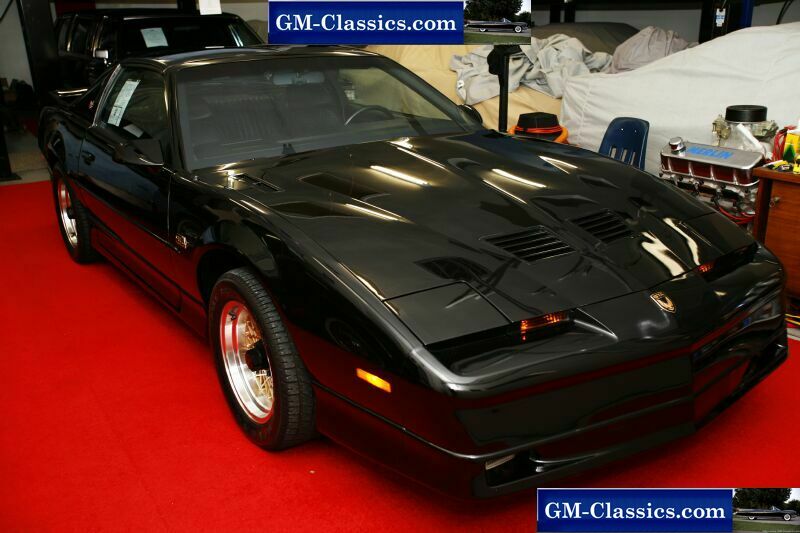 As New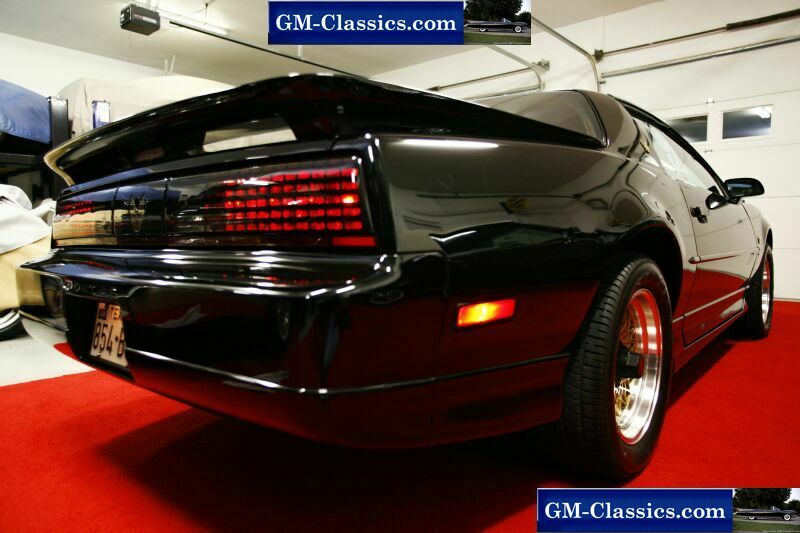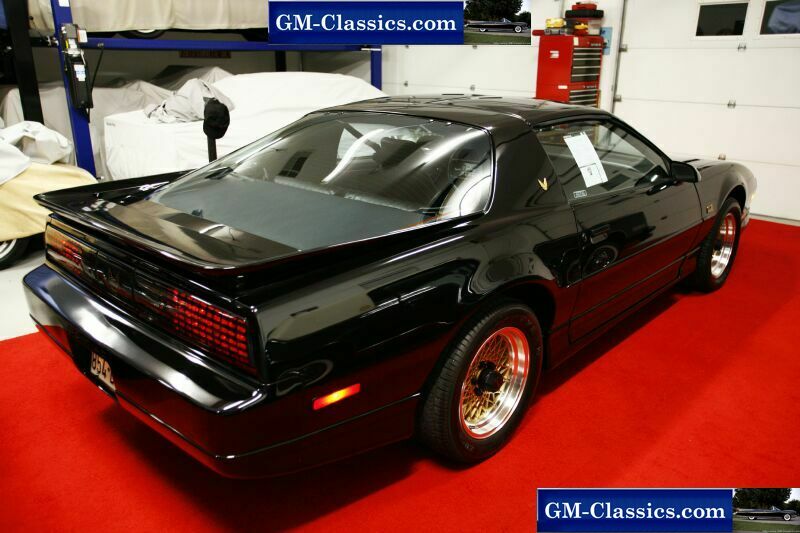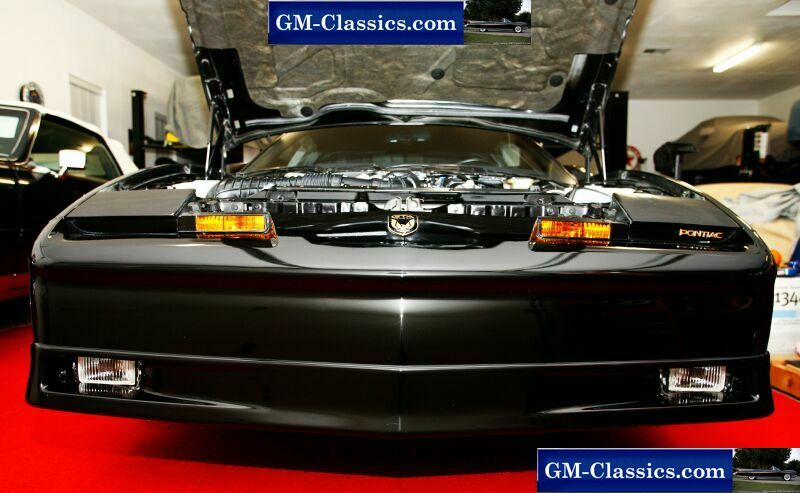 Make sure you zoom in on these!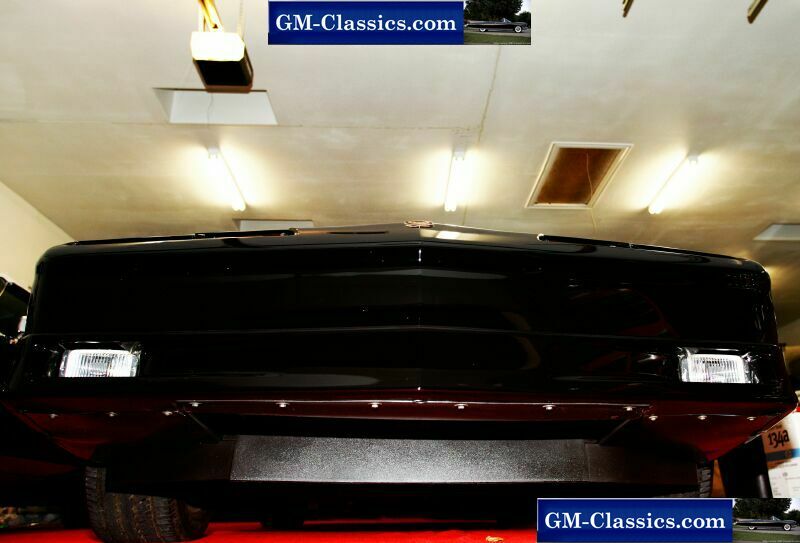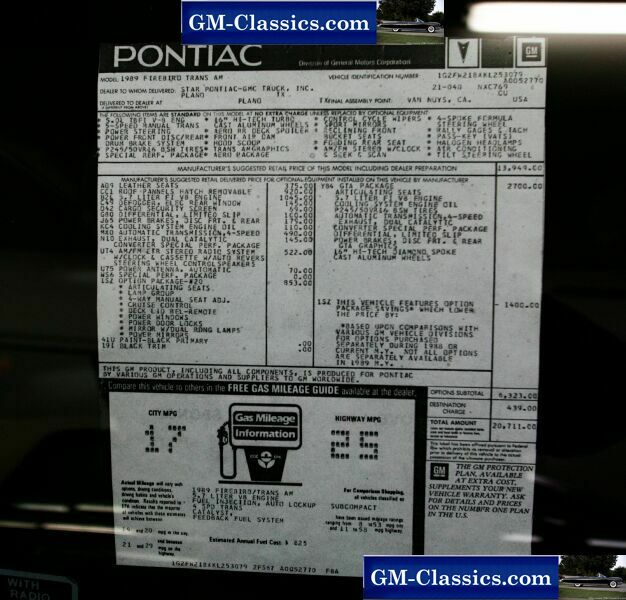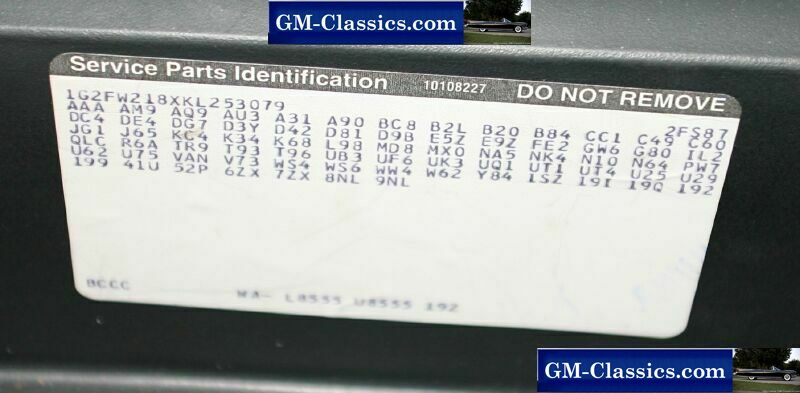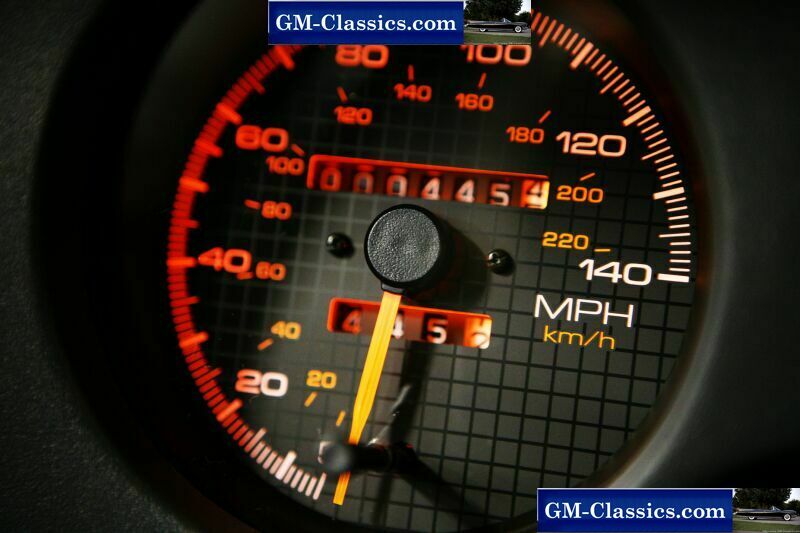 The trip odo reset has never been pressed.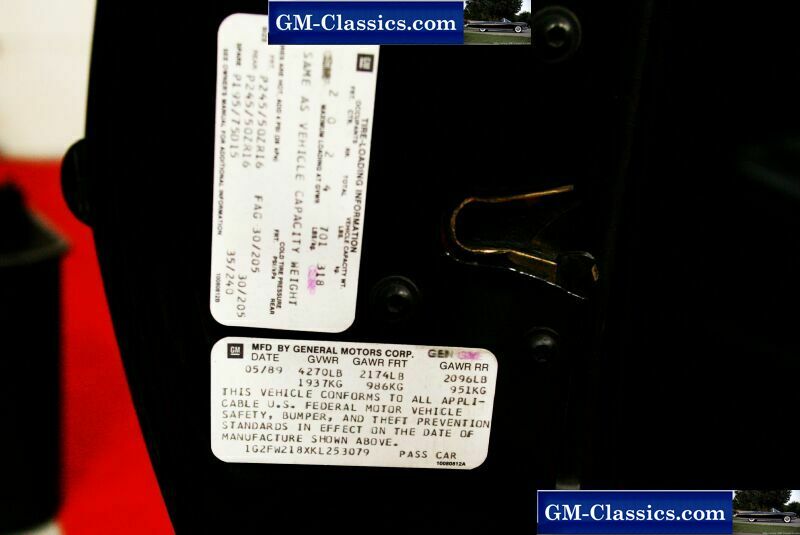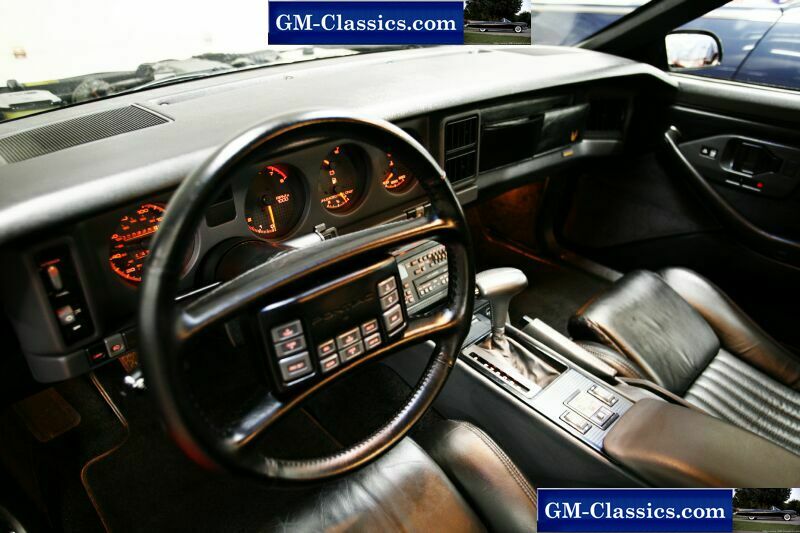 The GTA Steering Wheel Controls. In their day, they were an item!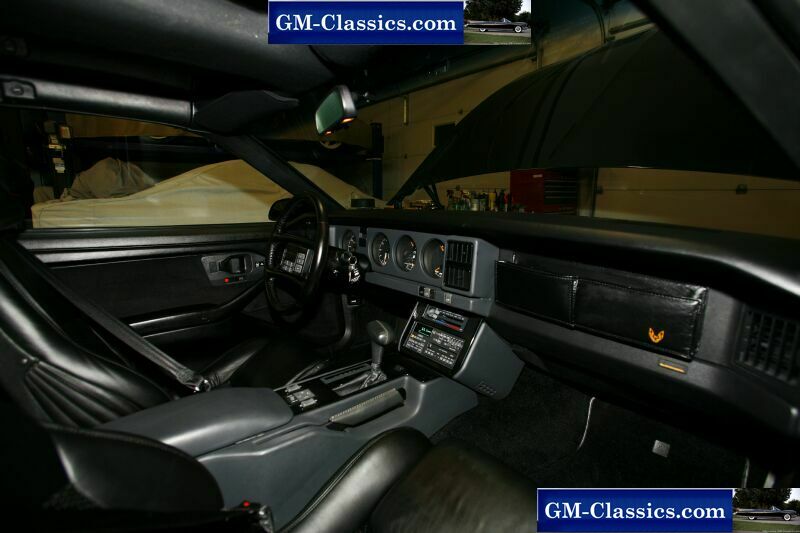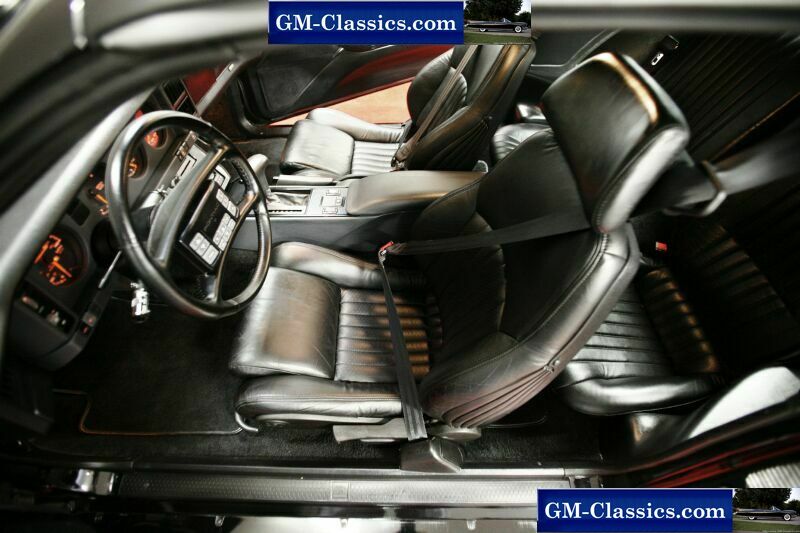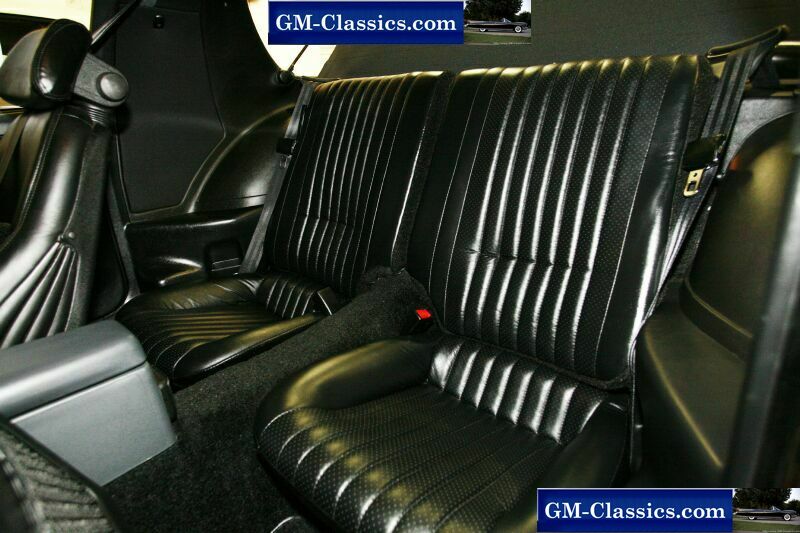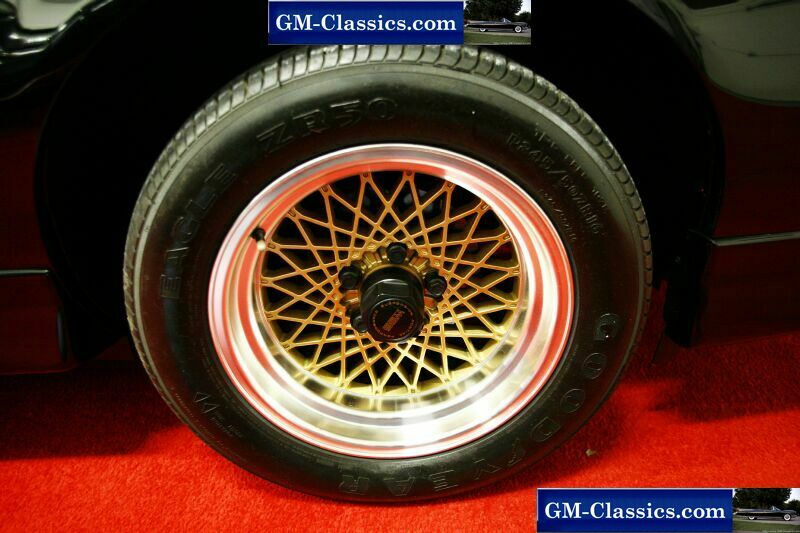 As new original 245/50 16 Goodyear Gatorback Tires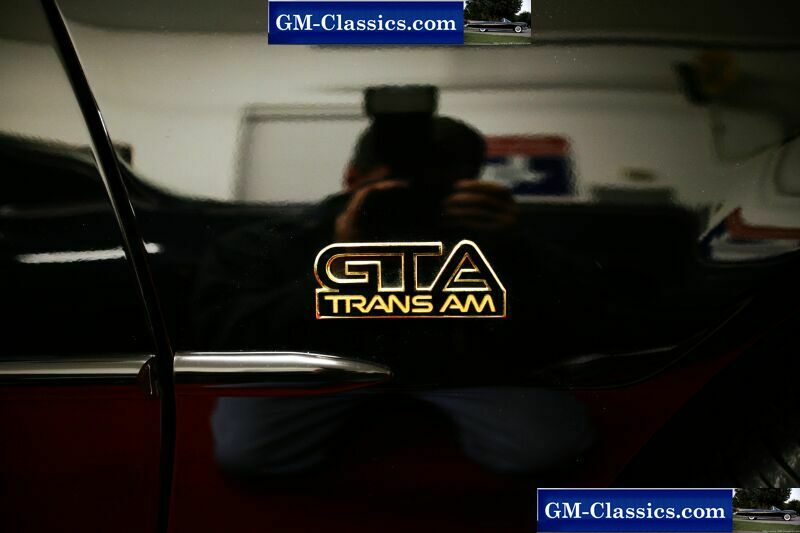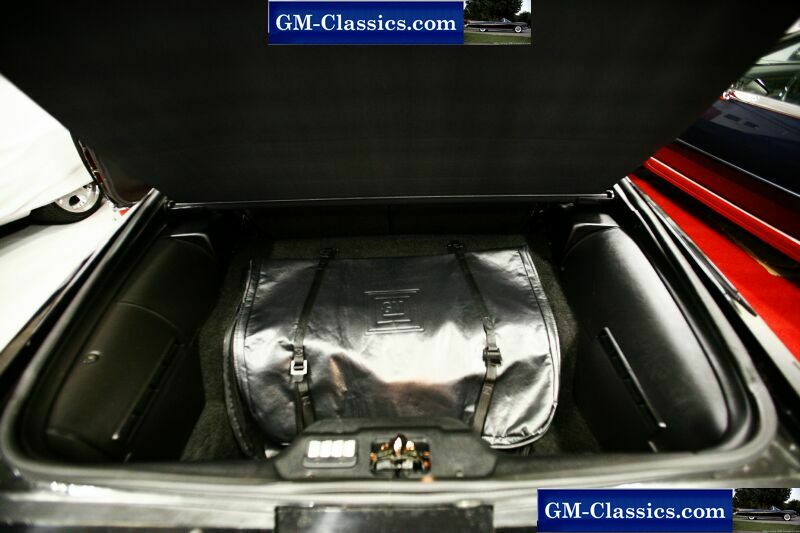 Rear hatch with pull down system, T-Top Covers and Rear Shade. This one stays up by itself!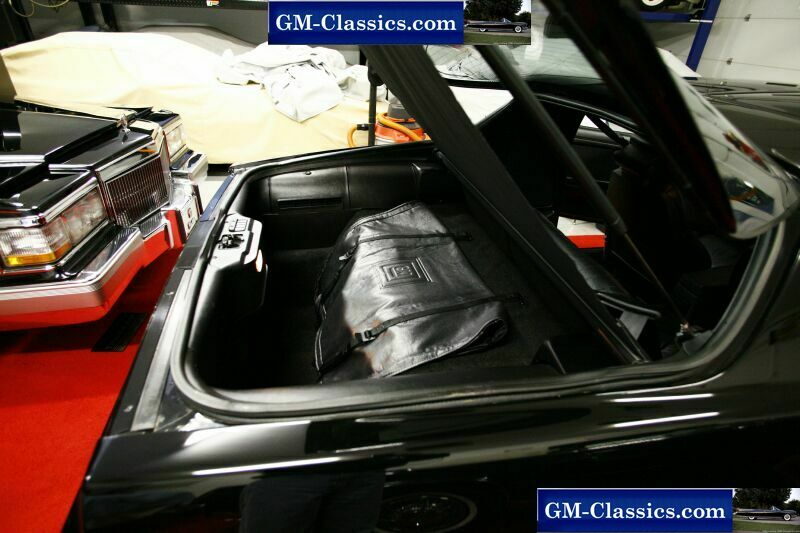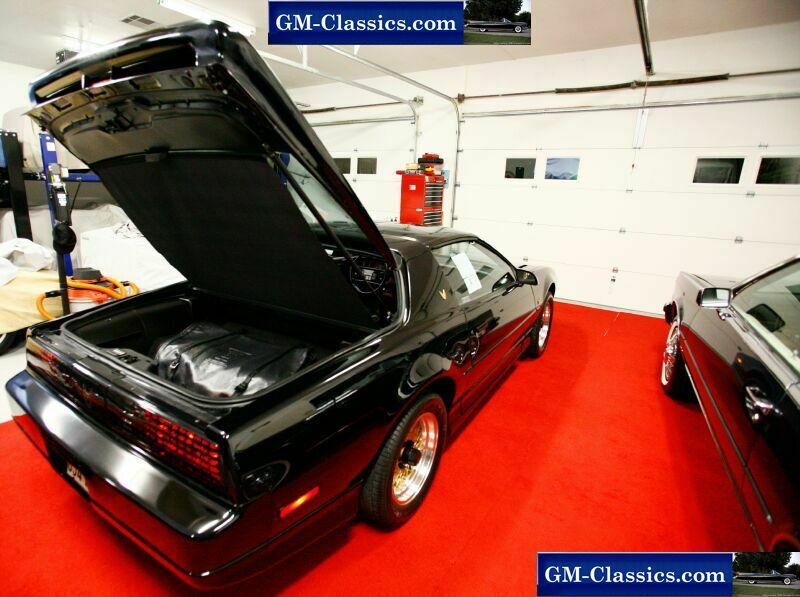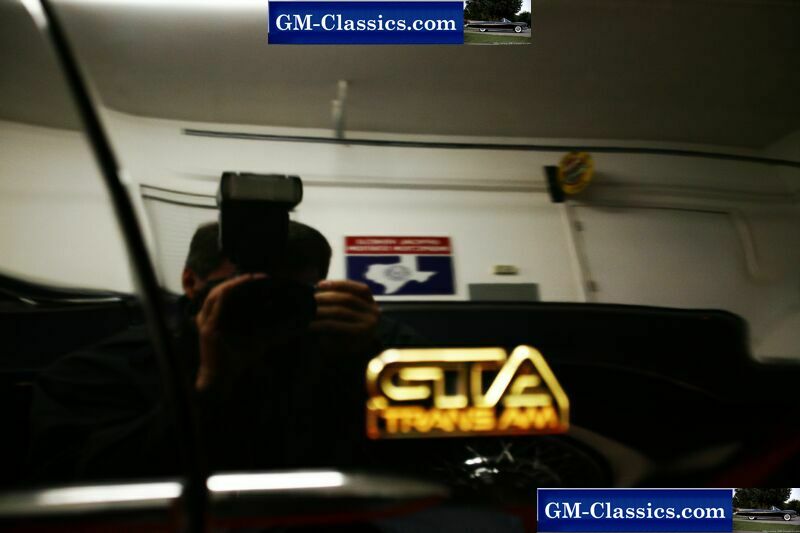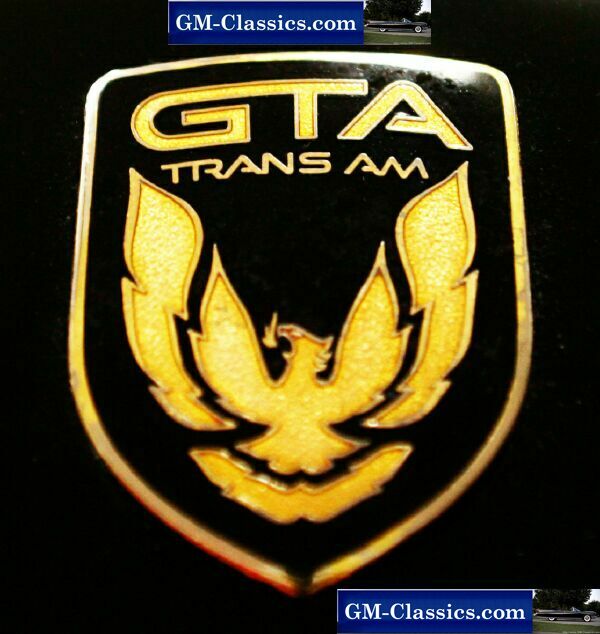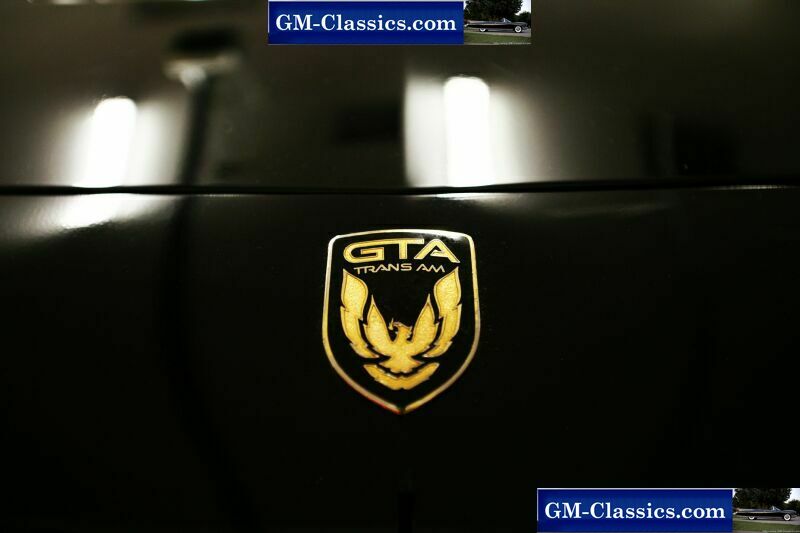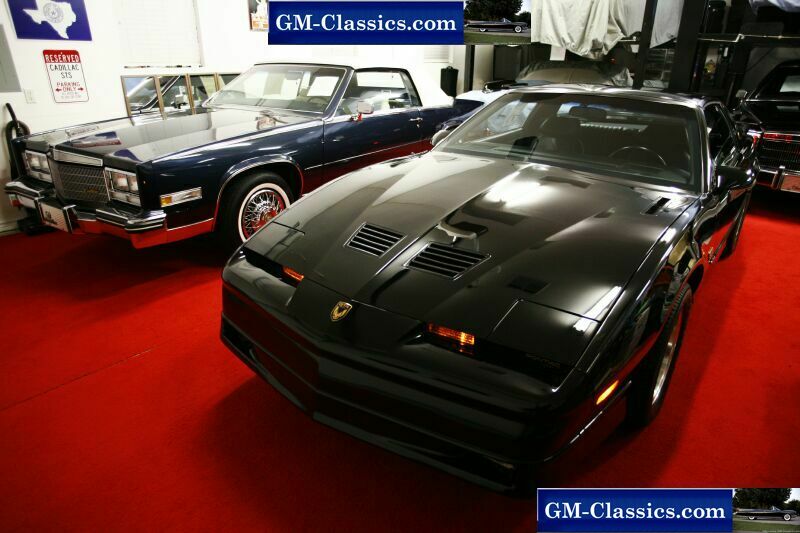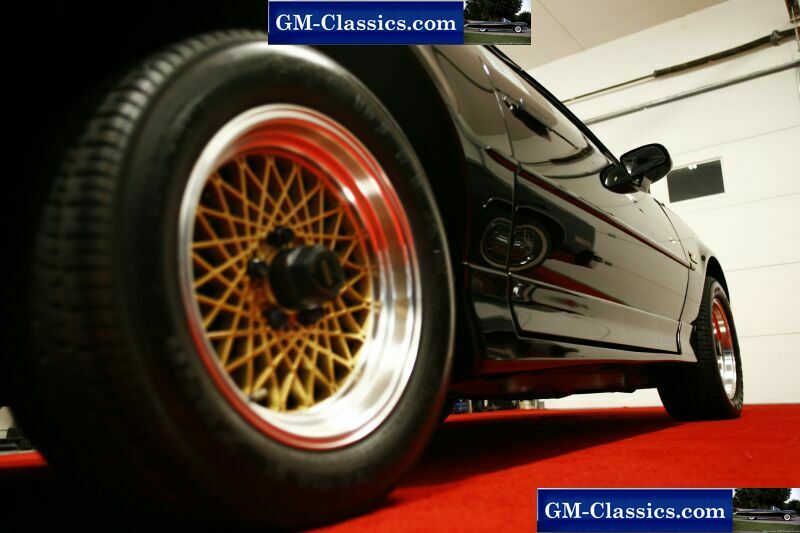 One of the best angles of these cars seeing that lower aero trim and those huge Gatorback tires and deep wheels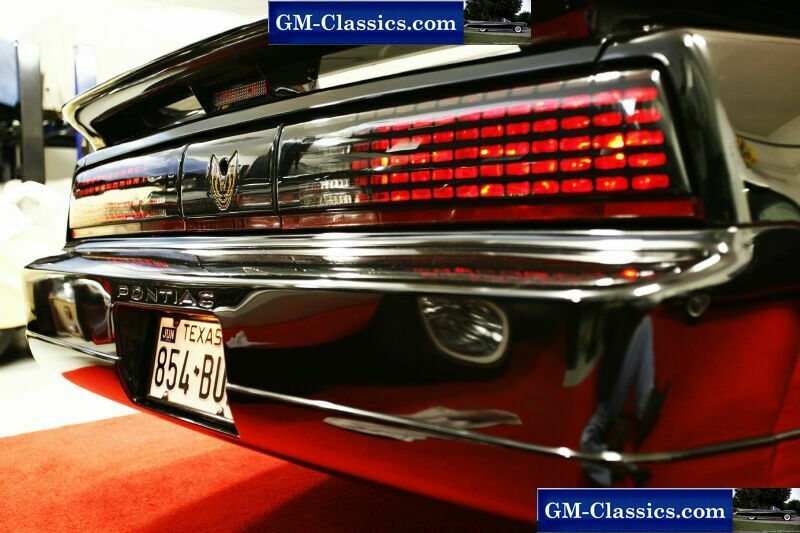 1989 Texas Plates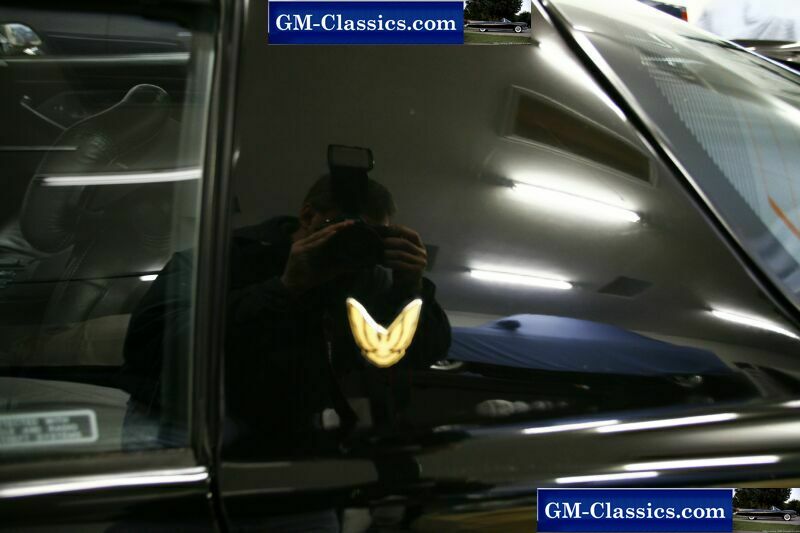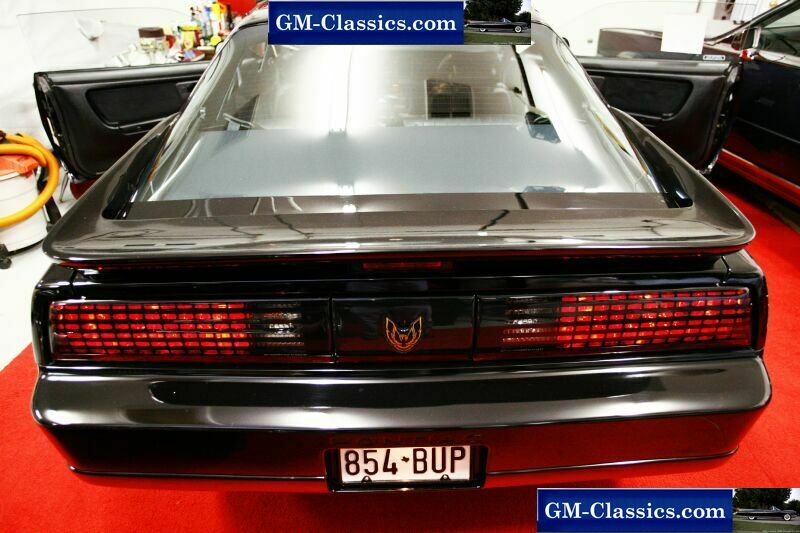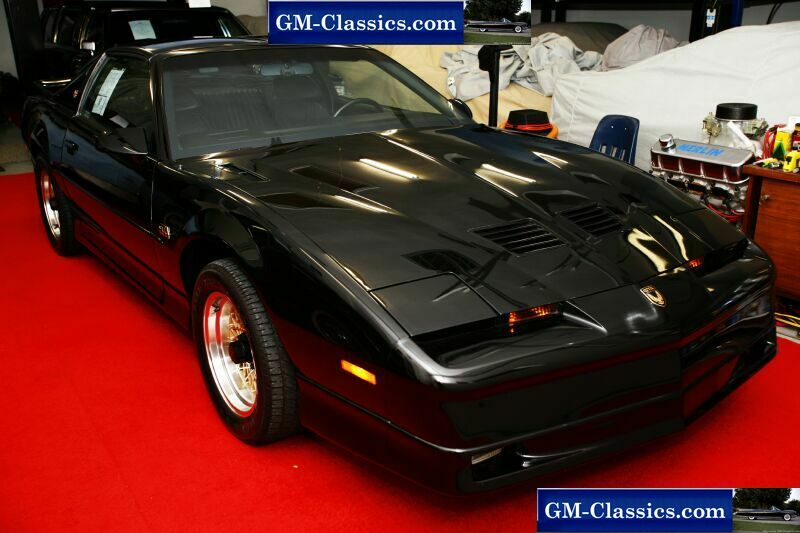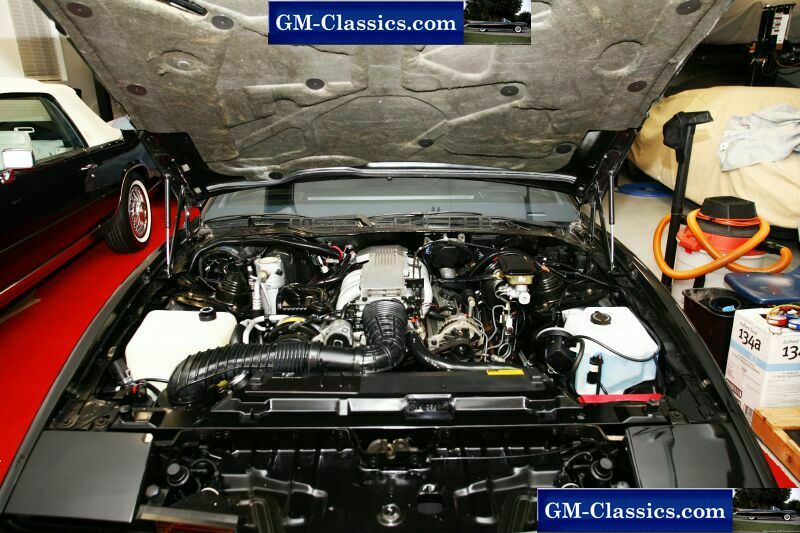 Zoom in on the 5.7 engine!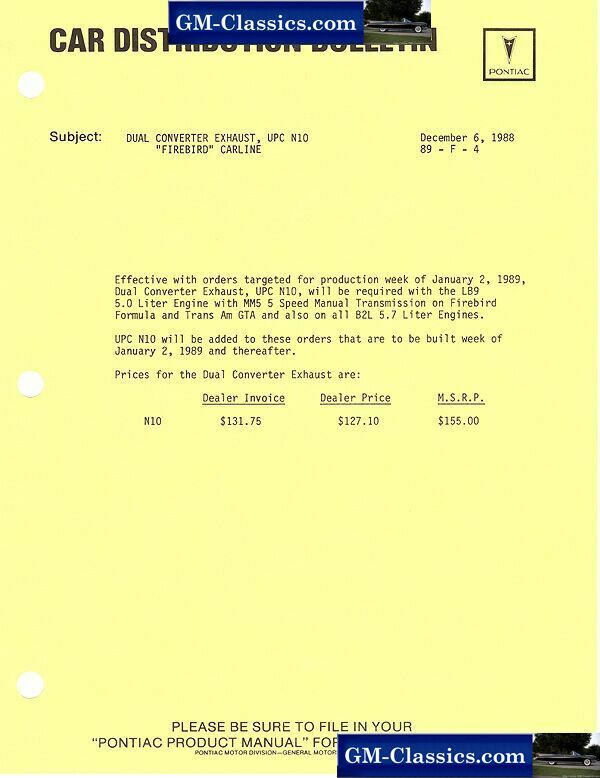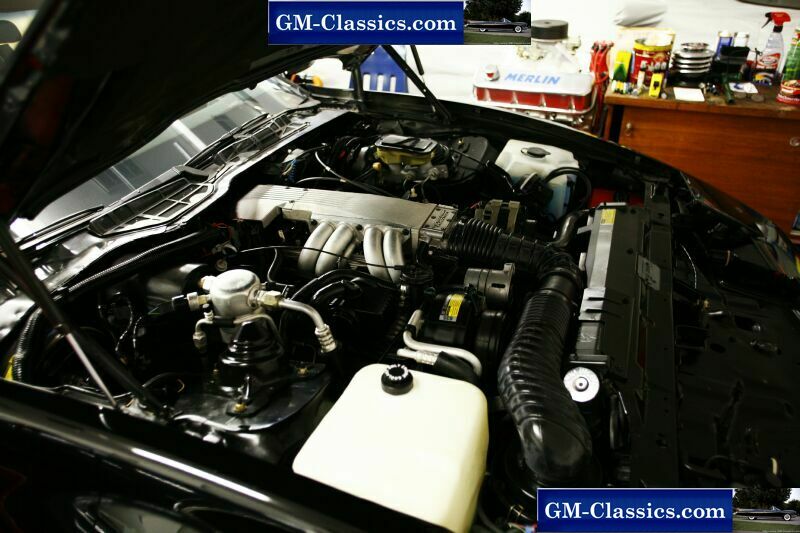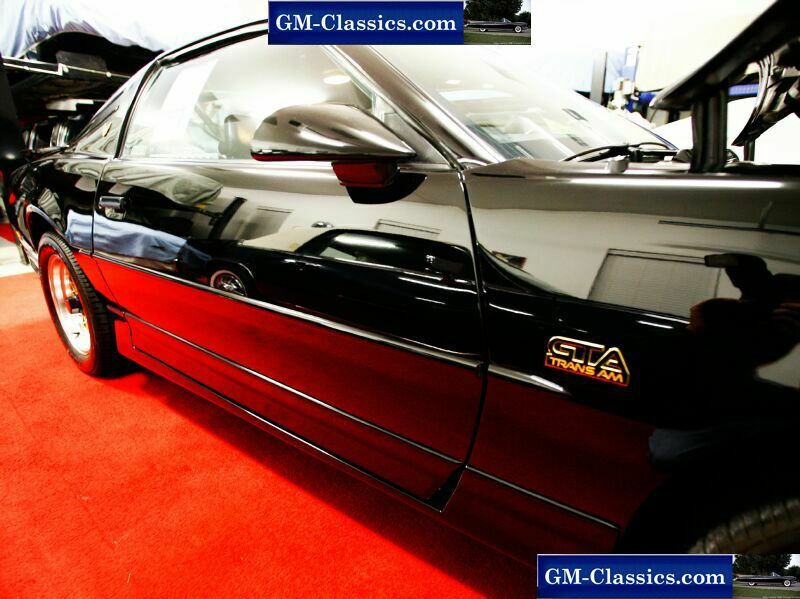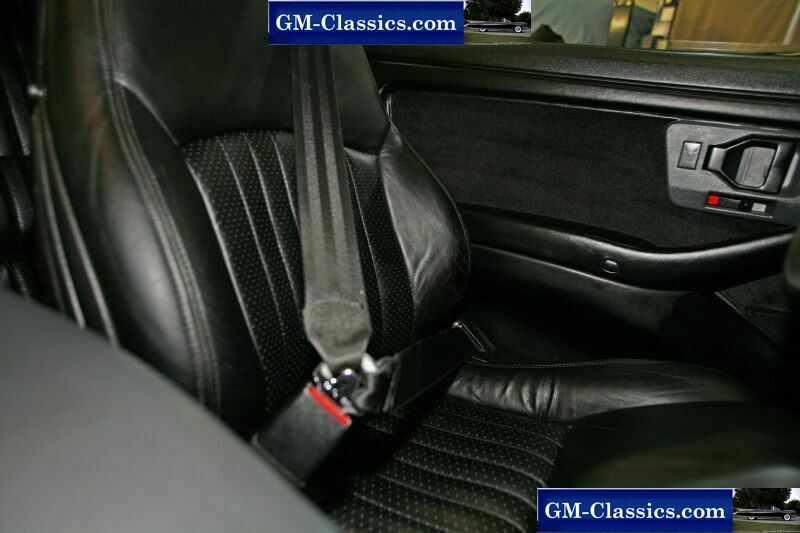 Although leather is a neat option, it certainly did not wear well in these cars. This should speak volumes. Zoom in!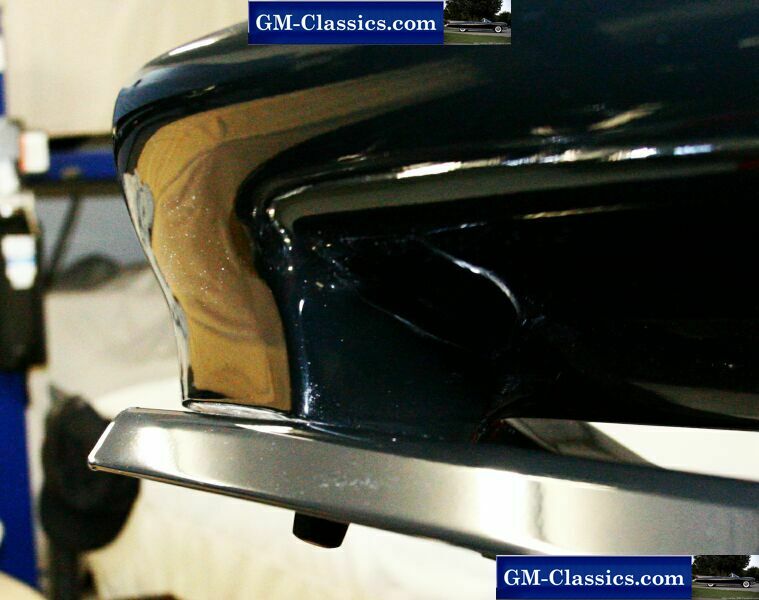 No cracks on the temperamental spoiler.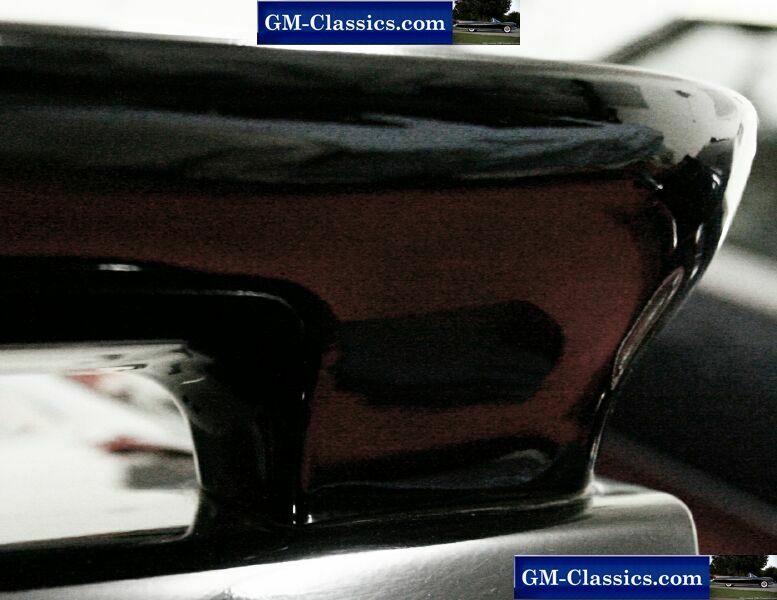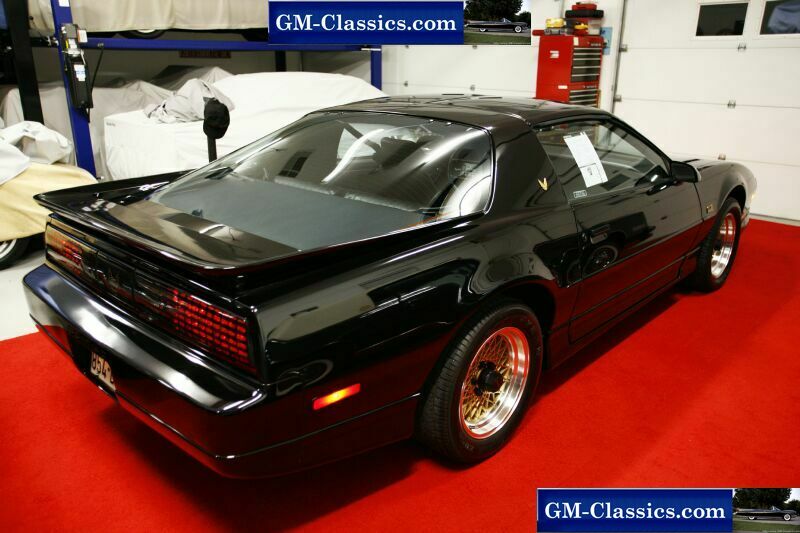 Thank you for visiting;

214-878-3823
GM-Classics.com has no affiliation with the General Motors Corporation - This is a private car collection, not a dealership.