1989 Pontiac GTA 5 Speed 5.0 Liter HO TPI, T-Tops, Dual Cat. One owner, 100% original. This is my "driver" 3rd gen car. It is not a brand new museum car with no miles like some of my 3rd gens, but it looks like one and is still very very low miles. Its one you just cannot find new, so this is the best I could do for this configuration. When I drive it to a local show, people that have visited my collection think this one of the cars that has like 100 miles on it that I am running around in. This was an individual's special order car, not a GM museum or manufacturer car like some of the others I have, but its as rare as they come. What makes this one a little special is it is a very rare low production GTA, HO roller cam, LB9 5 Speed (world class T5) with Dual Cats and J65 Brakes. Only 322 were made and had to be ordered. You could not get a 5.7 with a 5 speed, so this was the king performance manual transmission setup, and it was a worthy contender. The rarity of this car does not break down to options like color and T-Tops or even dual cats. As with the 3rd gens, you can only speculate the combinations of rarity when it comes to color and other options out of of the total 322, but whatever it is, even if there are 322 running around exactly like this one, it is still one rare bird in this flawless original condition. More rare than the 89 TTA, the even my 5.7 black car, etc. Rating in at only 5 HP difference than the dual cat 5.7 car and having a 5 speed made the few cars optioned this way pretty fast. At least for their day. Even today this car does not disappoint in the performance department to me. This is not like a 5.0 automatic, that is a different animal way past just the transmission.
This car is now now 25+ years old. Man time fly's. If you were a car nut from the 80's era, you would remember the clout these cars carried when they went down the boulevard. These were the "late model" cars to me in that era and I had the utmost admiration for the Iroc and GTA. I knew when I pulled up to a 5.7 (or an HO 5 Speed) car in my L98 Corvette with a supercharger that the 5.7 still could be a somewhat of formidable match if it had a few little bolt ons. Just stock the 5.7s were one of the most capable F-Bodies ever built and the 1989 year models are as good as they got in my book. I feared the TPI cars over the 3800 Turbo cars in Texas summers as you knew the 5.7 would always finish the race. The 5.7s were always faster then as they did not suffer from the heat soak the turbo cars did, especially here on Texas hot summer nights. Now at the track with some ice and turning the car right on then running the 1/4 mile, the turbo cars were way faster, but you had to have all the factors in place as where the TPI cars just ran time after time after time... Then when you got tired of racing every car in town on the strip, they hit the highways and did 150MPH on the way home. One of the neatest things on the 5.7 liter Irocs and GTAs were the sound. The stock muffler had a deep but tame high quality rumble that was always lost when flowmasters and other aftermarket mufflers were put in place. I could talk about these car all day. Anyway, that is sort of my experience living and racing the late 80s, thus I have the fondest memories and utmost respect for the last of the 3rd gen cars, especially the nice Irocs and GTAs still left today.
Although these cars are not that stellar in performance compared to newer technology F-bodies and Corvettes, they still hold their own for what they are. They cover all bases well acceleration, handling and top speed. And they most certainly have an old school flair mixed with the technology of the day, something the 4th gen got way away from with the motors under the dash. I called it quits on those and I doubt you will never see one in my collection. 1989 was also the last year before air bags and all that mess added into cars. If you were a hands on gear head from the 60s and 70s, the GTA is really up your alley combining old school with new. It is the last of the last for me and my generation. After that cars just get too complicated to play with and have fun and became to fragile with age with their over use of plastic. These cars age pretty hard too, so good ones are tough to find. Beyond the 3rd Gen, I just dont see any of the 4th aging well at all. Just too much plastic at that point. I firmly believe that the rare optioned, well preserved last of the 3rd gen cars will be amongst tomorrows highest appreciating collectible cars. They are already getting snatched up by collectors now. The nice 69 camaros are big money as you know... The nice 79 TAs and nice 79 Z28s are big money now too.. Just over the past 3 years, these nice 3rd Gen cars have almost become unobtamium in flawless low mile true original condition. They are making their mark hard on the collector world and good ones are being sought after faster than an GM car at the current time.....
Highlights of this car are 100% original paint, 100% original everything other than the tires (gatorbacks stored) Working original power antenna! R12 Original AC. Original spoiler. Every possible option less leather. And that is a bonus to me. One owner, original 89 Title, bill of sale and all paperwork. Tons of Pontiac Literature, show trophies and more. No mods! And that means mo hypertech, no K&N and certainly no Flowmaster. Finest of finest 3rd Gen cars that have been put on the road. Miles well under 20K. I do not show a fixed mileage on this one as I do drive this one some. It represents my 3rd gen collection as the one that does get out. Downside is front plate holes are there. Bracket is with car I just run it with the oem screws in holes and now bracket. Cant have everything on a car that was not from a museum but will pass for it.
On Aug 1/2015, I have decided to try and sell this driver.. I have an Iroc Convertible I am driving a little more now. This car has right at 16K miles on it and is as nice as any 16K mile well kept car could be. It is NOT BRAND NEW... I have those, but they are 4X as much.... This is a seriously nice appreciating rare collector car that can be driven and drives like a new car.
CLICK ANY PHOTO FOR AN EXTREME BLOW UP!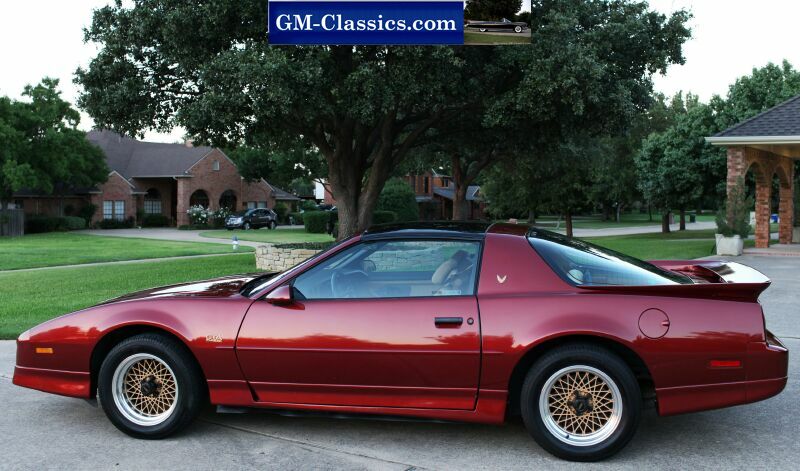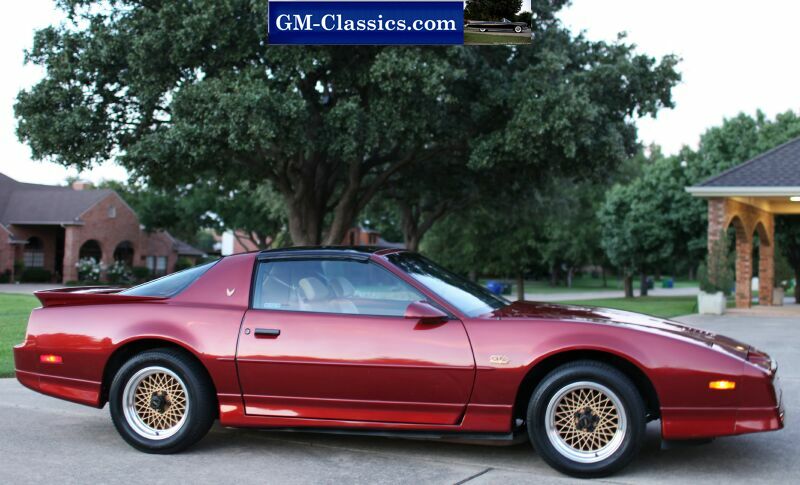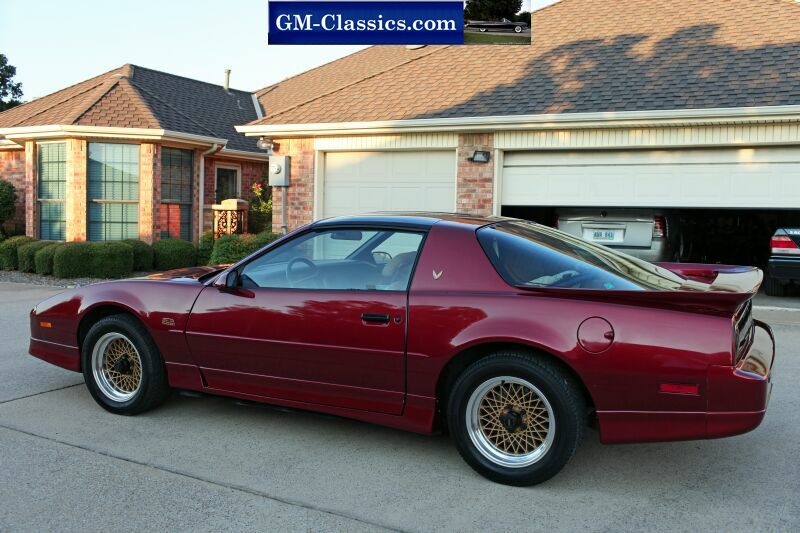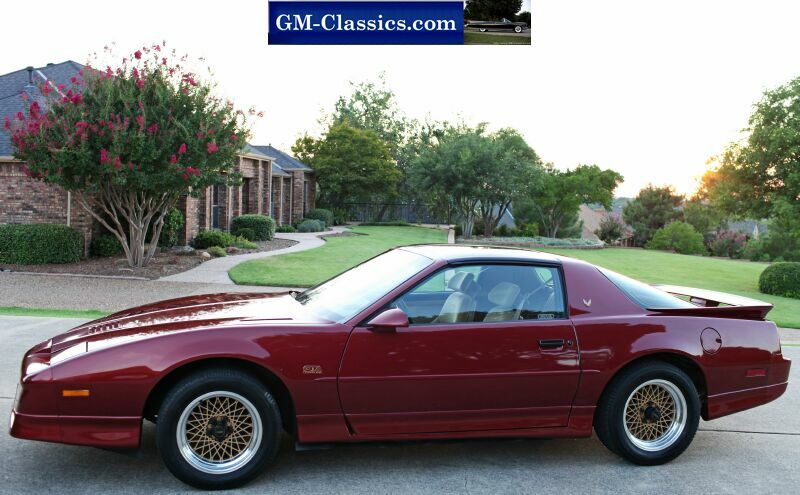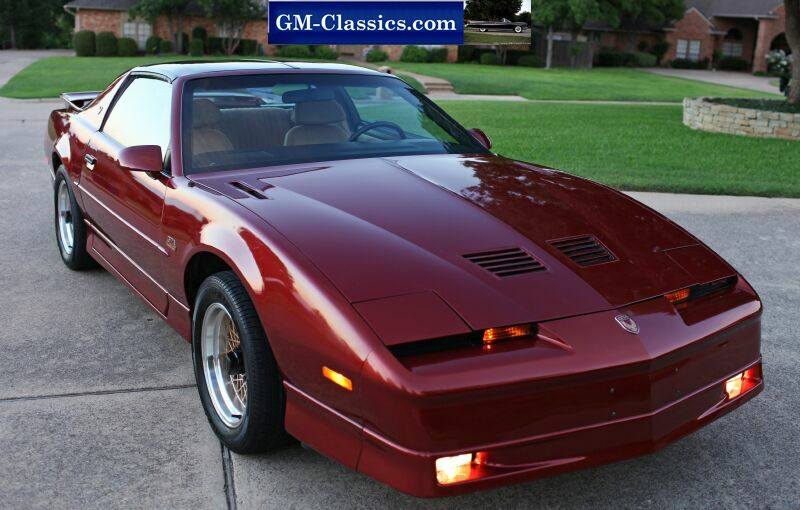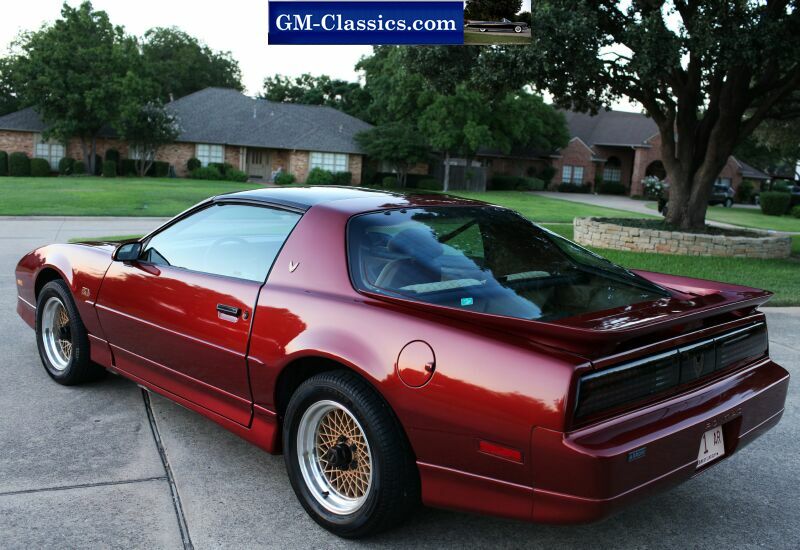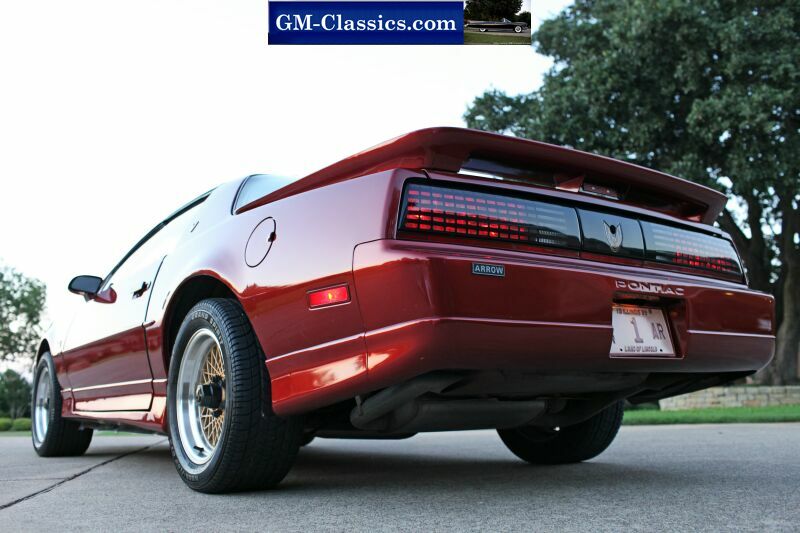 Undercarriage all original and mint. Exhaust original, dual cats original, shocks and all original.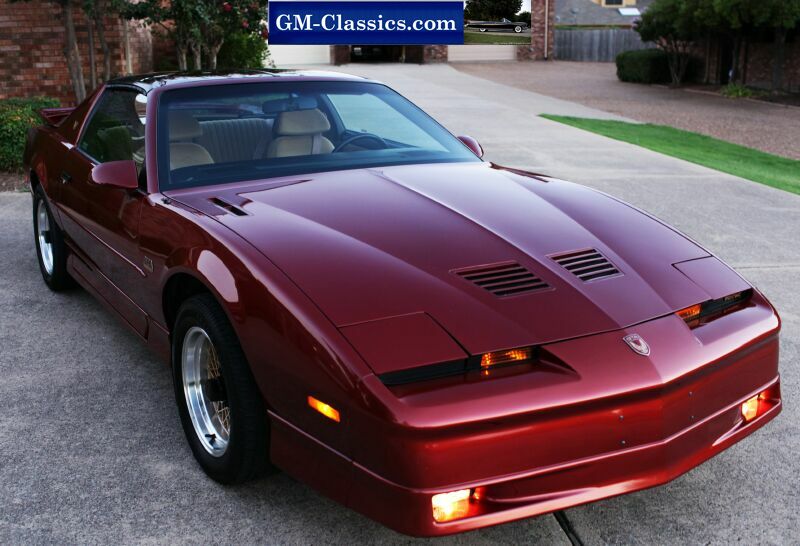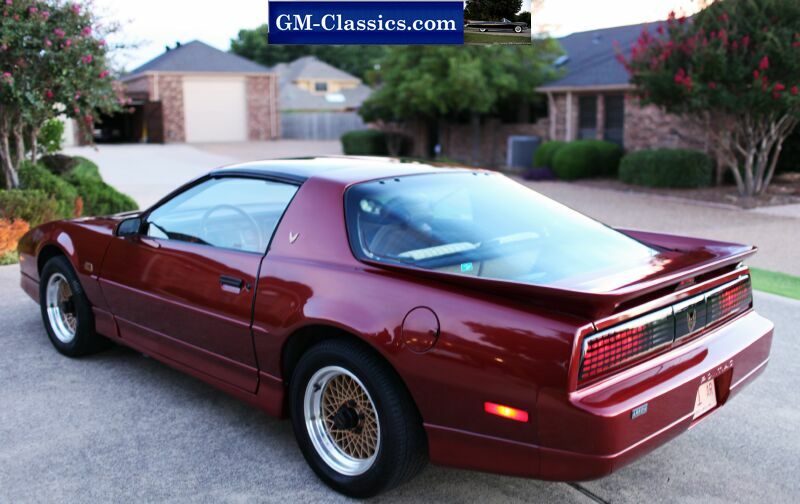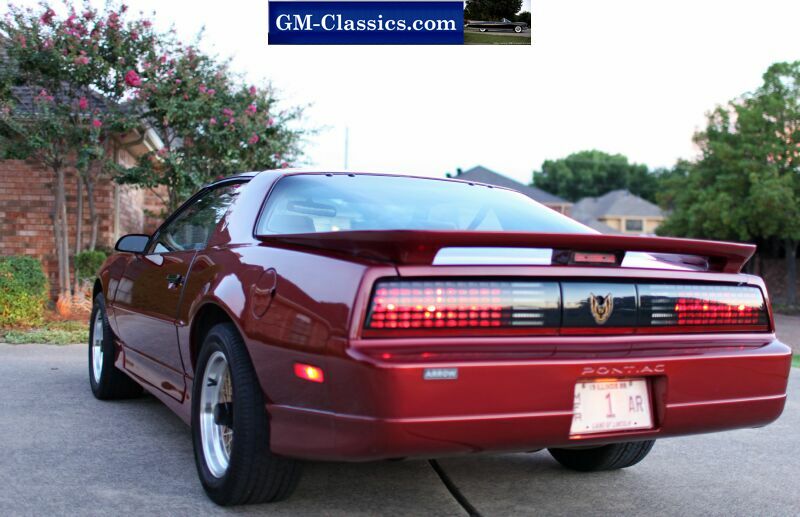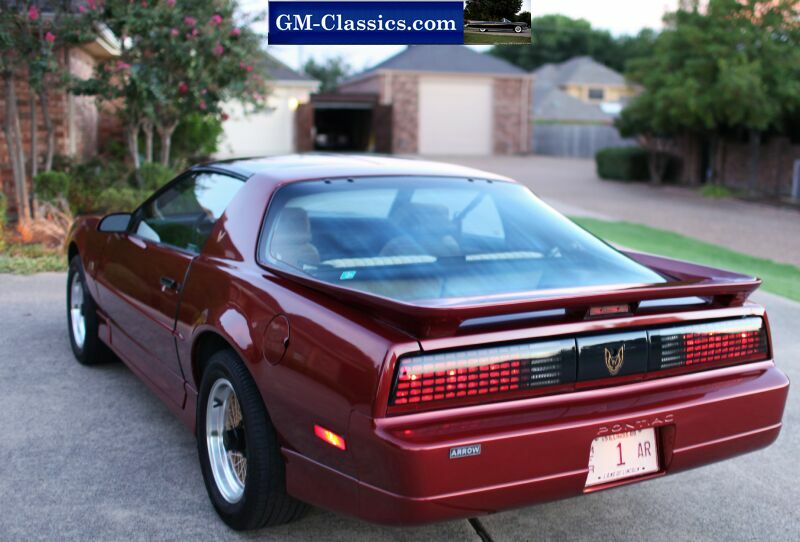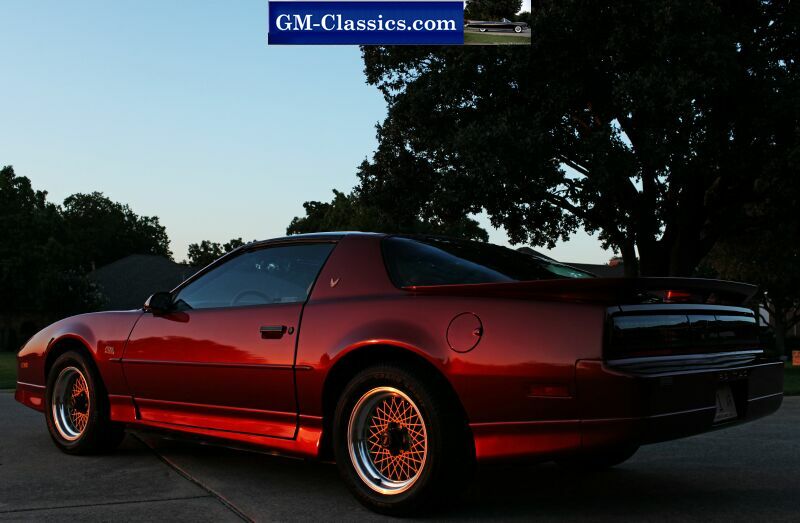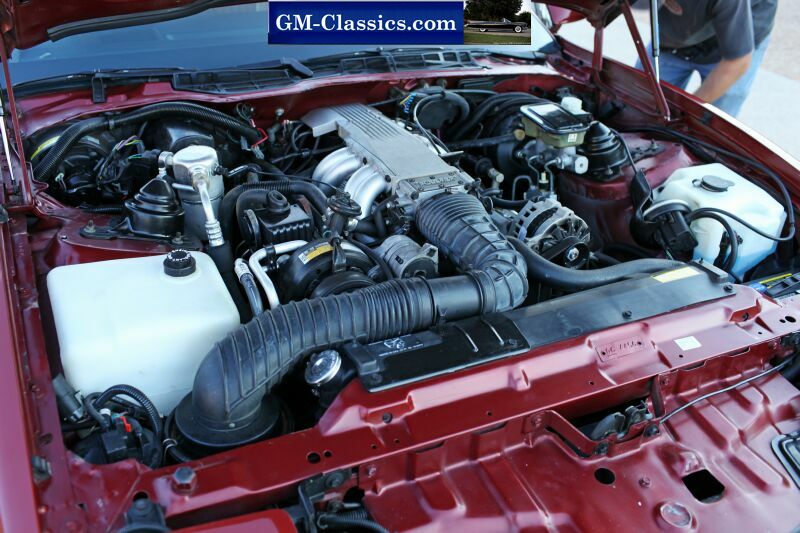 Underhood just flawless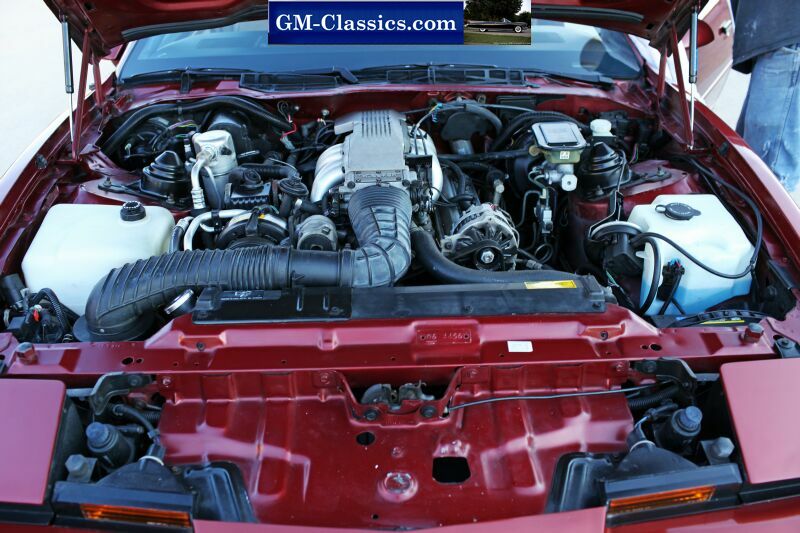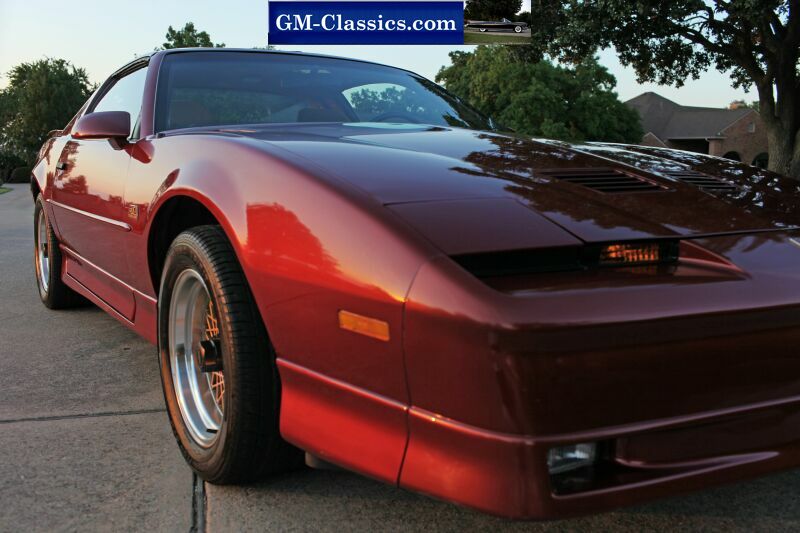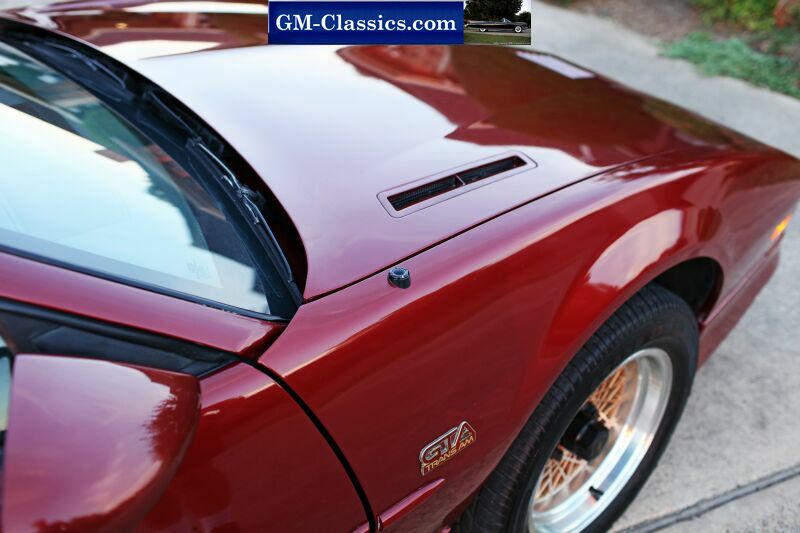 Yes, this is the day 1 working original power antenna.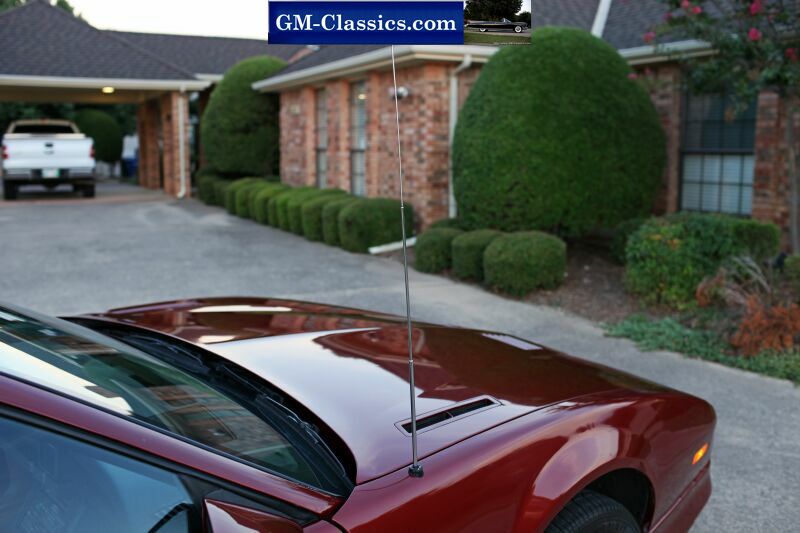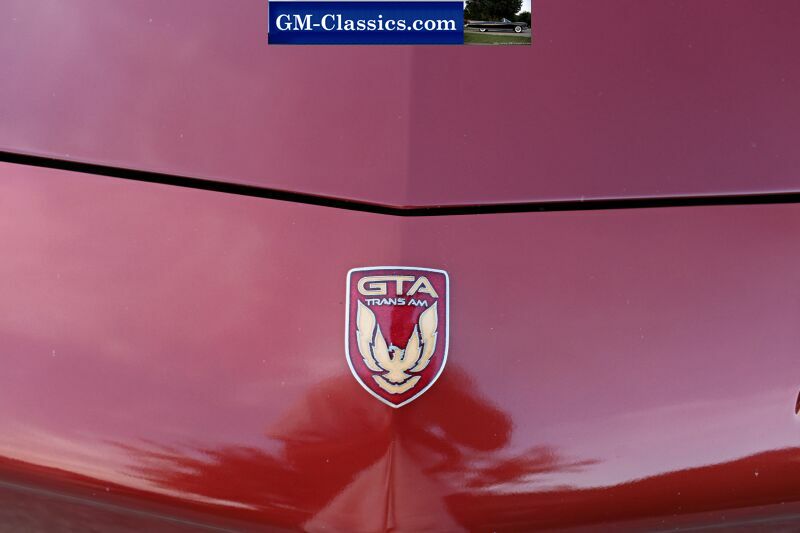 No pitting on emblems at all.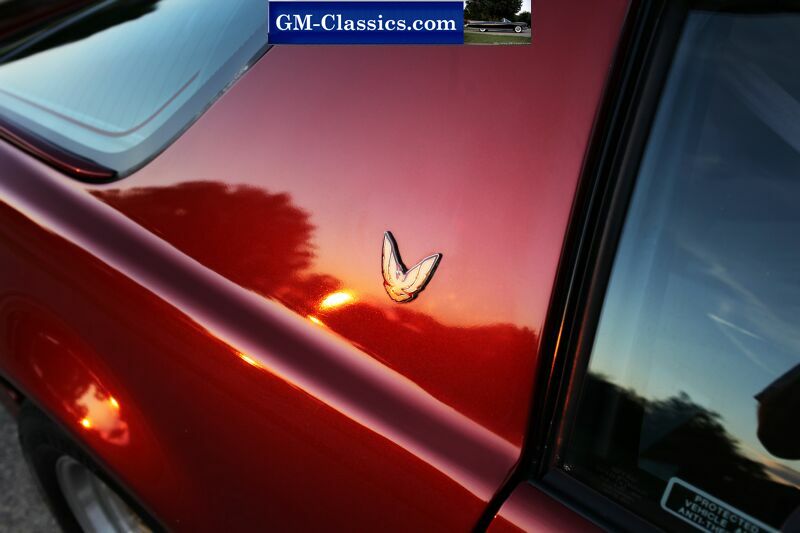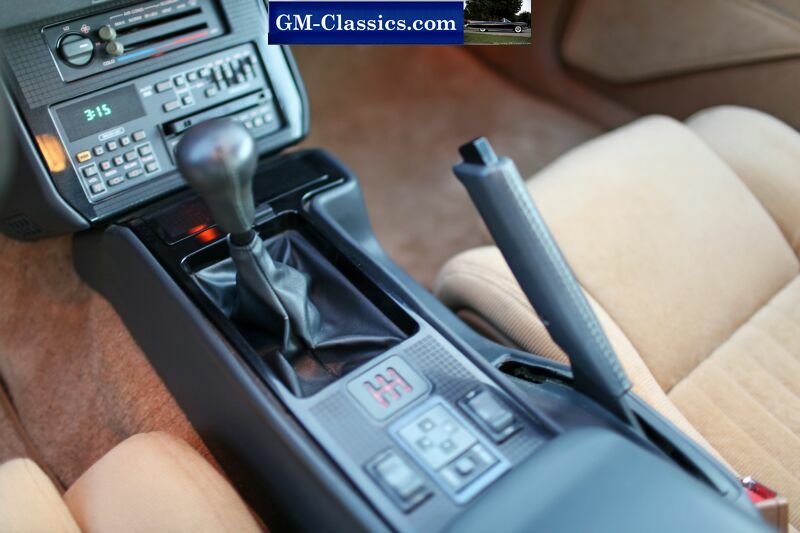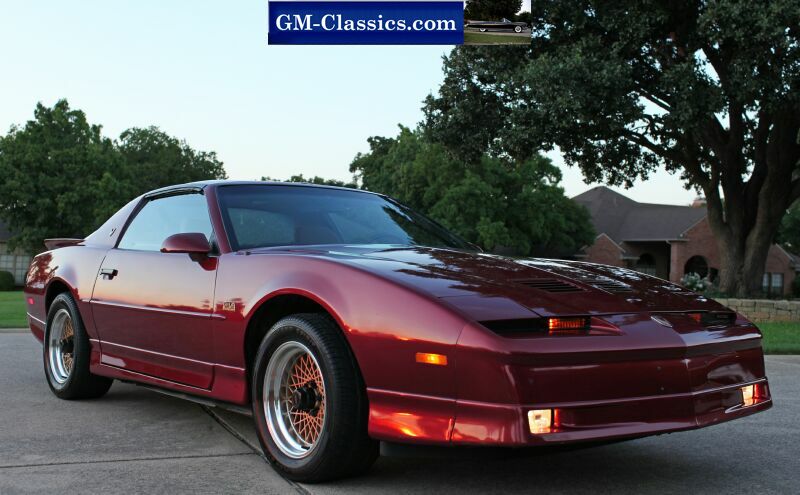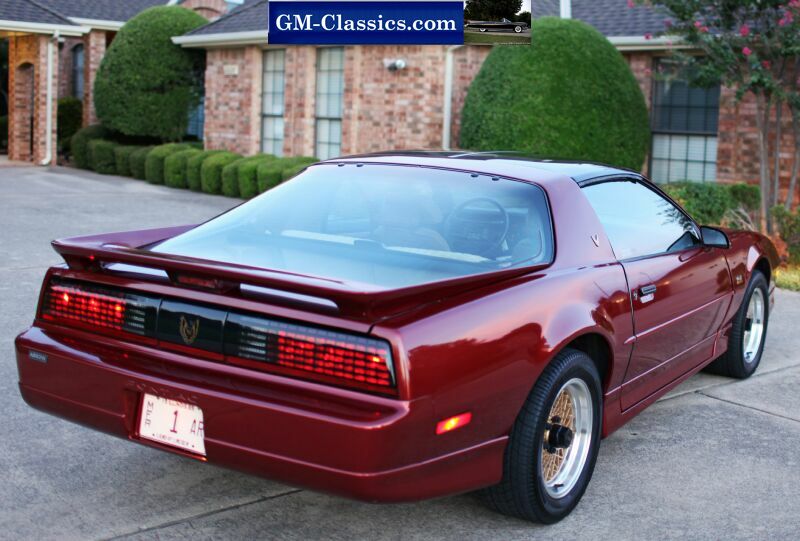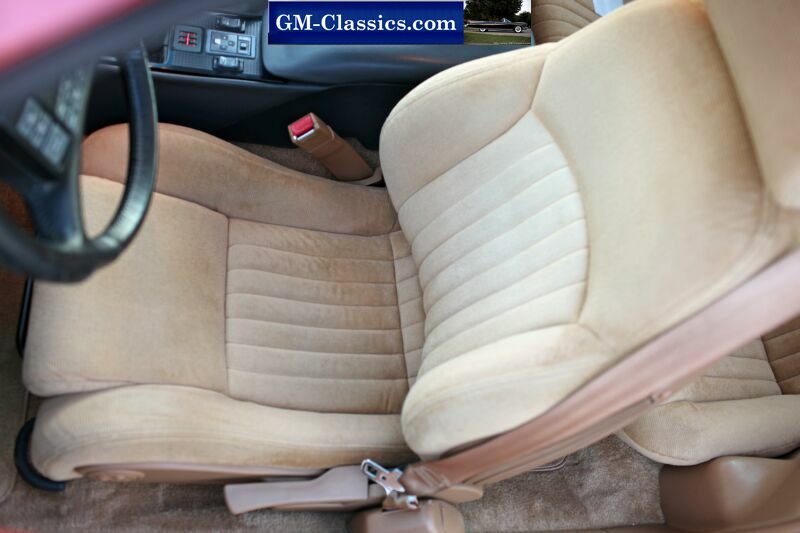 No wear anywhere on interior. It is perfect.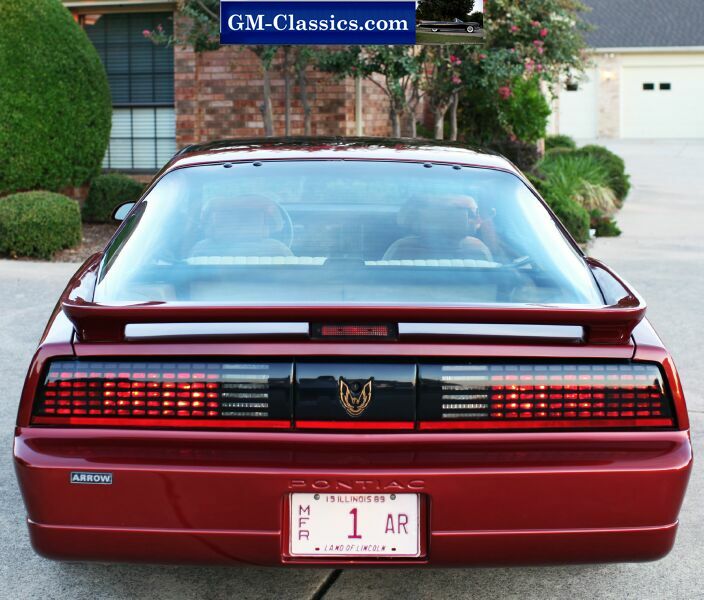 I leave dealer emblem on it as they are gone... Old Pontiac dealer one day to be forgotten. Plates for display. MFR plate.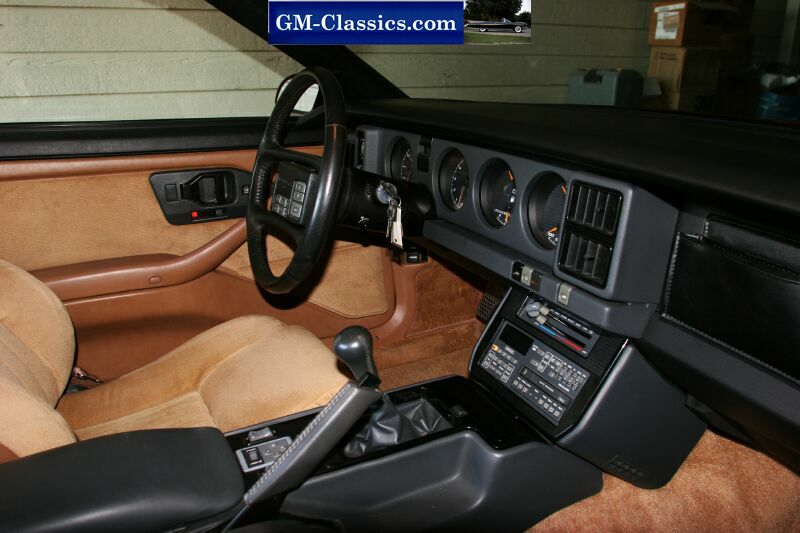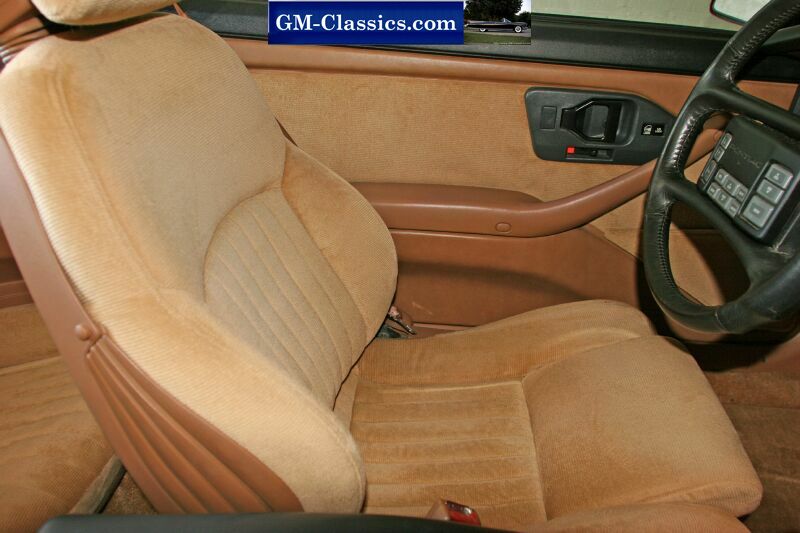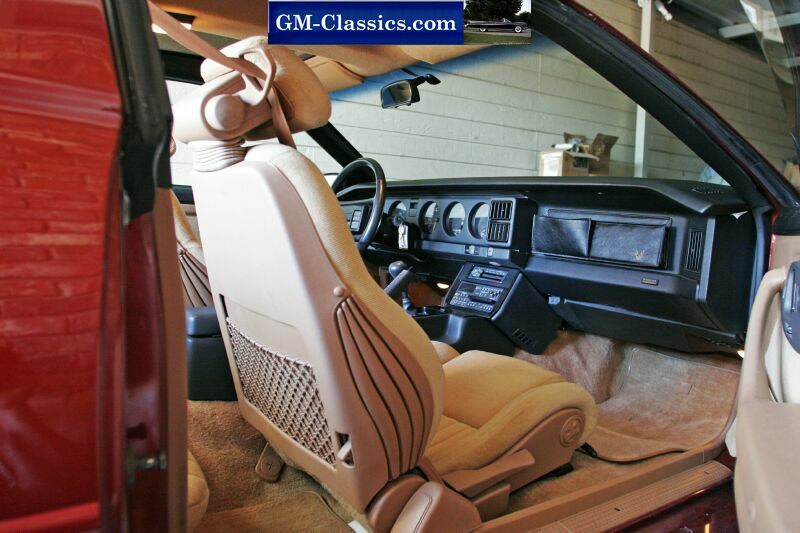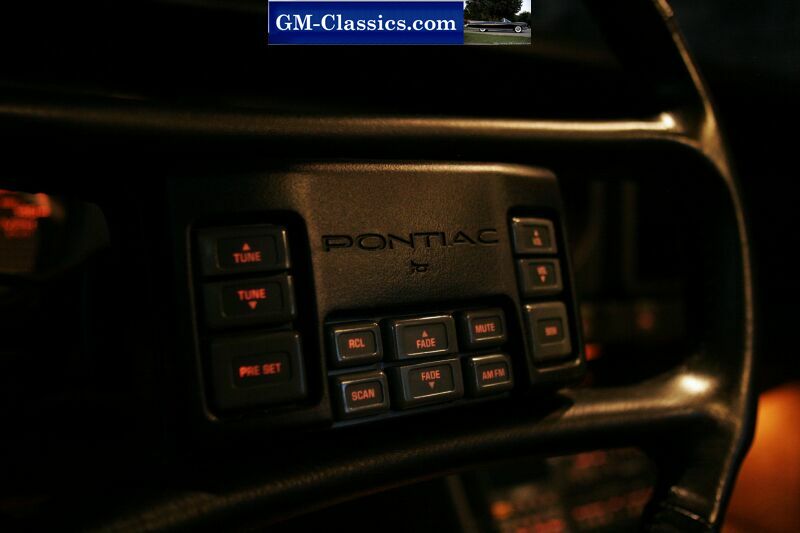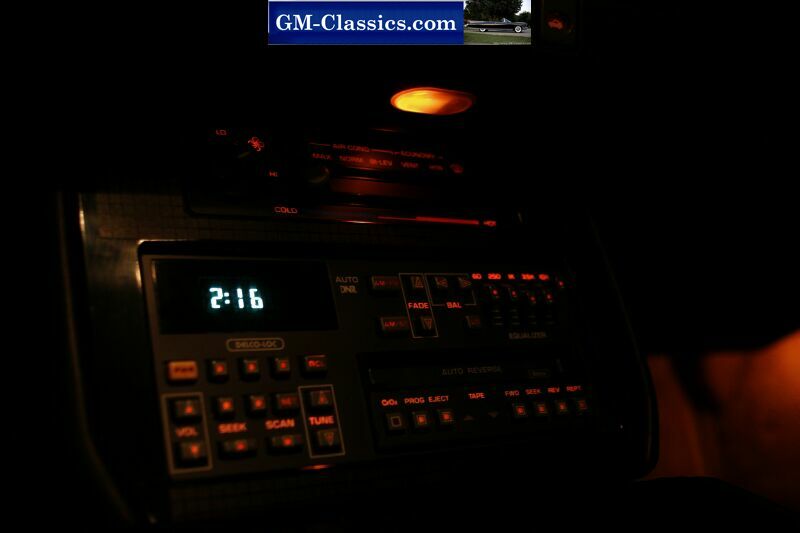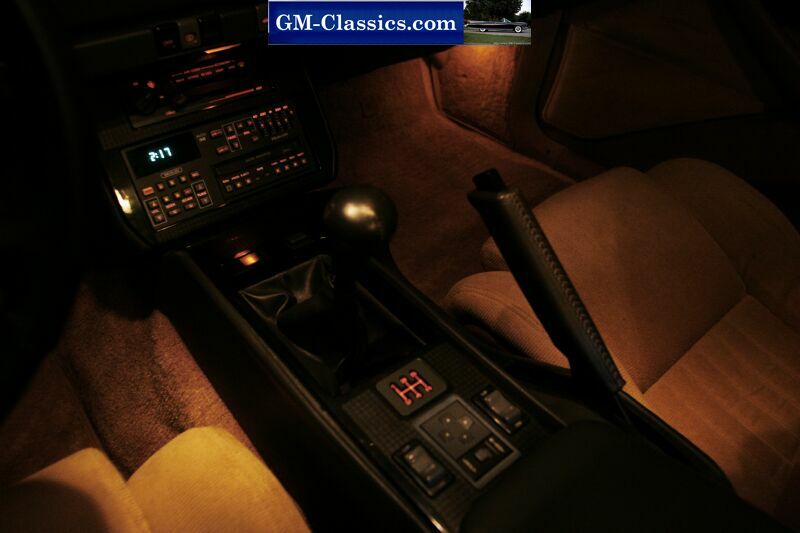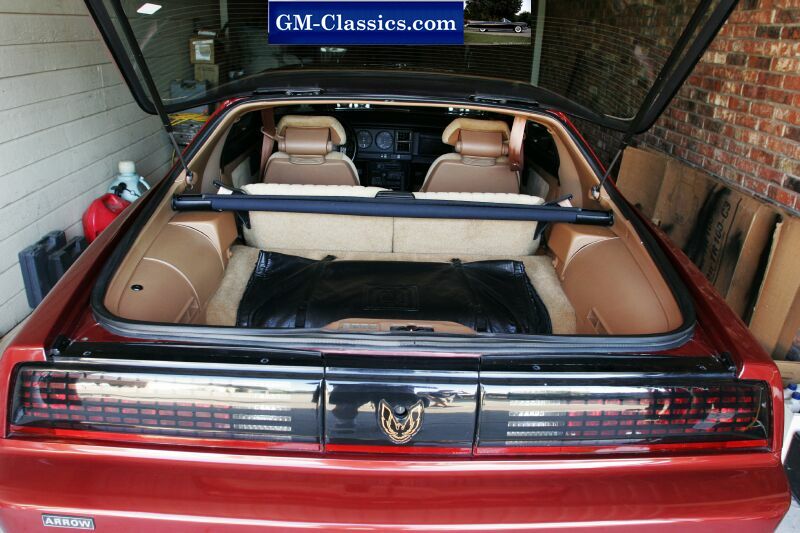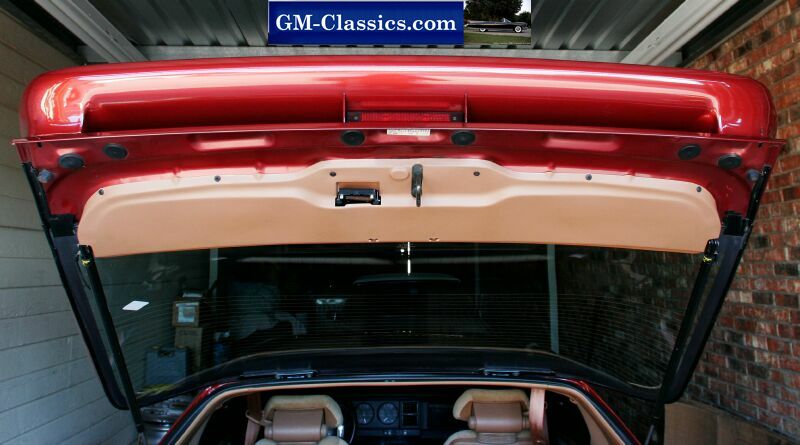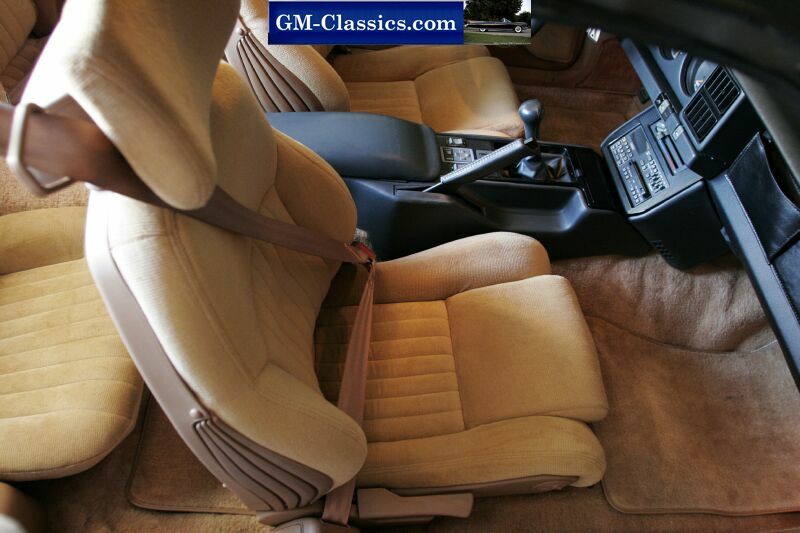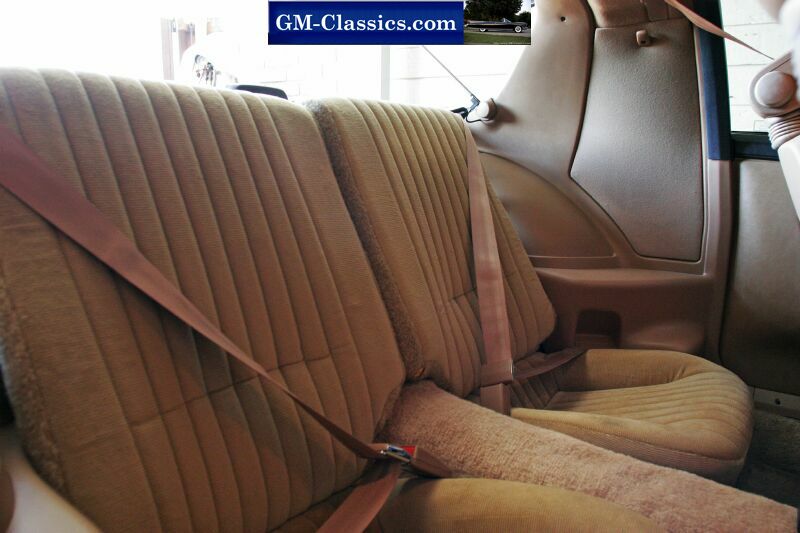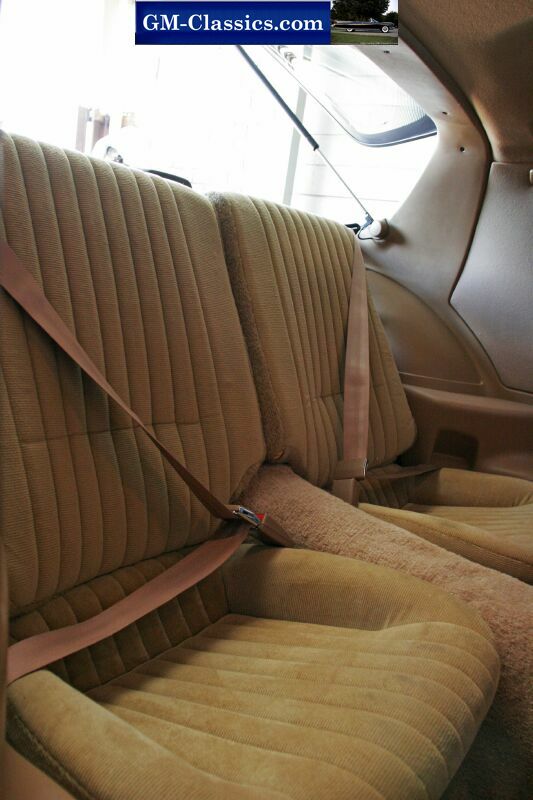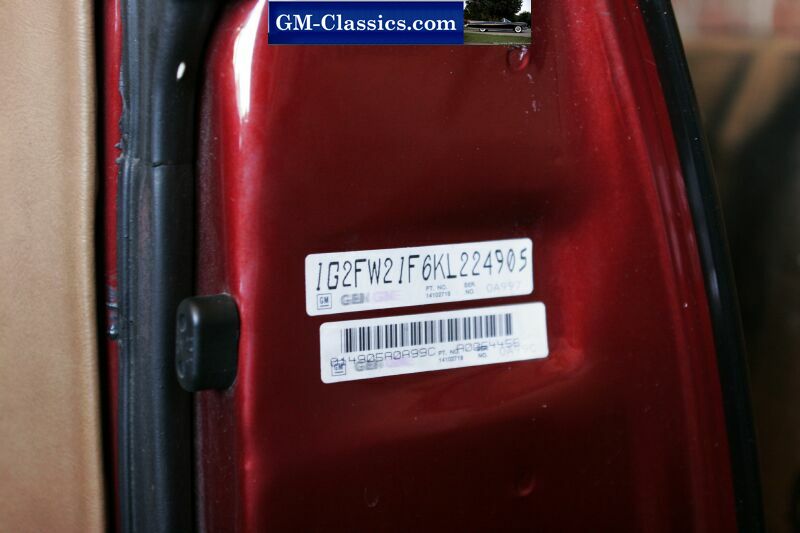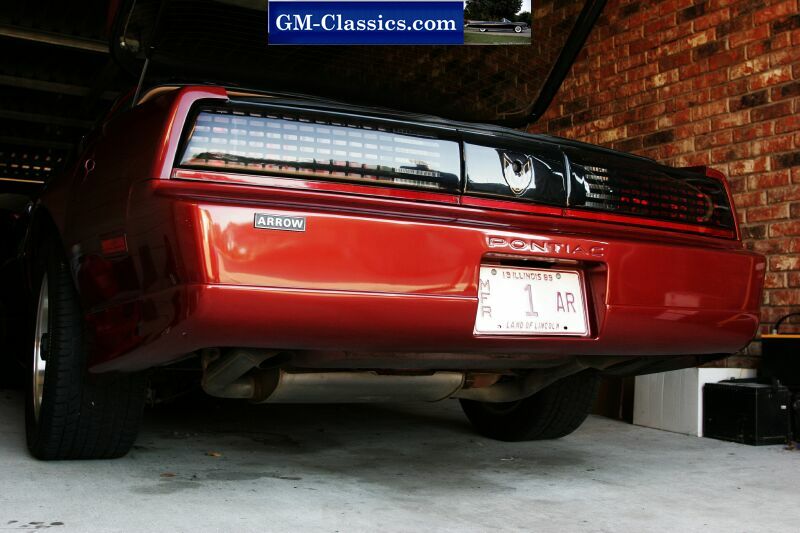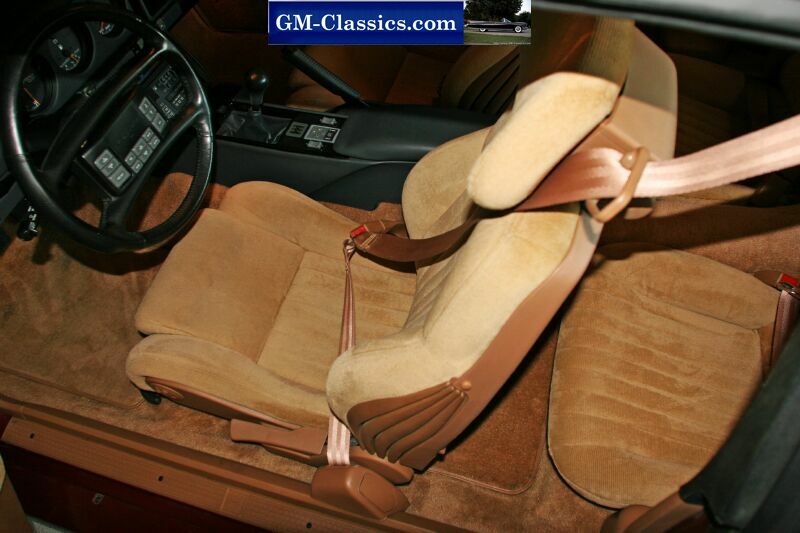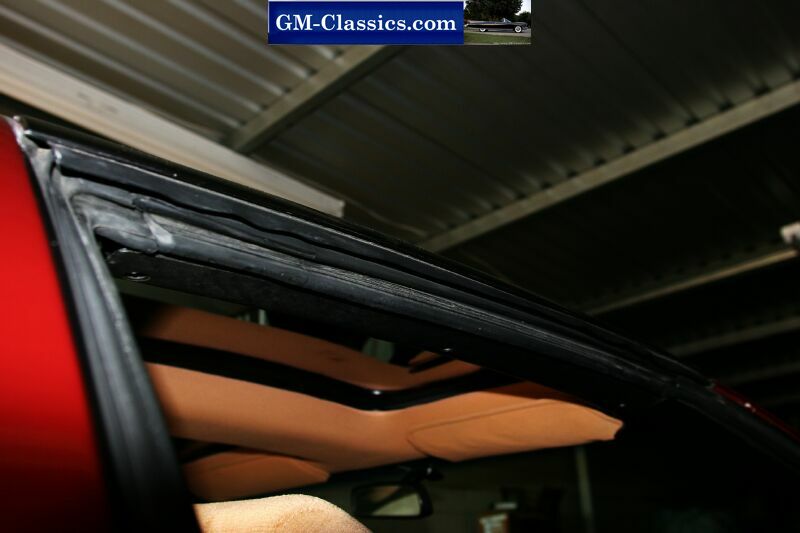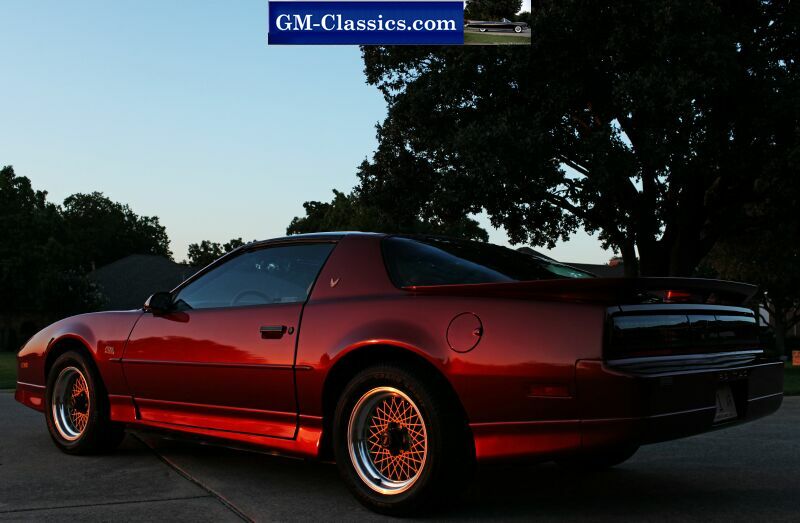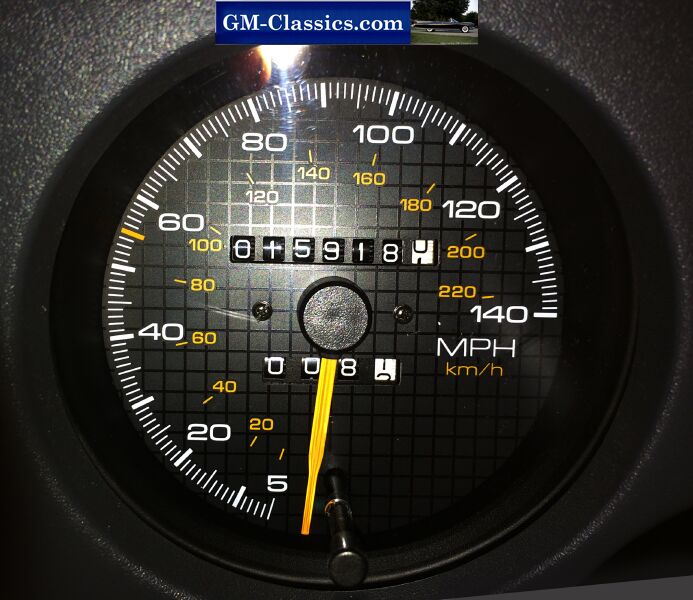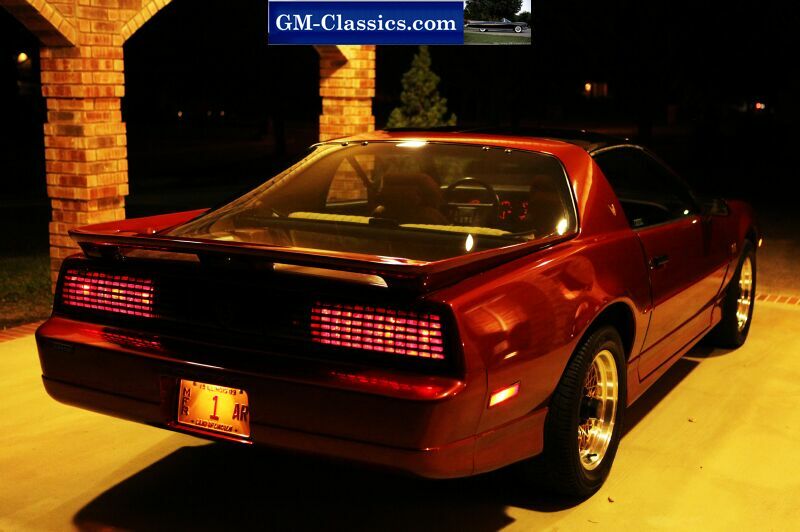 Click here for My Car Hobby Home Page
You can email me at Cadillacman@mcsmk8.com