1984 Cadillac Fleetwood
New In Wrapper - 511 Miles
Matt Garrett - Dallas Texas - 214-878-3823
SOLD but Click Here for Current;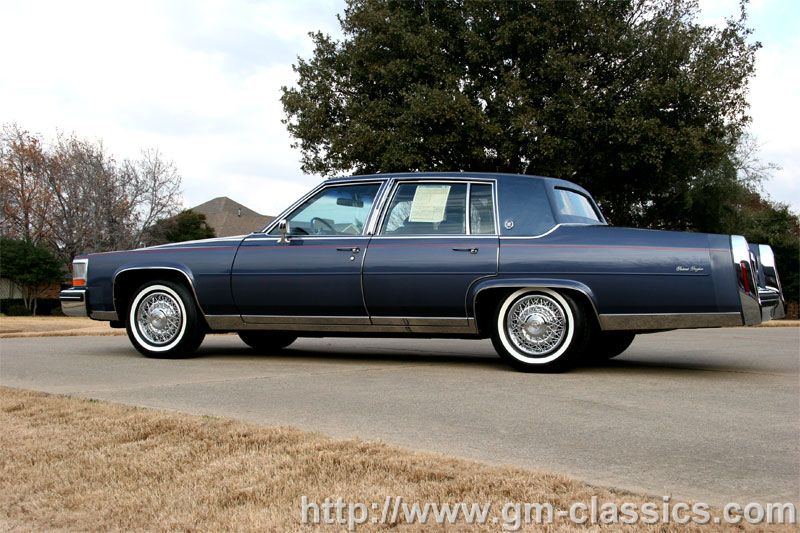 Click here for EXTREME HIGH RESOLUTION PHOTOS OF THIS CAR!!!
1984 Cadillac Fleetwood Brougham. Hatteras Blue/Blue. Brand New with 511 Original Miles. This car should show to be the best surviving and the most perfect original 82-89 Cadillac Fleetwood Brougham on this planet. Be sure to click the links with High Resolution Photos too.
I have had the privilege of owning, collection and trading some really nice Cadillacs over my life. Most of the ones I associate myself with are indeed the top examples on earth. Many go to museums and collection far greater than mine. Of those top examples, many are low mile cars that have been saved since new just as this one here. Of all of those I have currently, have had in the past, and will probably have in the future, this car and one other are the best I have ever owned in a shared common aspect. They may not be the rarest optioned cars as this one is lacking a few, but the thing that puts this car in a category that only one other car I have owned in my life has been in is the fact I have not had to do one single thing to the car, and no one has for 24 years. In other words, this car has been stored so well and has had such a privileged life, its perfect and 100% original down to last detail. This car is a Cadillac Purists Dream. It is absolutely 100% flawless and perfect, nothing changed, nothing updated and nothing to hide. It is the best of the best. Don't get scared though, the car has been on a collection maintenance rotation since new and that is how I keep it too. It is run every 30 days to full temp on jack stands and oil changed annually. All systems are exercised while run too. It just has never been driven!
Many of the other low mile cars I have had in my life needed an Air Compressor, Rear Fillers (so common), Tires, Shocks, Self Leveling Air pumps, Power Antennas (so common too), Headliners and many of the common weak points that all these Fleetwoods have and will all need one day regardless if they have 1 mile or 100K. Many have also needed some detailing in areas that have just aged, allowed to get dirty, etc... I have not had to do anything to this car and no one has ever had too. Its a total virgin in every aspect. This car has the perfect working original power antenna, R12 Air Compressor working as new, Rear Load Leveling, perfect original Firestone 721's (I mean perfect) and all. Every tag on the suspension is there, every chalk mark on the chassis is as new, the exhaust system is 100% as new with no corrosion anywhere. There is NO surface rust at all under this car and NOTHING has been done to is since it was new. It is a virgin untouched car since it was bought new and put into a collection. The other thing that is even better than the photos can ever tell is the paint. Most 24 year old cars have age flaws in their paint on some areas, even my prized 80 has some flaws. Not this one! The paint is as new, no exaggerations.
This car and yes, an exact matching twin I also have, were bought new by a Pentagon Employee that was an avid car collector with lots of money. They have been called the "twins" since he had them new. Upon his death in 2002 his large collection kept in a cool and dry mountain environment and incredible facility was thinned out. I bought the pair of matching Fleetwoods. These were no "barn find" cars. They were dealership new when I got them and not cheap to buy. Not your grandpas car here, no free lunches! Of the pair, one I intend to keep forever, one I will eventually sell to the proper collector who can continue to preserve the car as it is. Its kind of boring to own two of the same things. You cannot tell them apart except one has a red pin stripe on the other a white. When I got them, the white stripe car needed a rear filler, had a small storage dent in a fender that I had PDR'd and the AC compressor seal had gone. It has miles in the 600s. This one here is the better one because of that. I guess it just got lucky. The other one is as new and nice too but I had to turn a few wrenches on it thus its not a total virgin. You could not tell either way unless I told you, but that is the anomaly of this car particular car that I am proud to brag about. Anyway with all that being said, this car is the single best condition untouched as new car I have ever seen for being 24 years old. The other one that was equally as nice as this 84 was a 92 that many of you collectors are probably familiar with, so it really does not count as its so much newer.
There are always downsides to every car. I have yet to see the perfect one. The good thing is there are NO downsides to this car in ANY ASPECT of its condition. The paint is the best of the best. Again, I cannot stress how nice this is and I have seen all levels of these cars with low miles but all different age type damages, heat damage, cold damage, humidity damage, etc on "0" mile cars. This one is no excuse, and perfect. Its a total honest time capsule and just the anomaly I am writing about here! What are the downsides???? To start with, the car does not have an Astro Roof, it does not have factory wires (I do have a set though) it is not a DeElegance, it does not have leather (that's a major blessing actually). Most of all, it most certainly does not have a 6.0 Cadillac engine or a 5.7. Wrong year for those, but 84 and 85 are the good HT4100 years..... If it had all those other things, it might get a little more love from some, but its pretty darn close to just the perfect car as it is. It is what it is. It does have all the good Brougham options though and even Symphony sound! Its also what I would consider the best color of the year too in the Hatteras Blue. If someone wants to complain about the lacking stuff… All I have to say is; "Take the next 50 years and an unlimited budget and find a better one"……. I am that confident on this car. This IS as good as it gets. This car is a total anomaly that will satisfy the world's most sensitive and critical eye.
As mentioned I have had this car for a while and have not displayed it on my site on purpose. I am afraid it will sell. Many have been asking for a long time to see this car. Here it is! I am now ready to sell one and keep the other.
Click here for EXTREME HIGH RESOLUTION PHOTOS OF THIS CAR!!!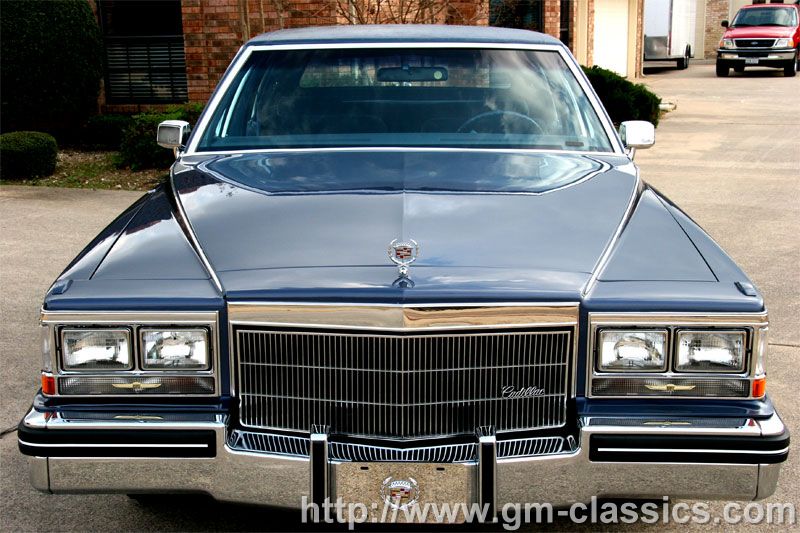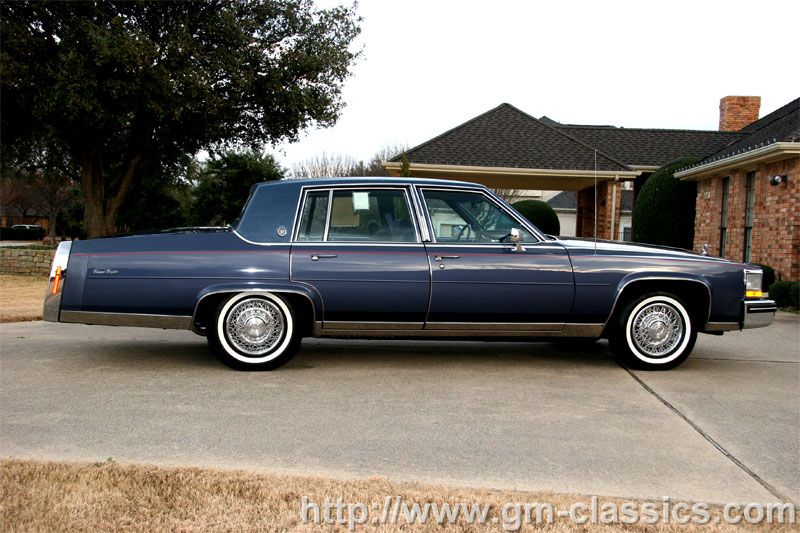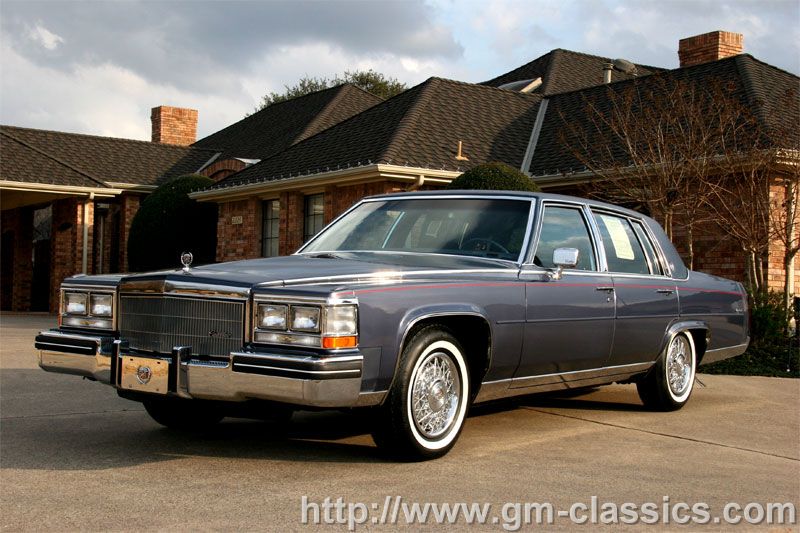 511.5 miles, note the trip odo has not been pressed either.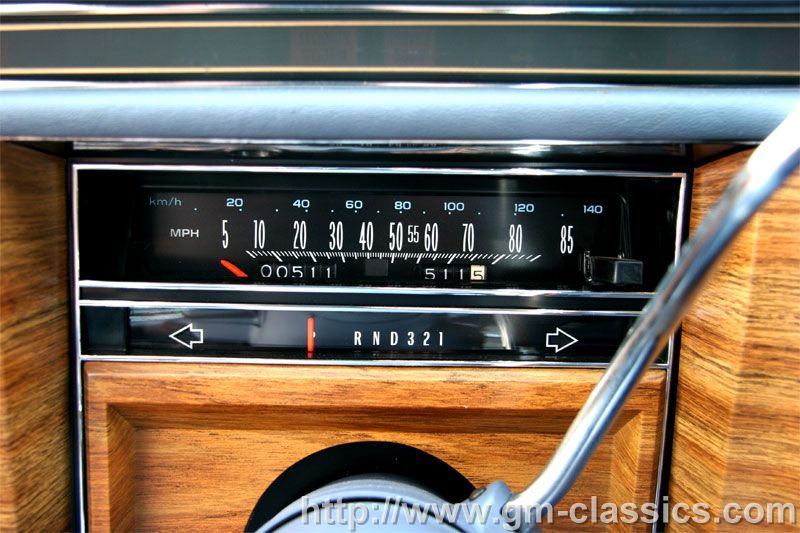 1984 Vintage plate. Not original to this car. It has never had a plate!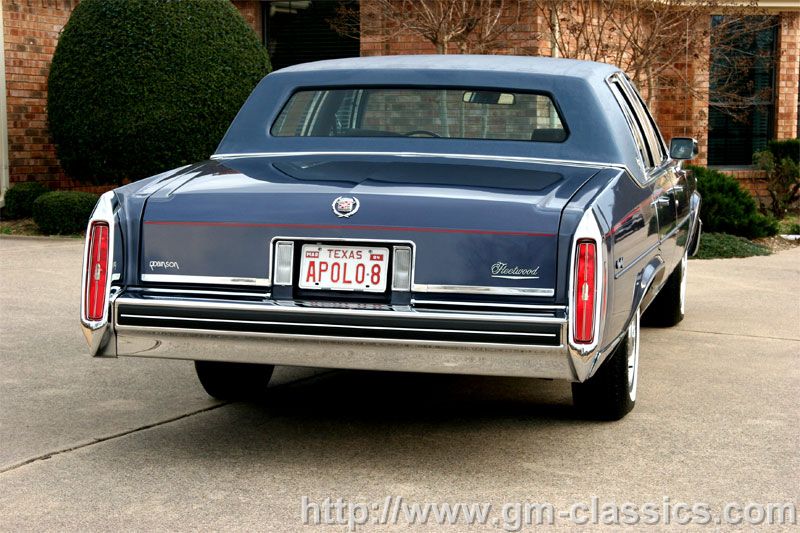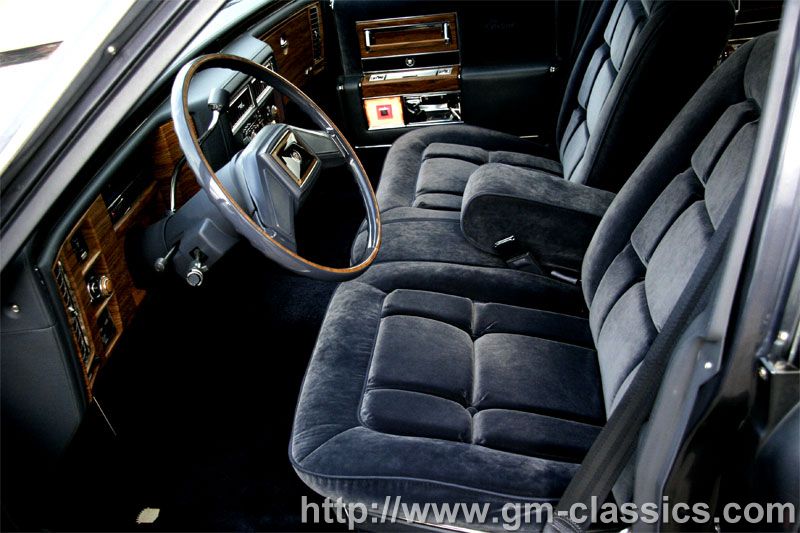 Who was the wise guy that painted the clouds in the hood:) See the Con Trail! This reflection should say it all.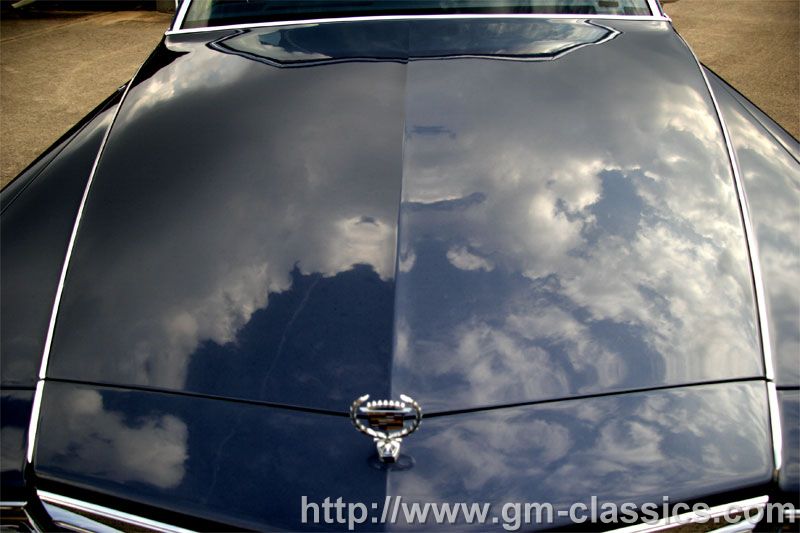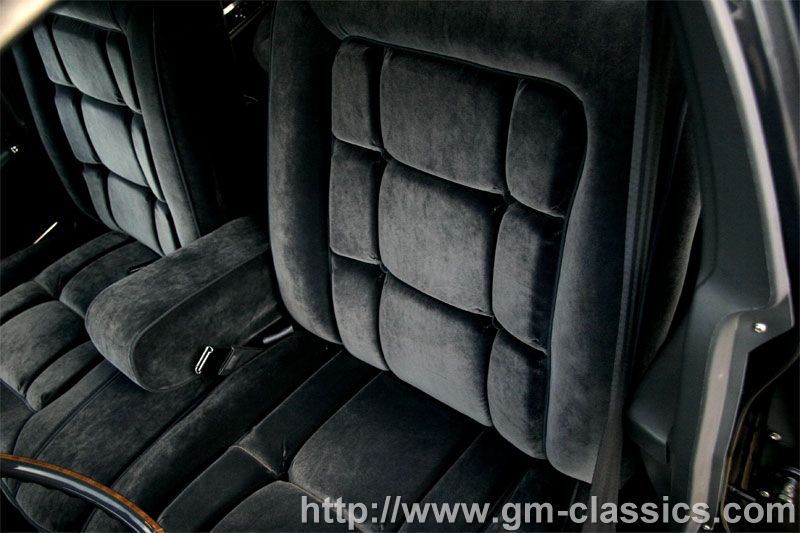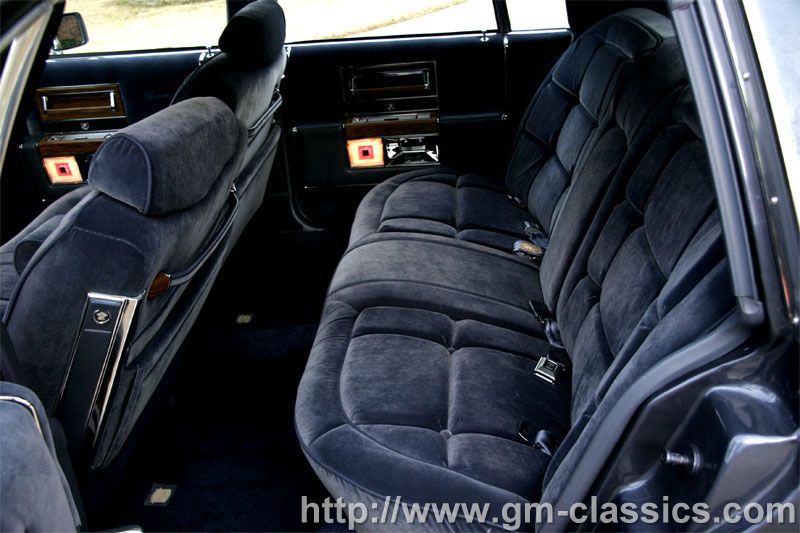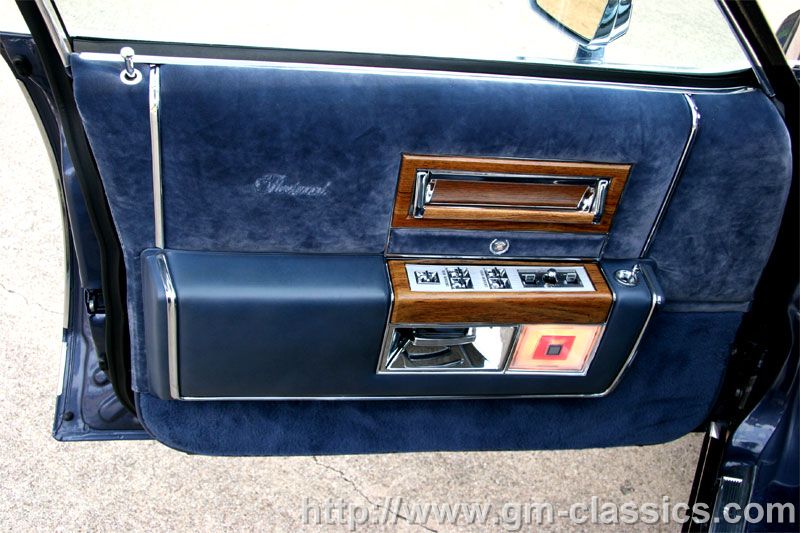 Perfect original Firestone 721's and Fleetwood Hub Caps. All flawless.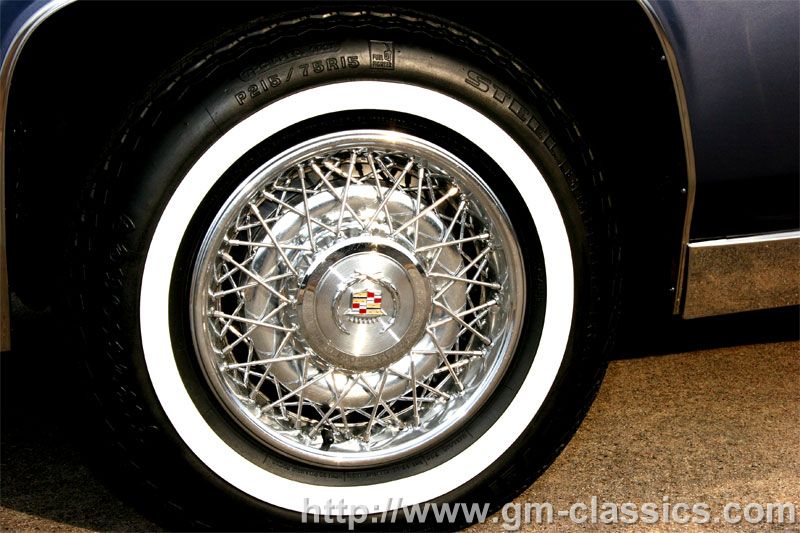 Dash plastic chrome is perfect. Hard to find on any mile Fleetwood. It of course smells new inside.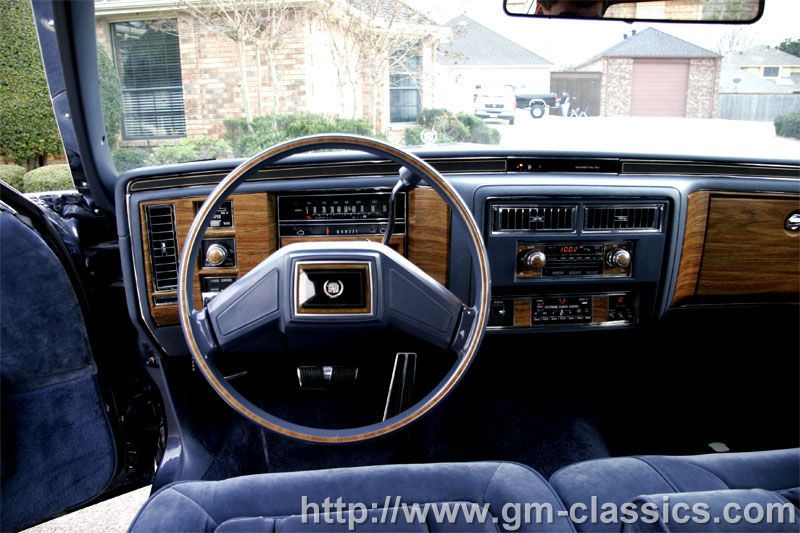 Engine Compartment is like it has never run. Its mind-boggling new and NOTHING has been touched except oil cap + batt.
Note the Coolant Bottle and Washer Bottle. Original and as new. Delco battery... Not original, but have that one!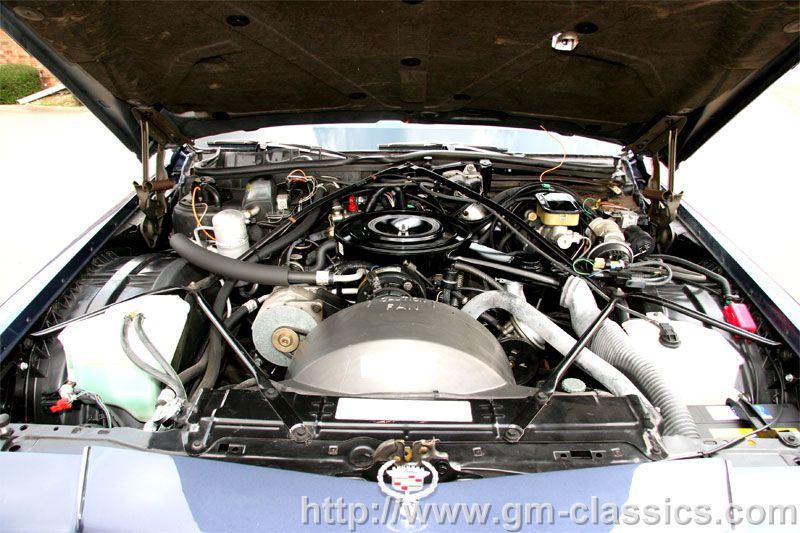 Not a mark.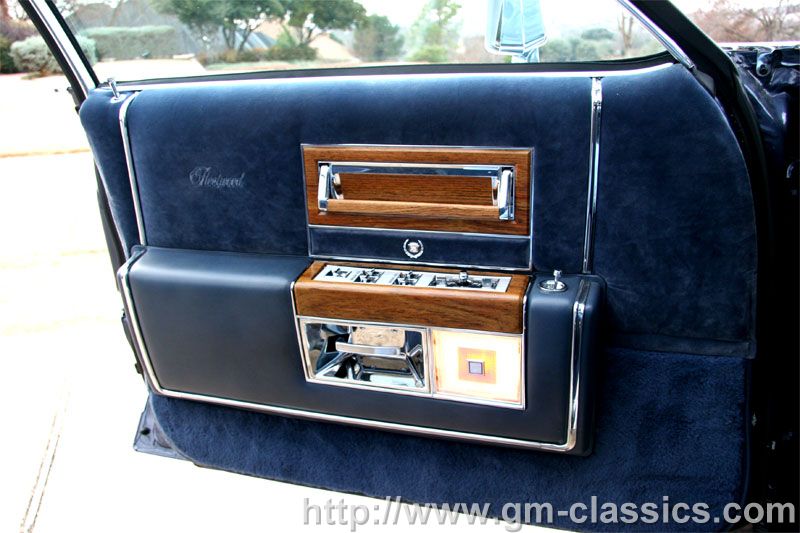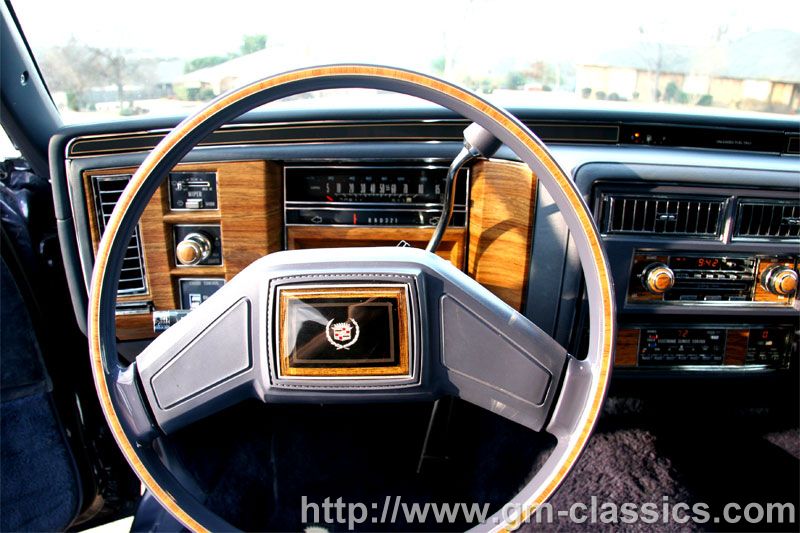 This shot below is a good depiction of this car as it looks on all panels.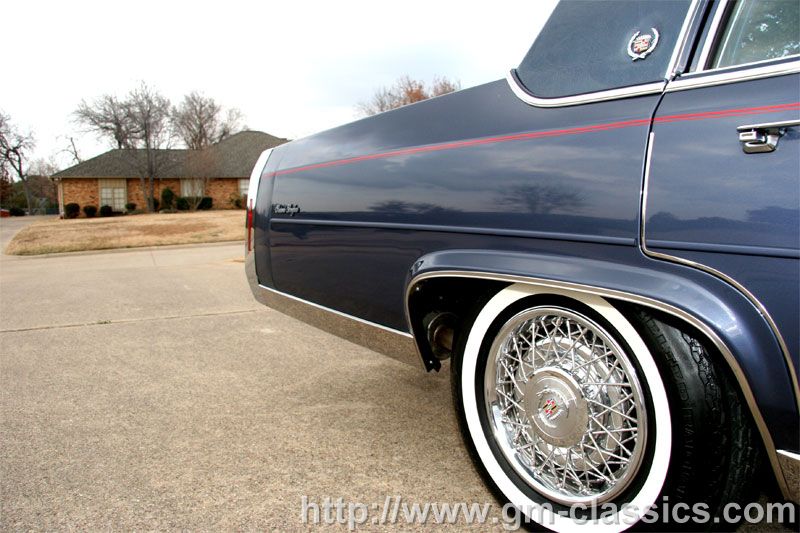 Yes the Antenna is perfect and the original one! Up and down it goes, straight as an arrow!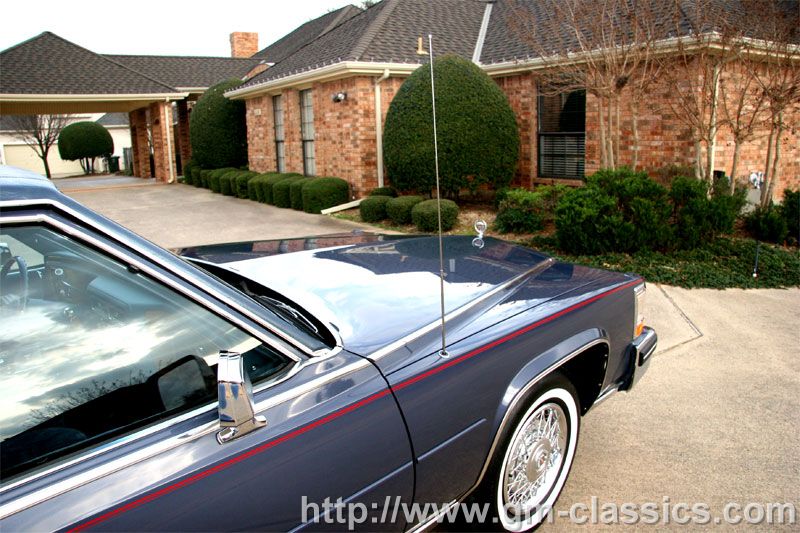 The white sheet is actually the dealers copy of the window sticker that was given to the owner!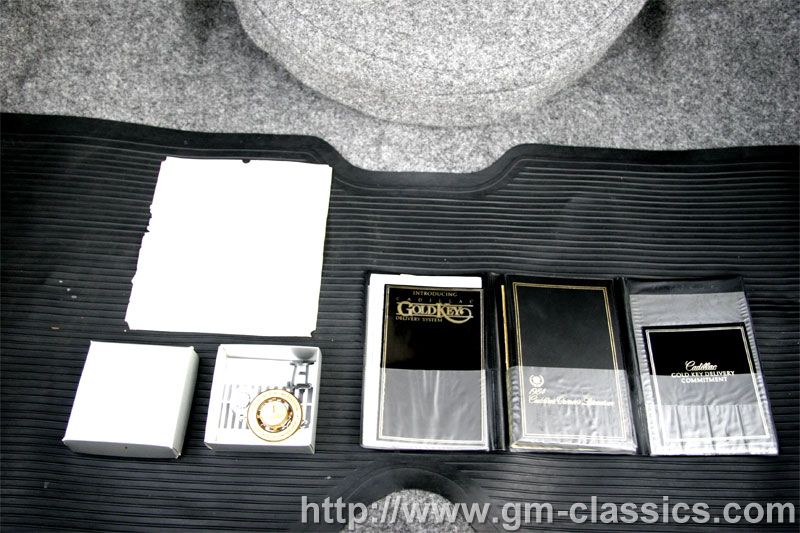 Dealers copy of window sticker. I have never seen one of this of this era. Original still stuck on window.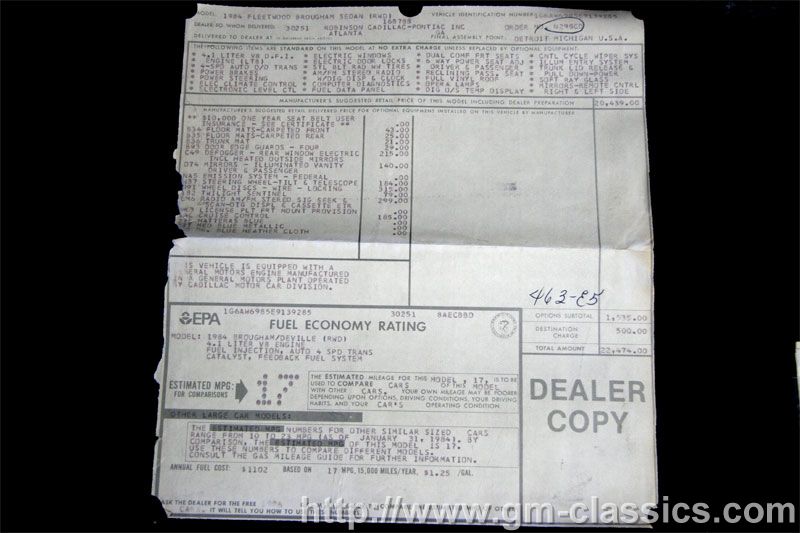 RPO Codes.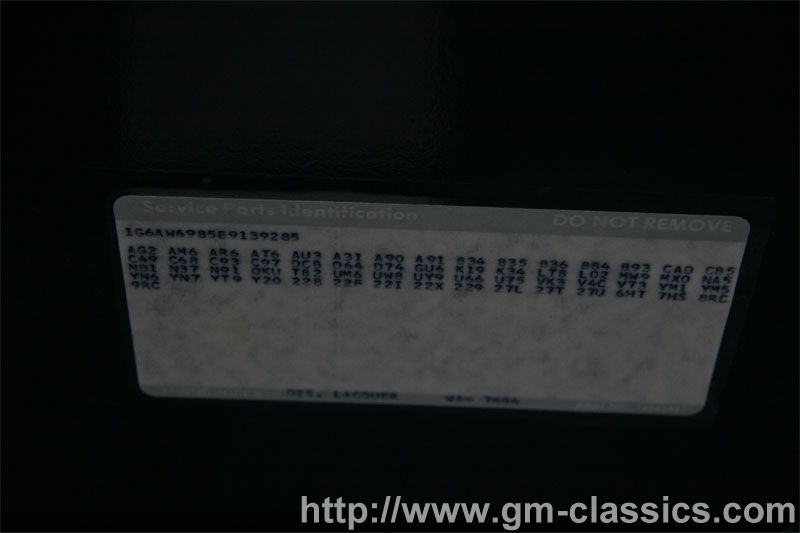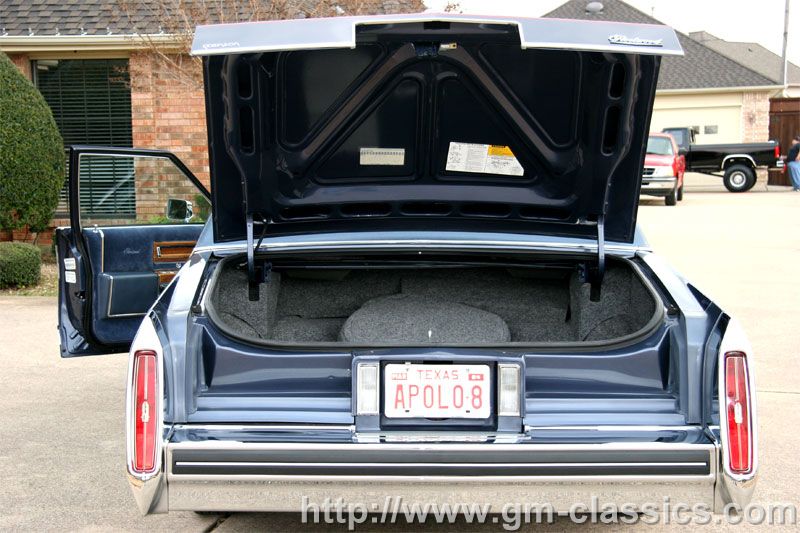 More hood clouds!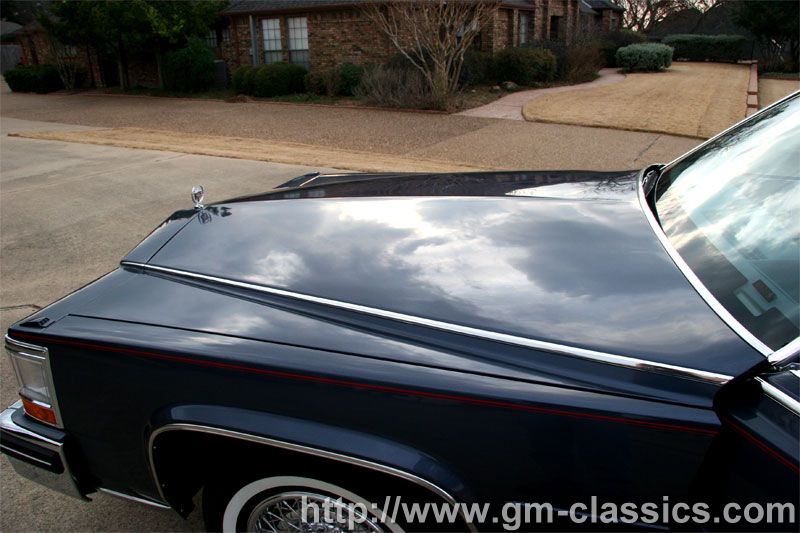 Original, untouched, virgin and not detailed undercarriage!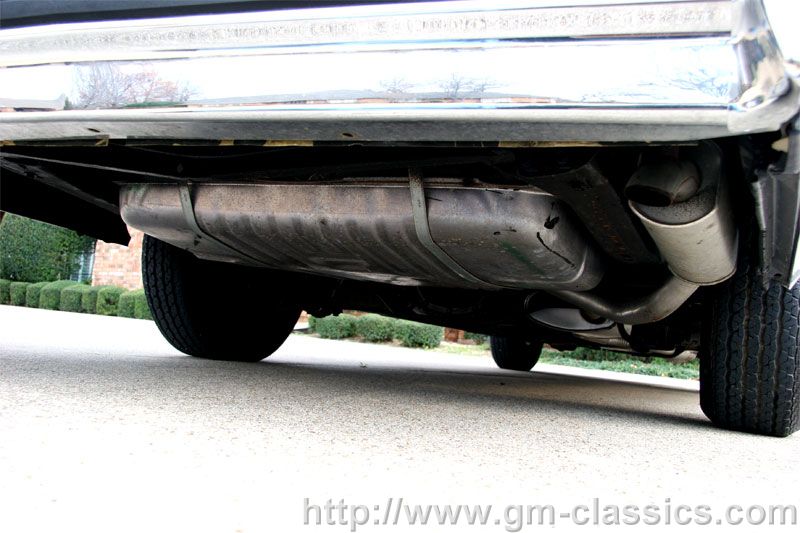 Perfect Resonator, gas tank, etc. No Undercoating or "can-o-rebuild" spray paint here. What you see is the factory.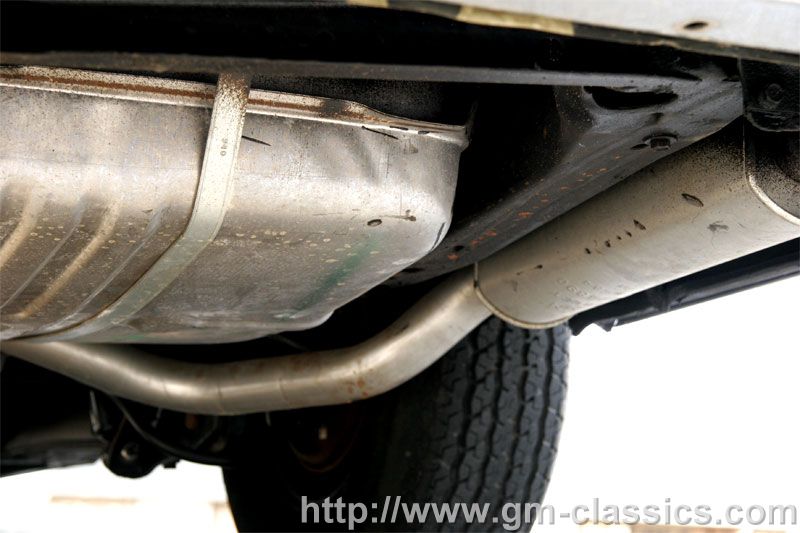 I wish every car could be like this!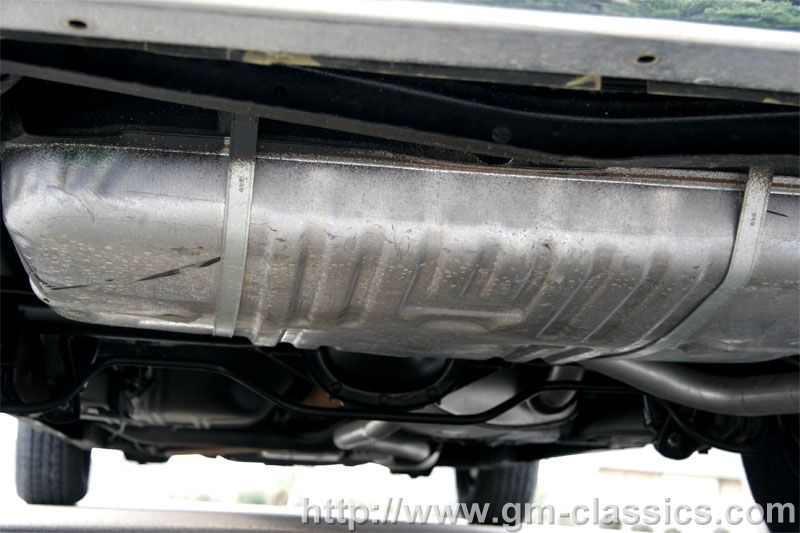 Perfect Hood Blanket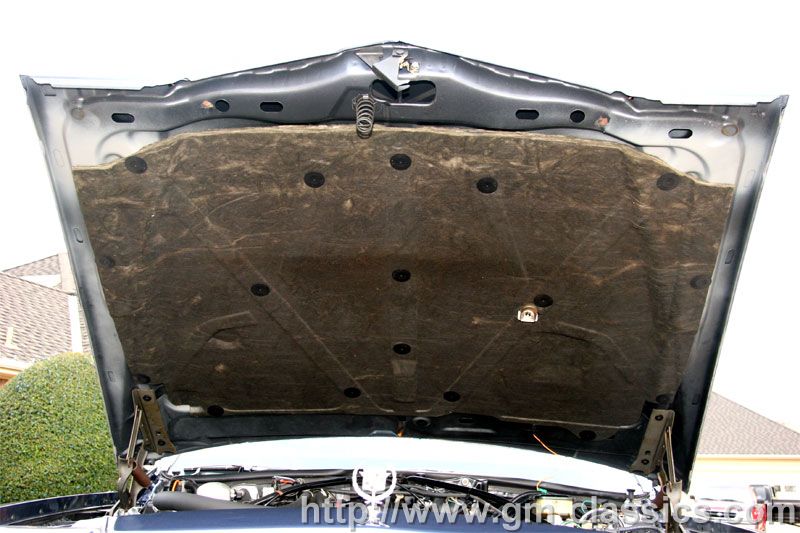 Best Original Exhaust I have ever seen after 24 years. Period!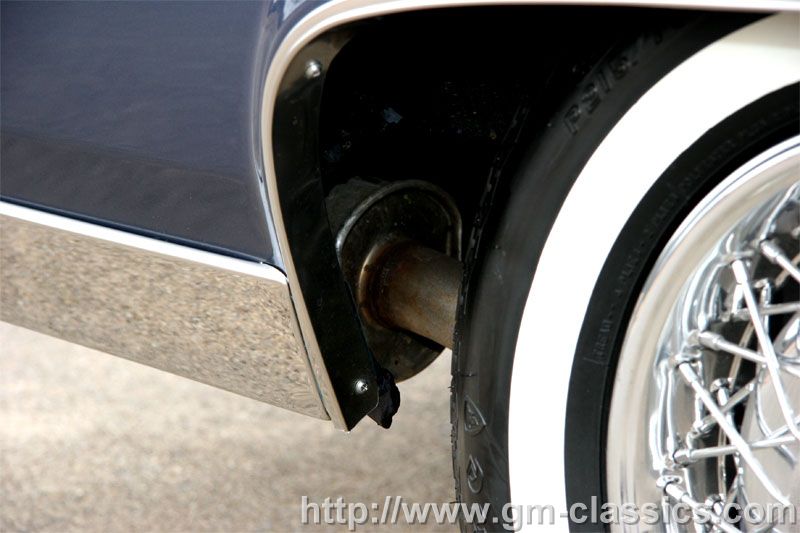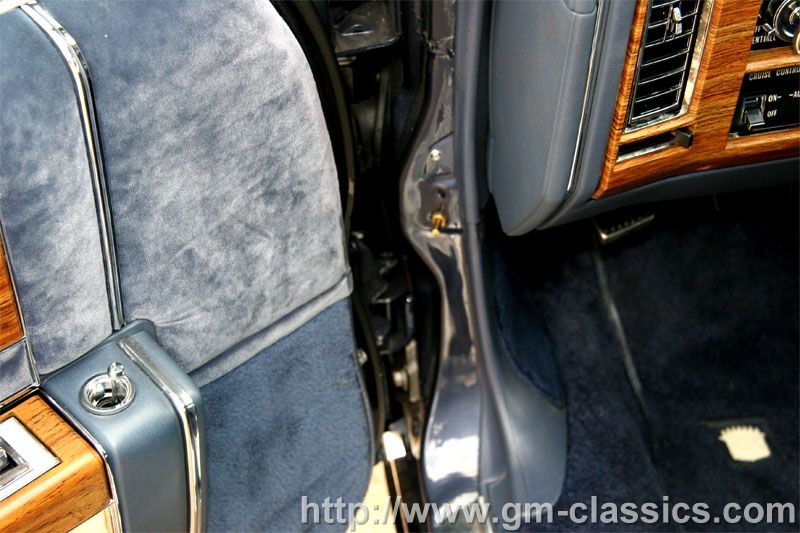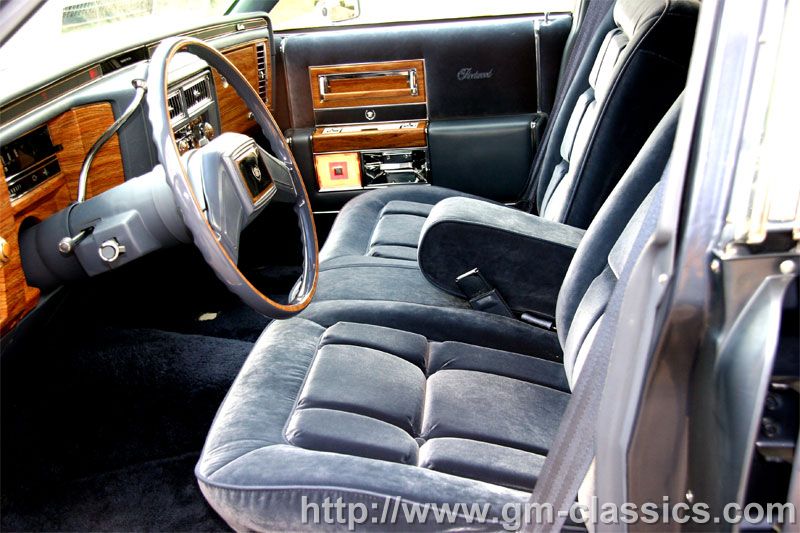 And of course as expected, the perfect headliner, so sags at all.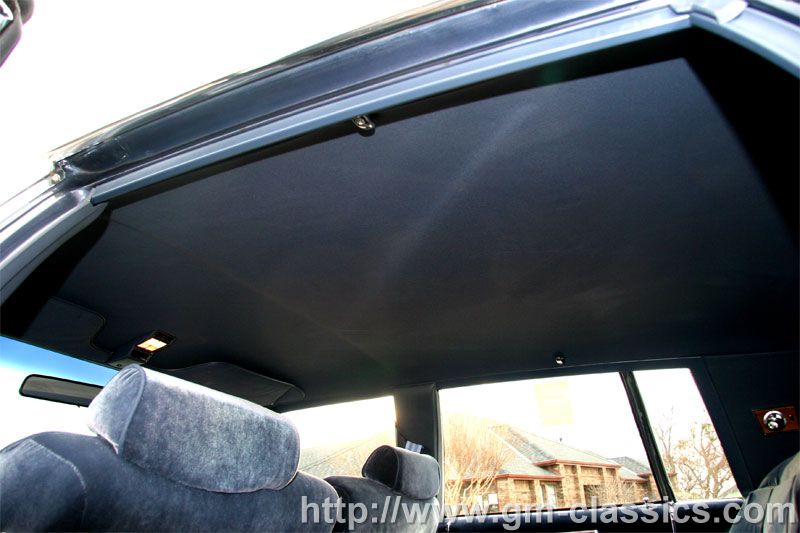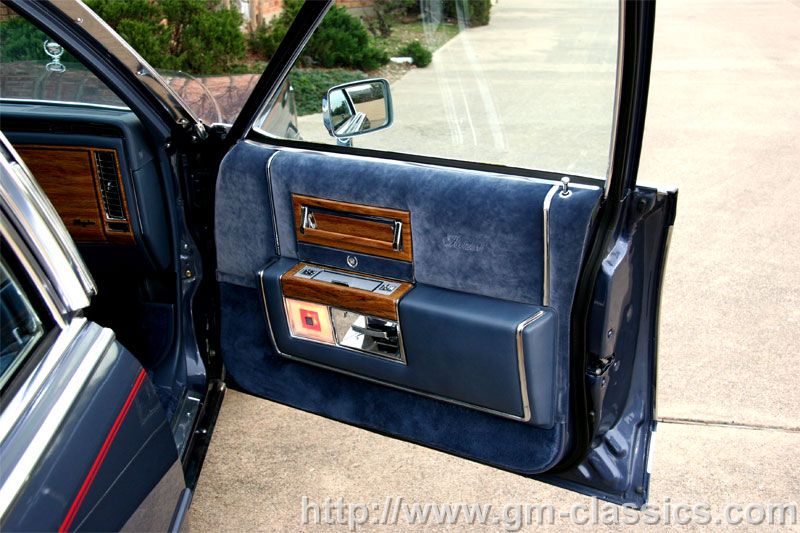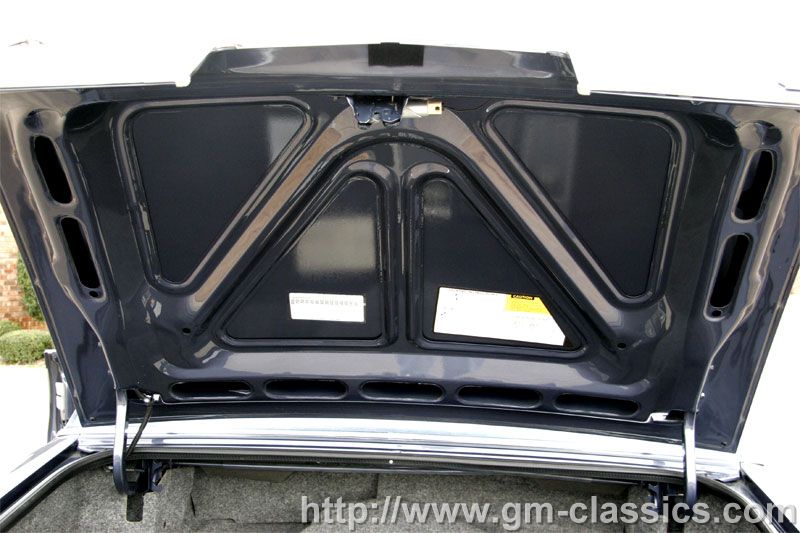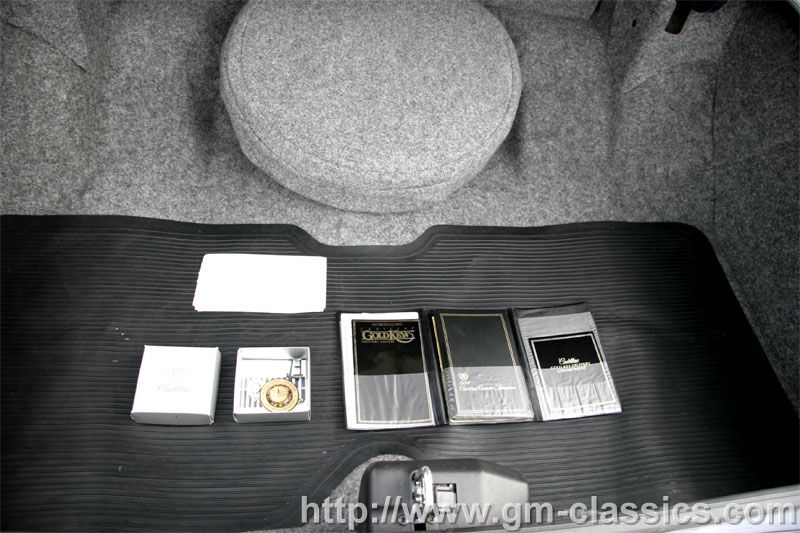 Note the Cadillac Owners Badge in Box. This one is "1"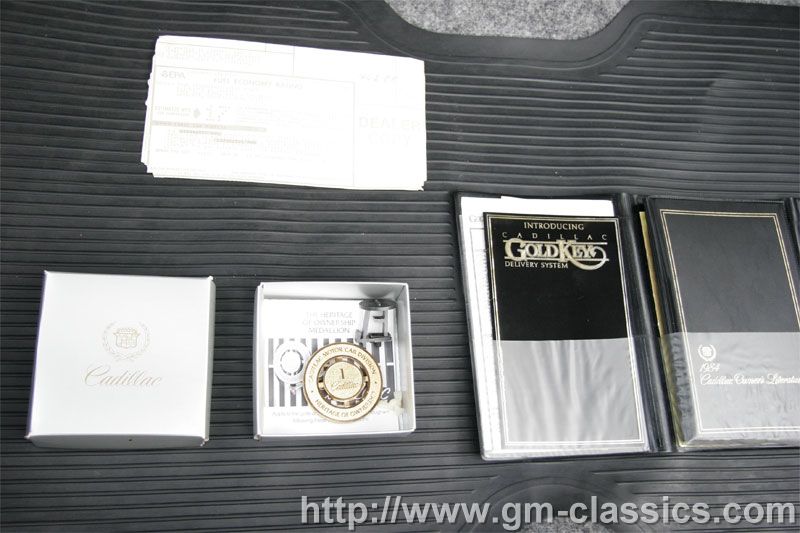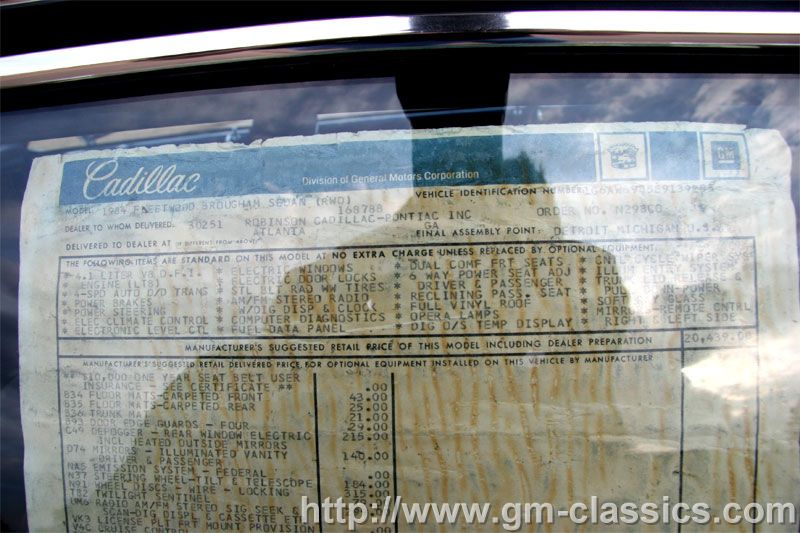 $22,474.00 Sticker Price in 1984.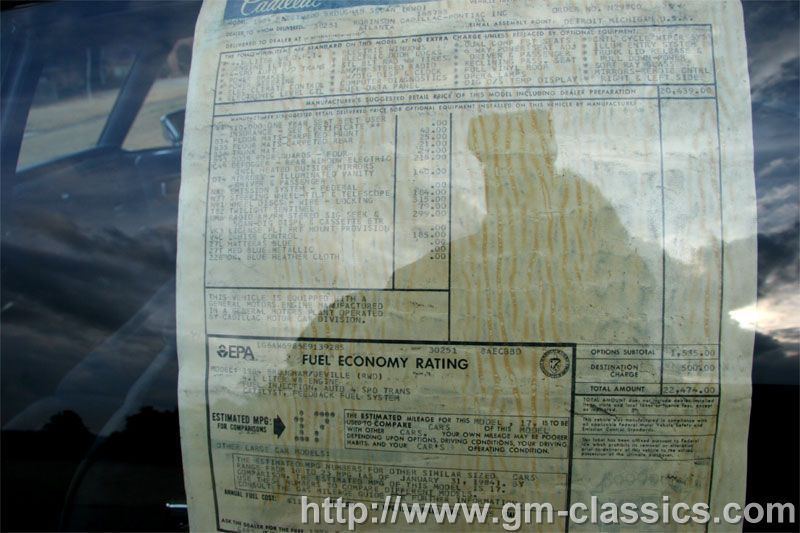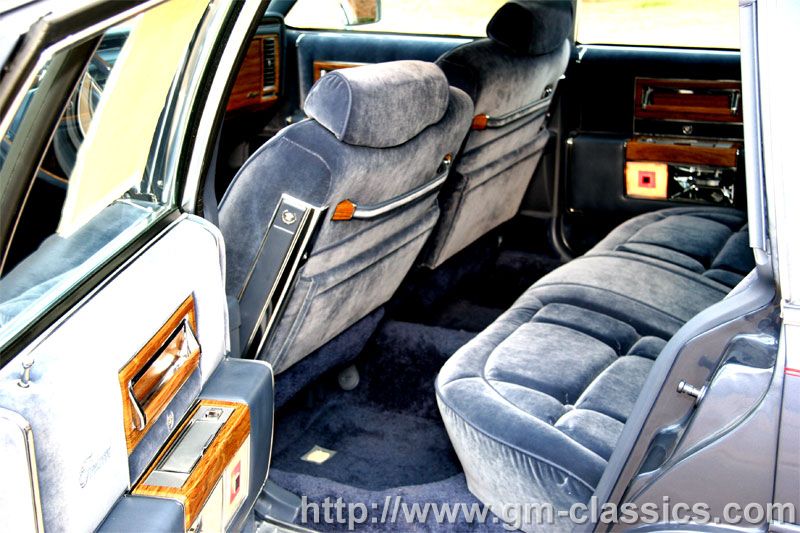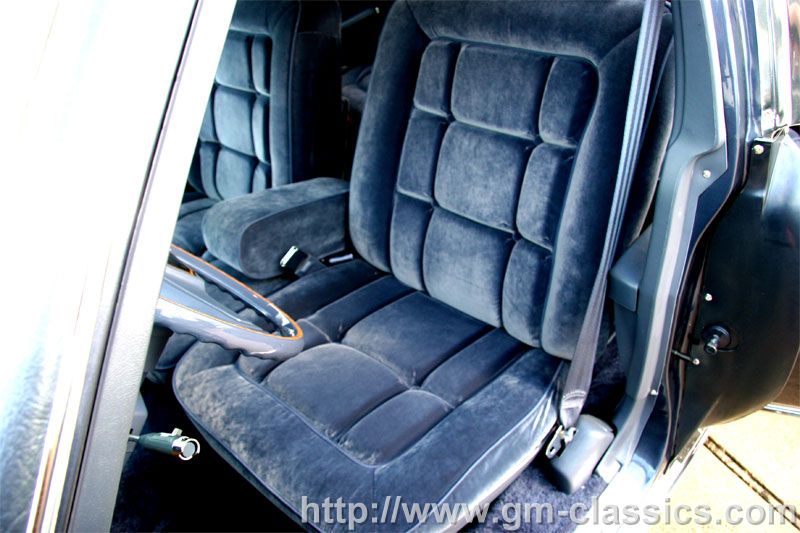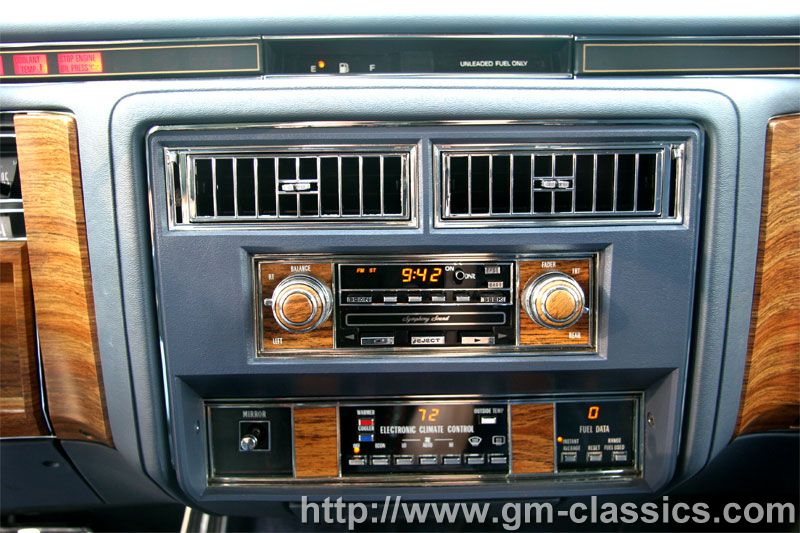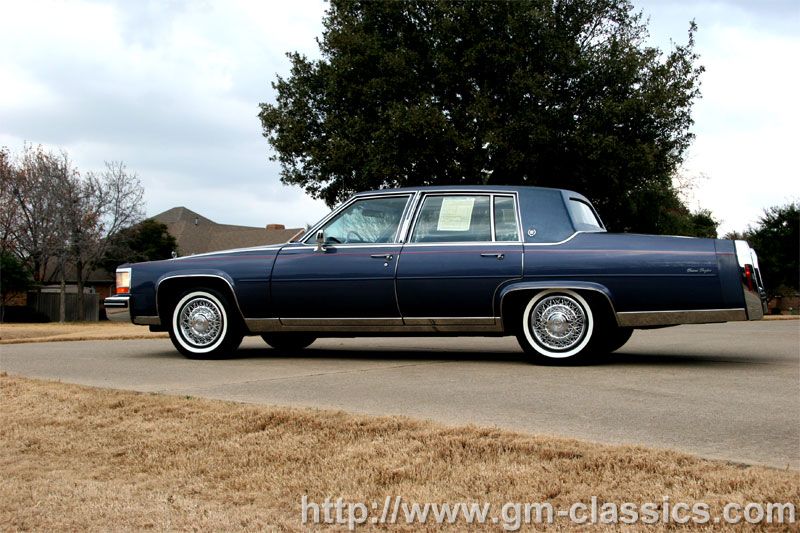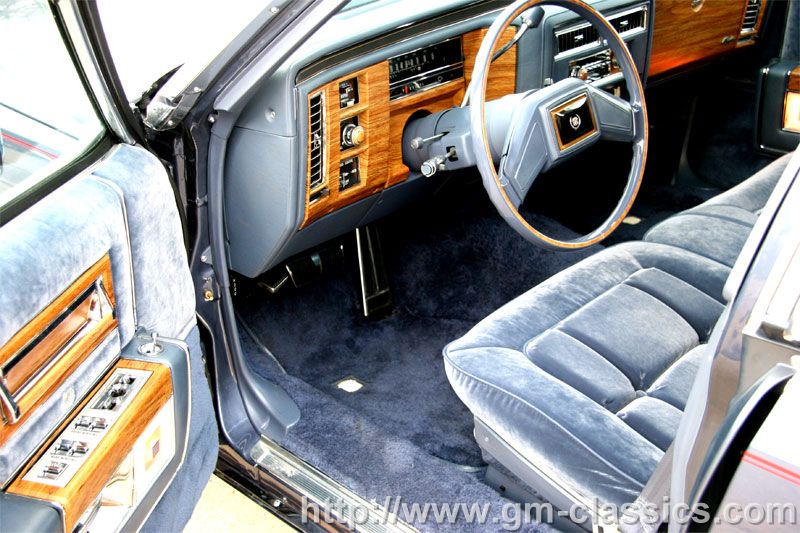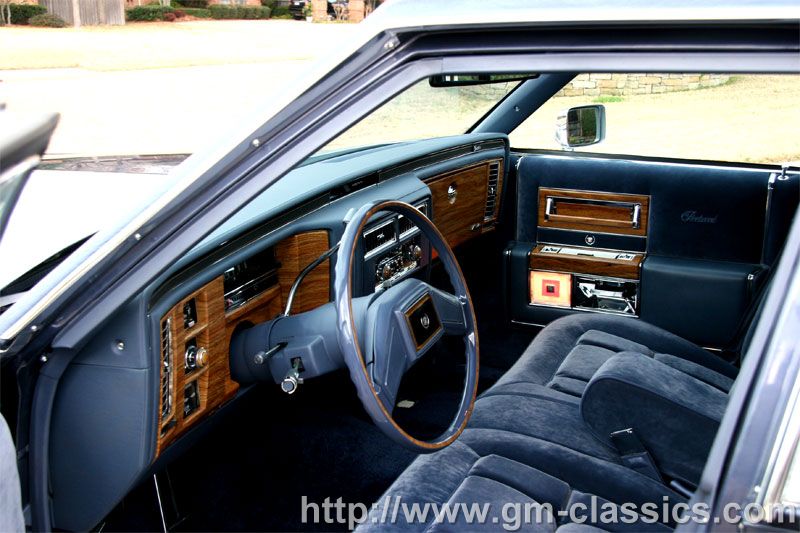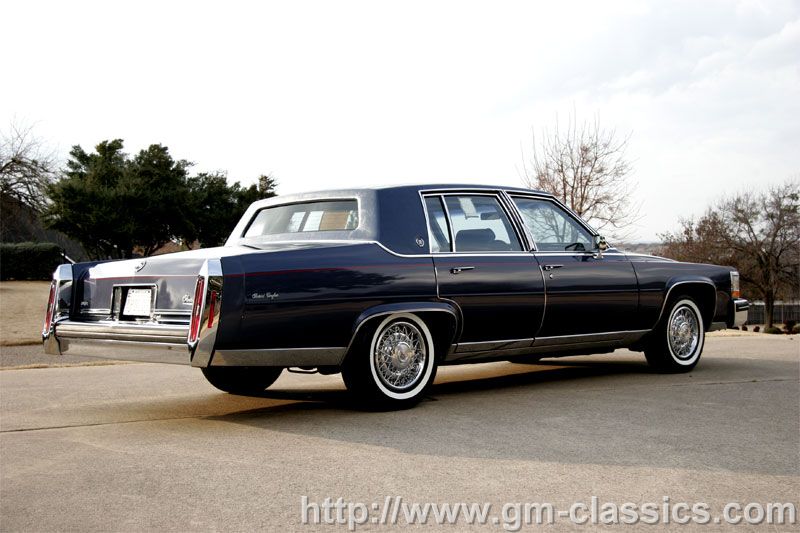 Click here for EXTREME HIGH RESOLUTION PHOTOS OF THIS CAR!!!
You can email me at Cadillacman@mcsmk8.com