1980 Cadillac Fleetwood Brougham DeElegance - Astro Roof
#1 Show Condition - 500 CID Engine
Matt Garrett - Dallas Texas - 214-878-3823
SOLD but Click Here for Current;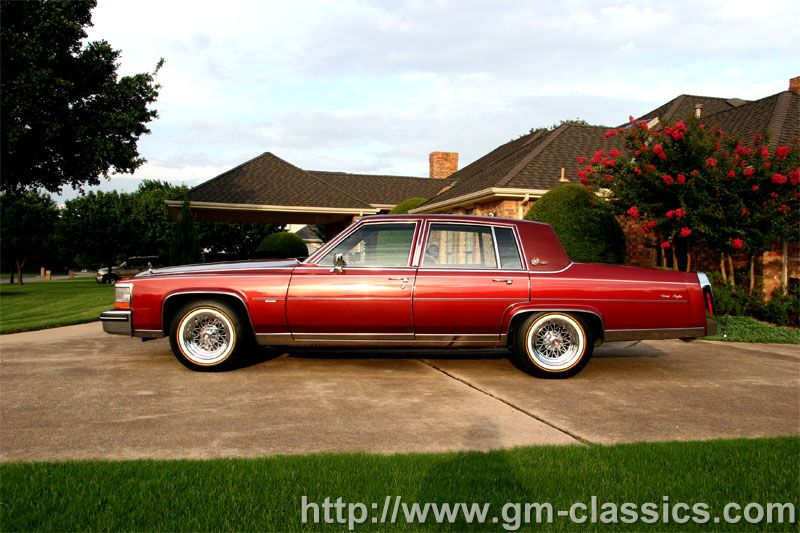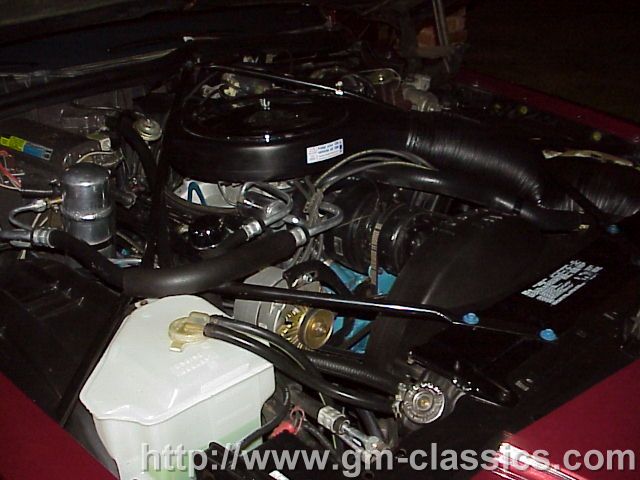 The 500CID power plant! Air Cleaner is a custom cold air unit made by AIS out of Canada. www.ramairbox.com It has a 6" duct.. Massive! but yet a somewhat orginal look to it. The rest of the equip is right as the factory made it. AC, Cruise, Gas Tank Evaporitive Controls and even dummied up AIR pump.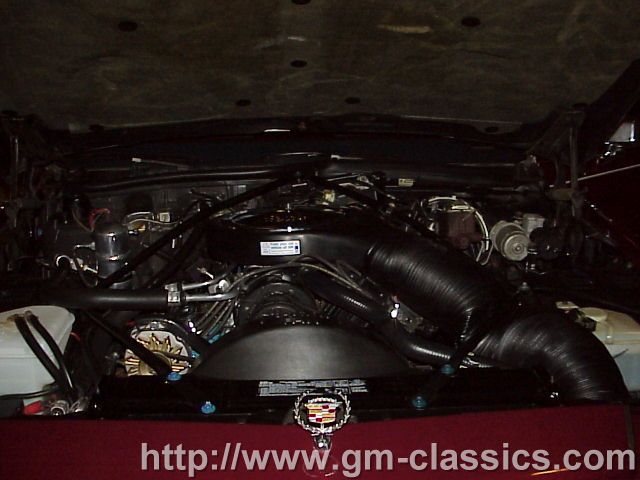 The 500CID Engine Again!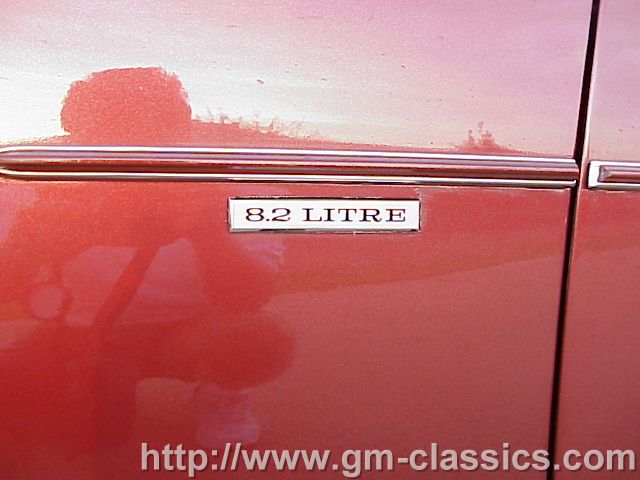 8.2 Litre.. Or Liter in our country... Put in the factory locations but emblem is from 70 eldo.. Got 4 on this car. 1 grille, 1 trunk, 2 sides.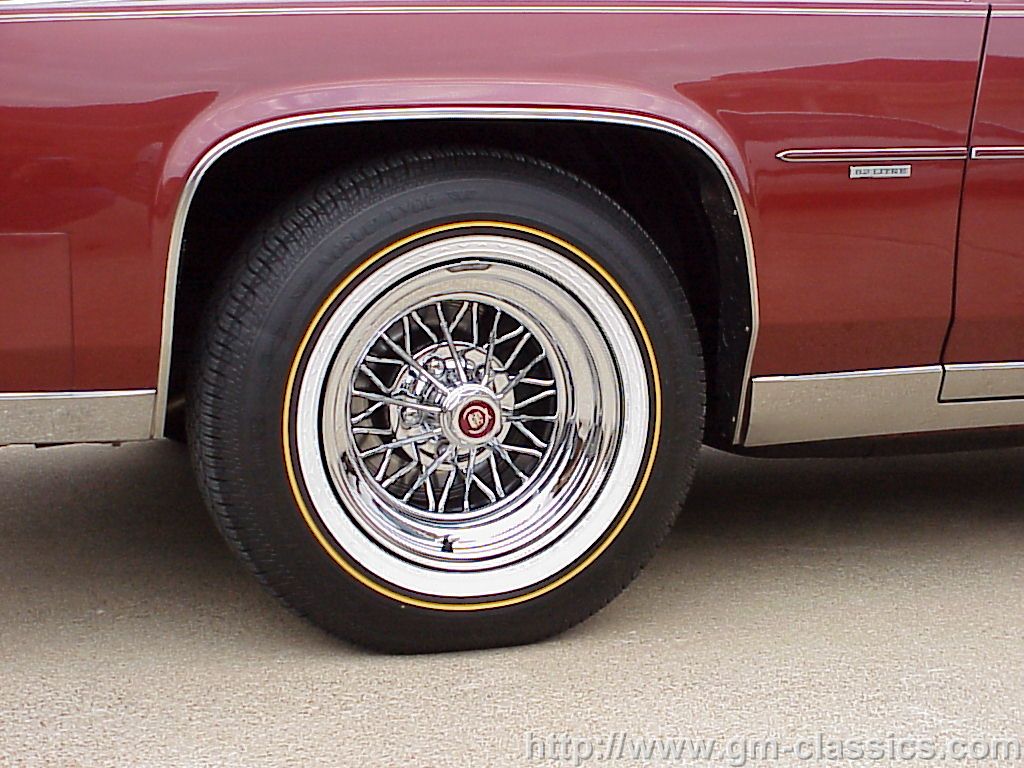 A shot of the Tyres... Or Tires in my book, and the wide 15x8 wheels. Sorry, no hydraulics on this car...
8.2 Litre Says it all to those who notice... Rare emblem from 70 Eldo!
8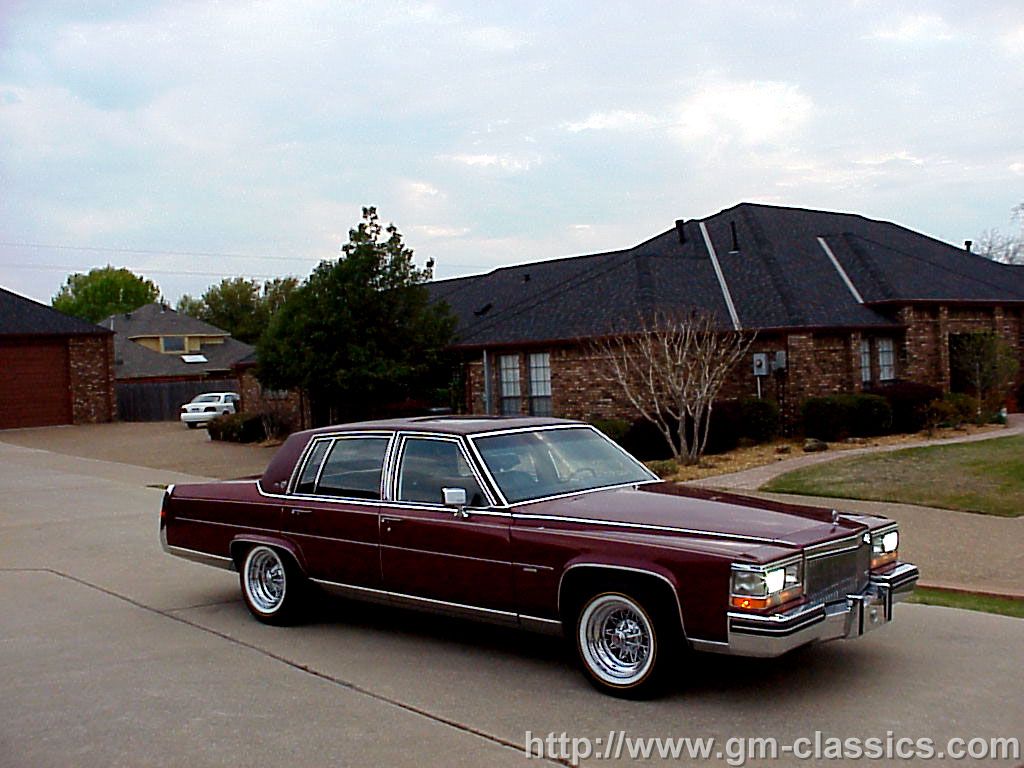 Side Shot.. See the RARE factory Astro Roof... The collectors just go nuts over these things... 1/2 the value of the car in actuality.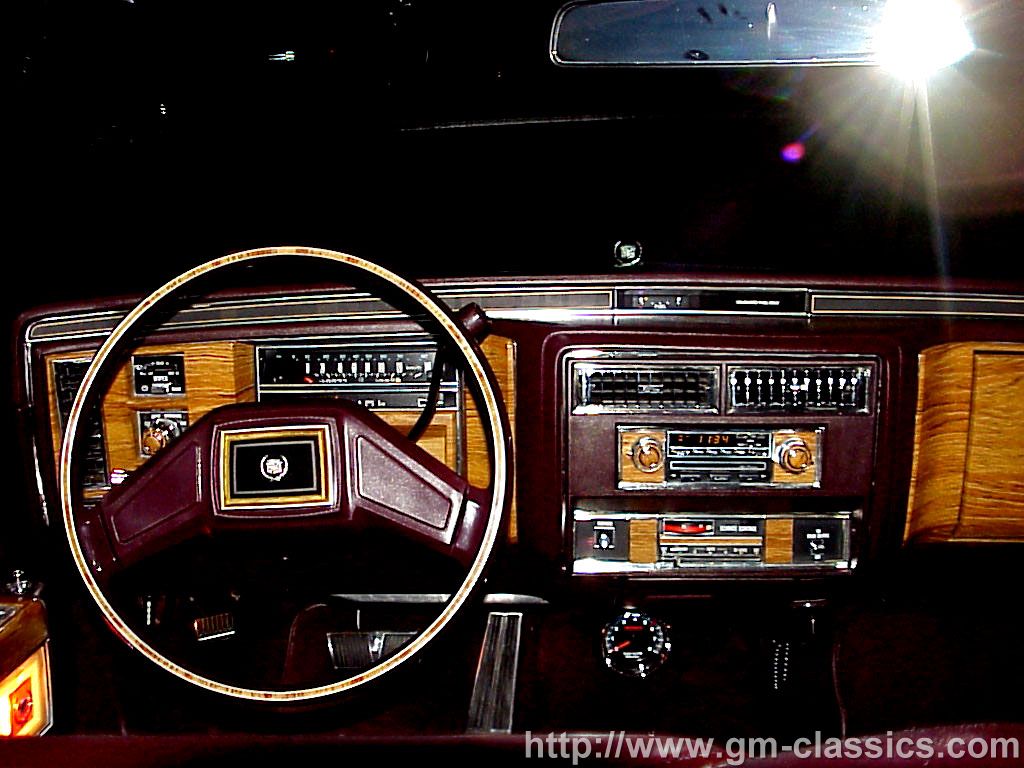 DeElegance Leather and incorrect year steering wheel center. I hate the 80 original! CB Too!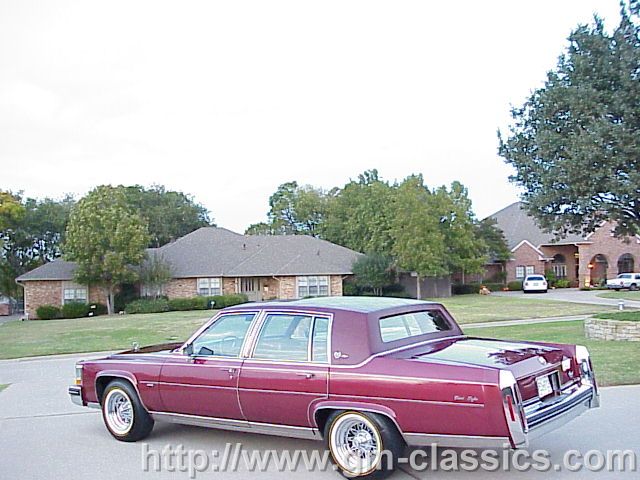 Side Shot.. Note the perfect factory original fillers! I give them a few more years before they become like the rest. You cant stop these things from falling apart even keeping the car where I do. Not looking forward to matching the paint for this to replace them.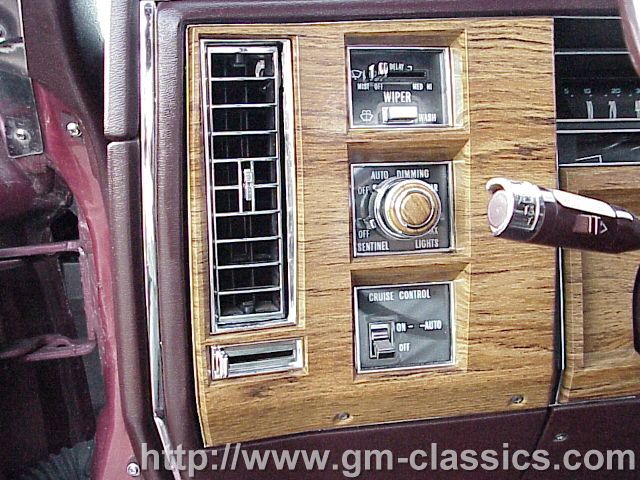 Yep.. Got it all.. The plastic-chrome is pretty amazing too. That stuff is like watercolor....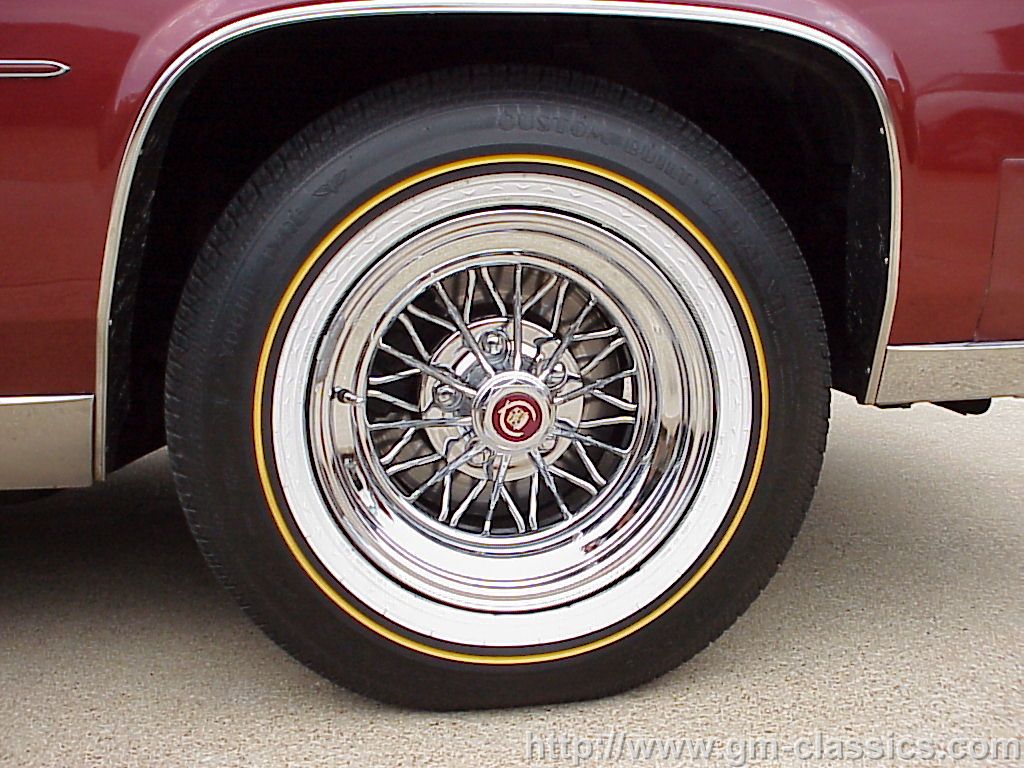 Massive Cragar 15x8 Star wire... Custom Center Cap Built by Me. Again the only wire wheel that will stand up to hot-rodding, thus the reason being on the car. Actually a very well built, but extremely heavy wheel. Closest to factory looking with strength I could get.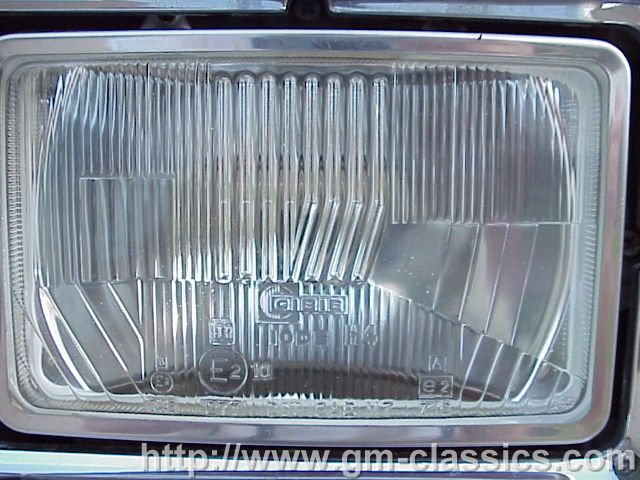 Good Lights too! Real HID's! Yes, that is right.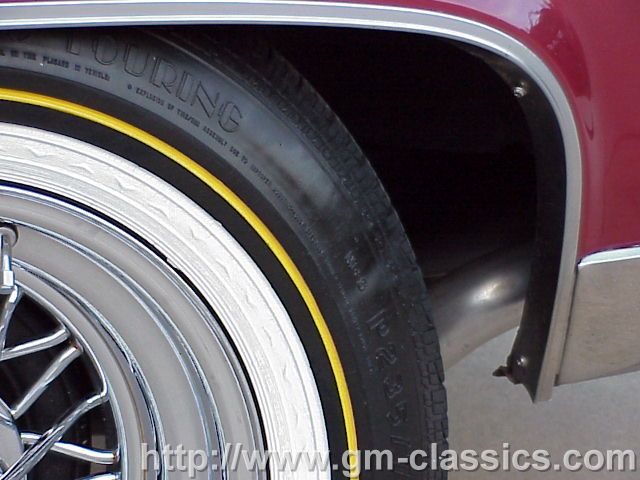 Note the quality of the exhaust. Has dual 3" with two magnaflow 18" mufflers and two magnaflow resonators. Copied the style of the 96 Brougham but with much larger.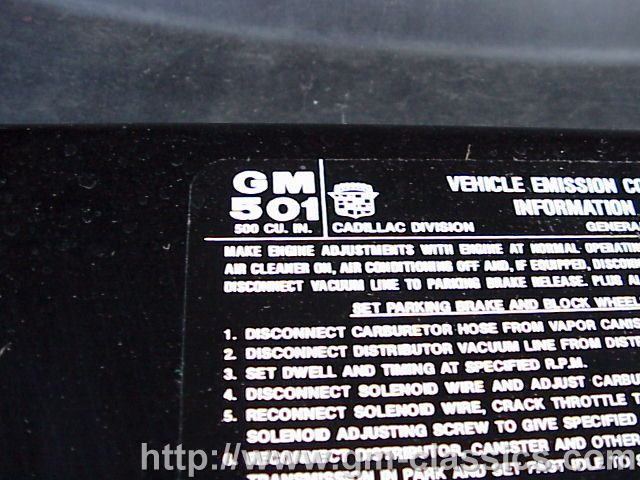 To top it off, an original GM 501 Emissions Sticker... Yes its all original! I swear!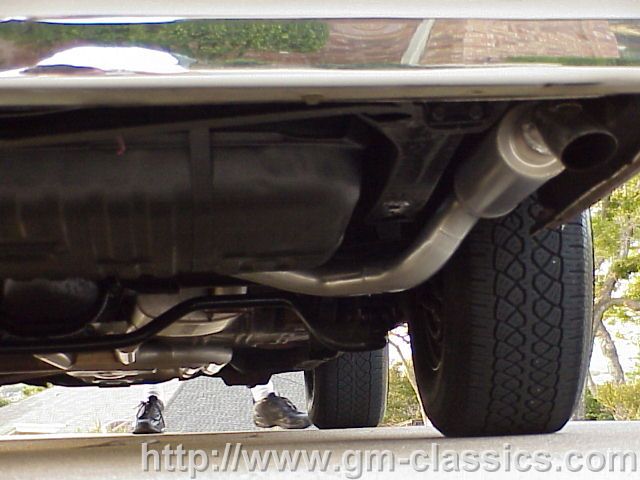 More Exhaust Shots! Joe is an Artist... If you are in Dallas, call this guy! Joes Muffler in Addisson! Also note the "Use Limited Slip Oil Only" tag on the diff. I did not even have to add it, but changed the gears... Its a factory limo posi!