1960 Cadillac Eldorado Biarritz Convertible
I know this is going to be confusing to some, but I have 2 of these Black 1960 Eldorados. This you will see with the top up, the other top down. The first car on my page is a 60 Eldorado, its the other car. Here it is;
1960 Eldorado Biarritz - Black/Black
Following that link will tell you everything you never wanted to know about a 60 Eldorado plus show you what might be the best example on top of being the most overdone 60 Eldorado on the planet. On this one I will just talk about the car;
This is a black/red example, frame on refresh in 2004. A 91K mile original car from and easy life in Palm Springs California. Both this and my other 60 are spectacular cars, but in terms of levels, the other is an upper #1 car, this is a lower #1 car. The value difference is about 2X when you are talking on those levels, although side by side you might not be able to tell a thing. In reality, this car tends to be a bit more striking because of the red interior. It has the curb and crowd appeal every time. Being that we are almost a level apart, this car can be consider a bit more of a driver than the other, although the term driver is a nasty word when we are talking about any 50 year old car that is still a show level car. The other 60 is a hard car to compare anything too so its not even fair from the start, but this car does pretty well in every aspect. Remember you can zoom in on any photo by clicking it. The photos of this car are a very good representation of what it is, and it is a jaw dropping example that is the envy of any car show participant that shows up when it does, and on the road, people get out at intersections with their phones and cameras taking pictures of it. It is expected as the 60 Eldorado is one of the most beautiful cars ever created, and this example does a pretty good job of representation.
This is also a whole lot simpler car than the other 60 I have. This one is Non Air and No Cruise. Both of those options make up a lot of mechanical differences in these years, this being a ton easier to deal with, not to mention more reliable because of that. This is an original Q-Code Tri power Eldorado, all #s match. This car is not on air ride, but on springs now. A huge plus there too.
As you see the car, it is as striking of example as ever represented the model. Certainly there are better ones, I have one, you may even have one, but this car is a hard act to improve on, and it will complete the near perfect package of a 60 Eldorado Biarritz as well as any example ever has. Plus the color combination is not exactly too bad either. Paint and body are show car level, nothing held back on that. Straight as these cars can be down the body lines, and certainly much straighter now than the day the car was made 50 years ago. It is a long sleek and straight machine. Interior is excellent, redone in exact original leather and retaining everything else original except leather and carpet. However these are as correct as offered. The top is a correct example too having the proper rear window and lower strip on it. Chrome and Eldorado trim is the best of the best too. All shiny, straight and as good as could have been asked for on any example. ITS ORIGINAL. That should tell you a little bit right there. Again, body has never been off of the frame, and I consider that a huge plus on the integrity of a car. This one never needed it as it is a rust free CA car.
Drivetrane is excellent. The 390 6 BBL is all original with some refreshing over its life. Runs excellent plus all 3 carbs work as designed generating 345HP. The Hydramatic is great with the 4 speed/passing gear offering a dead stop grunt that only these cars had. The (3.31) Differential is correct and original.
Options on this car are pretty standard as with all Eldorados. The Eldorado has all power windows, power locks and power vent windows and power seats. All working excellent including the temperamental rear windows! Power top and seat too, of course working. Original signal seeking radio working. Autronic eye option, a bit flakey, but working as good as can be expected. Power antenna is original too, working. The most interesting find on this car is the front glass is original, if not original its at least one that was put in very early in the cars life. The markings are on it. My other 60 does not have that. Vacuum operated trunk release and door locks working well too! Trunk pull down too.
Wheels and tires are the nice Kelsey Hayes wheels and the tires are actually Bias Ply on this car. The wheel/tire is a striking part of this car's breathtaking package and nice stance. Of course thin steel wheels and hub caps can be put on it too if that is what someone wants. Exhaust system is nice stainless steel and correct with mufflers and resonators. This car is also using many of the original tire carcass hangers to mount it... if that tells you anything.
As a whole, this is a turn key 60 Eldorado that will drop jaws anywhere and get top marks at any venue. As you can imagine, this one is confused to my other one all the time, most people cannot tell the difference in condition at all, some people thought I put a red interior in the other..... As a whole, it is not as far off as you think. This is a car that has been kept pretty nice all its life and has had a high quality cosmetic restoration on a nice example car. Not a basket case that was brought back to life as so many are.
Being that this car is really redundant for me, and I do not think anyone on the planet is prepared to pay what I would sell my other 60 for, this is a car that I will be selling sometime in the near future. I know you are saying, "rough to be you", but this is a hard car to make the choice to ax, as if I want another black/red Eldorado this nice again, its going to cost me more money in the future, and the chances of getting one like this again without having to do a mulit-year restoration on it, is probably very low. I may even consider trades on similar value and condition vintage cars of this era to diversify from the duplication I have here. 66/67 Big Block Corvette, the world's best #1 high optioned 65-72 GTO Convertible, a similar condition 57 Eldorado Biarritz, a true original low mile #1 condition 72 Hurst Olds Pace Convertible or other real and known W30 #1 convertibles, even a combination of other interesting substantial investment cars may be considered. Please email if you have something and are thinking about diversifying yourself, just do not offer me a restoration project! I have too many cars to do that anymore.
Look for more photos of the car to be added to this page too.
CLICK ANY PHOTO FOR AN EXTREME BLOW UP!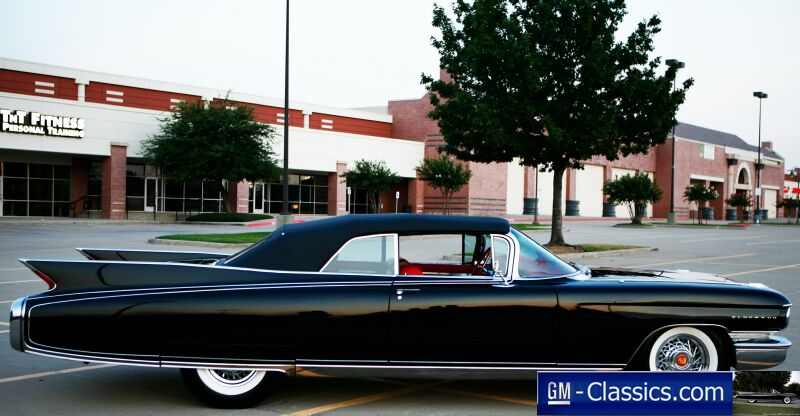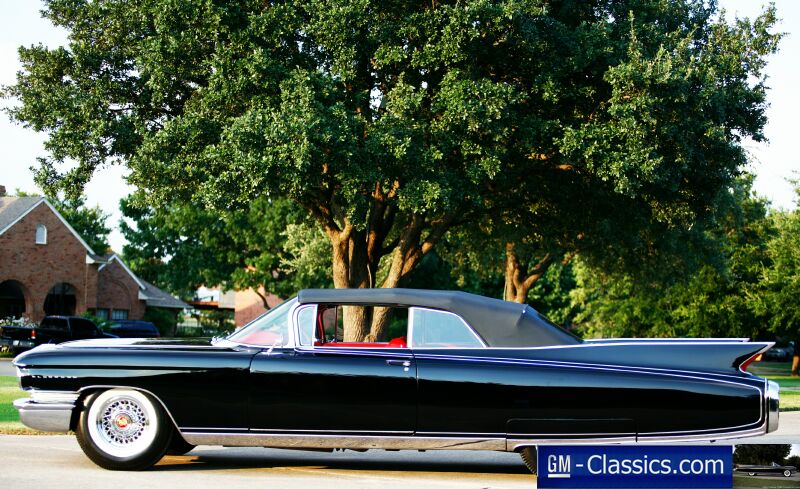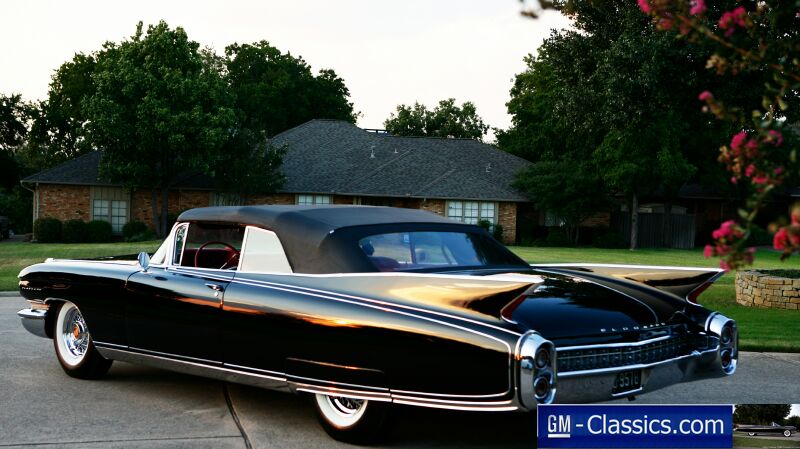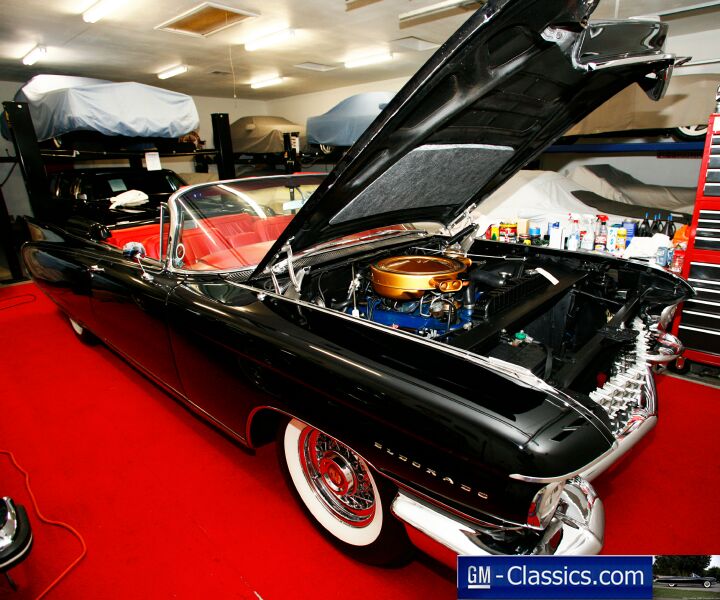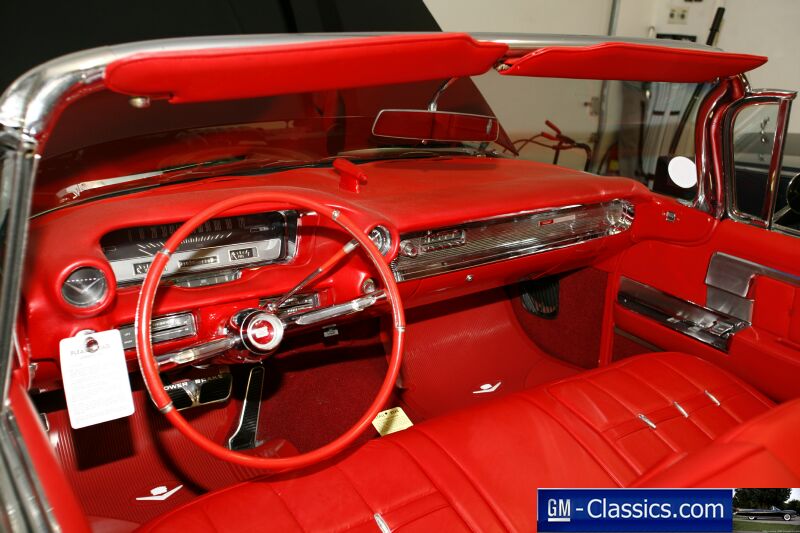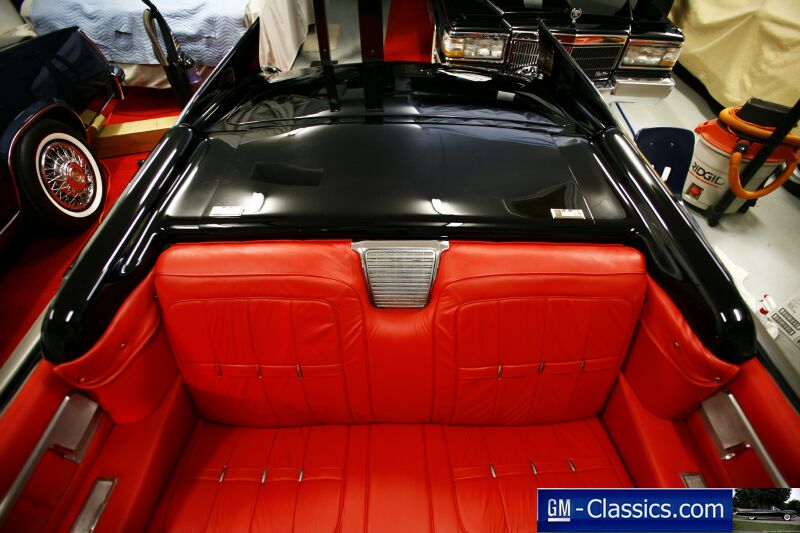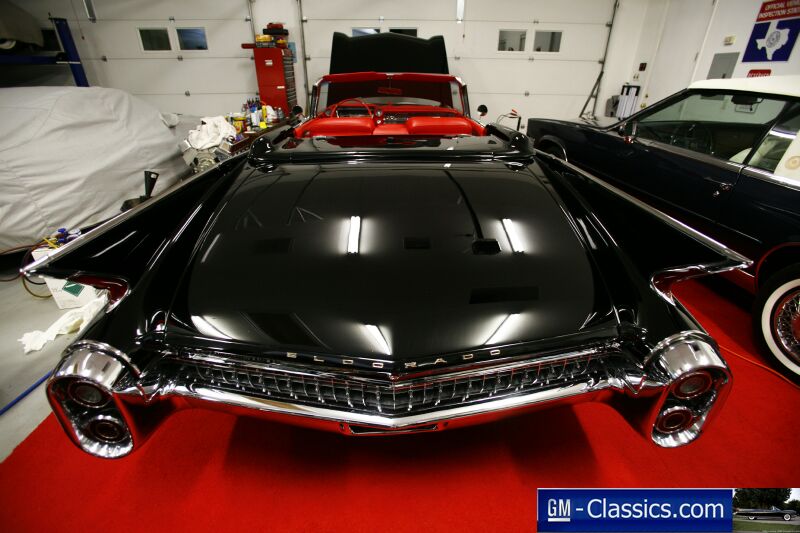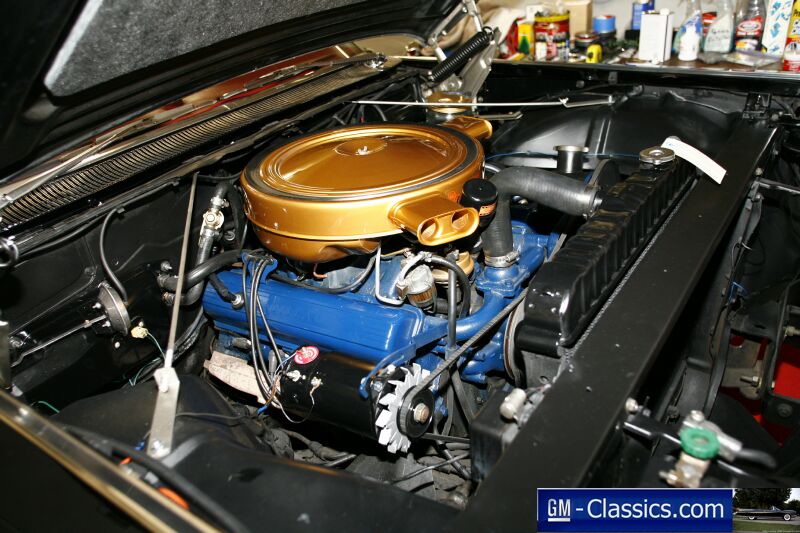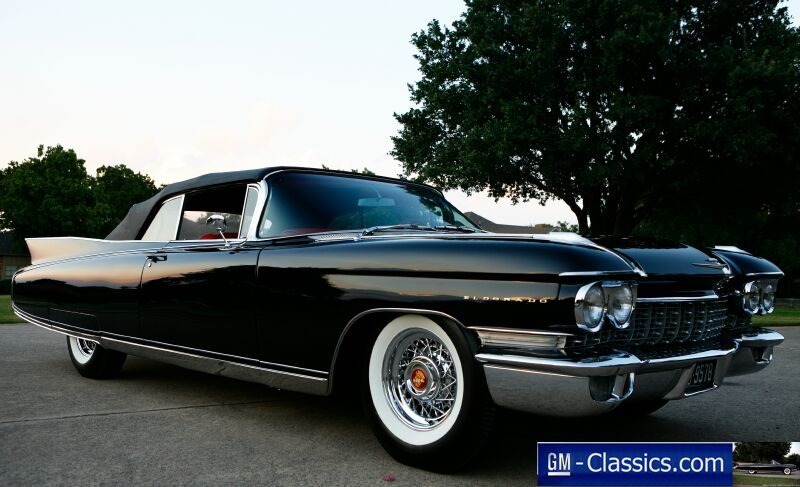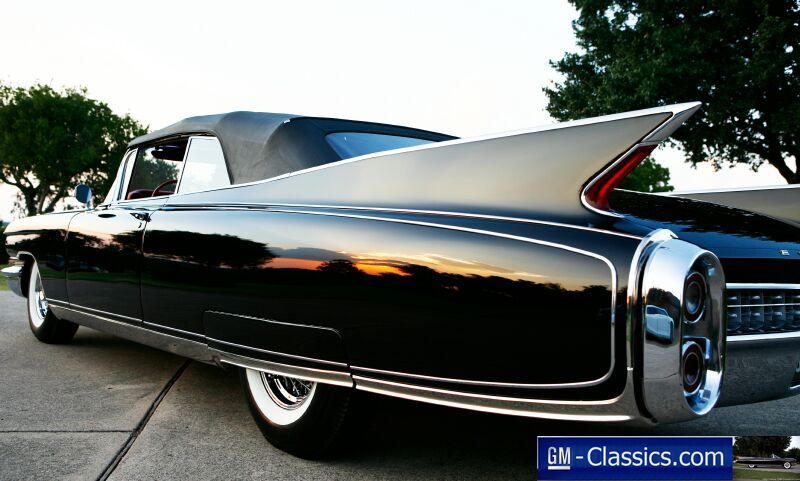 Striking Body lines, paint quality better than car was ever new. Body straighter too.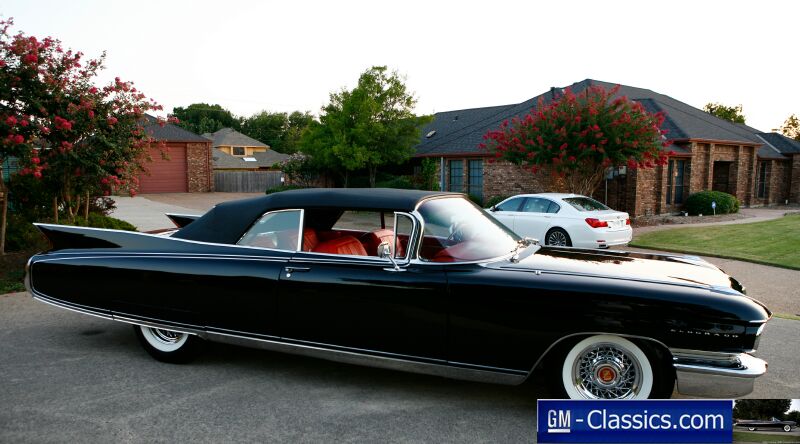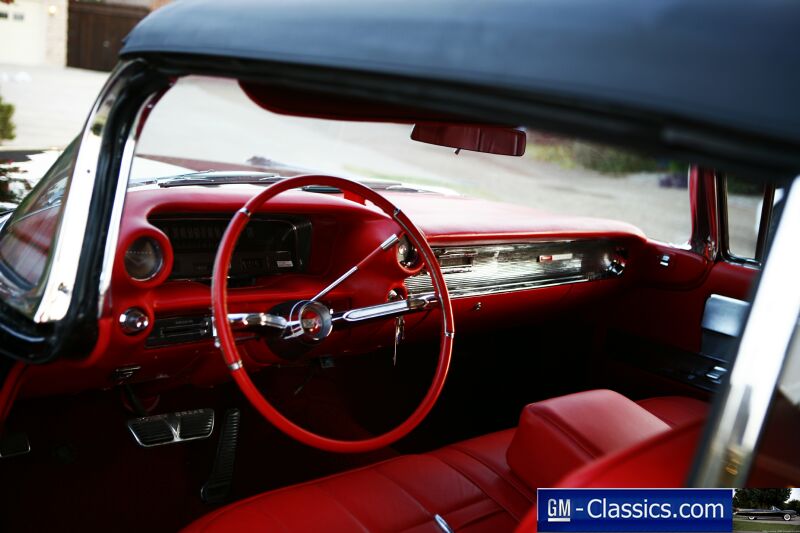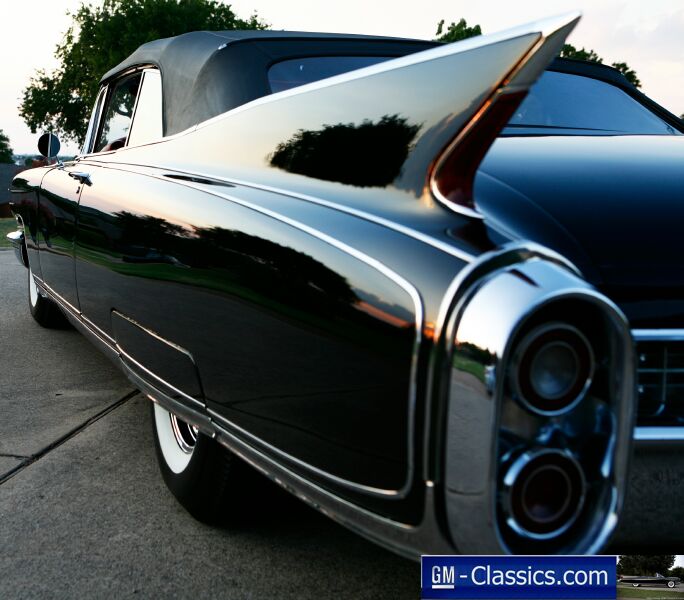 Official GM Factory Photo 1960 Eldorado, Circa 1960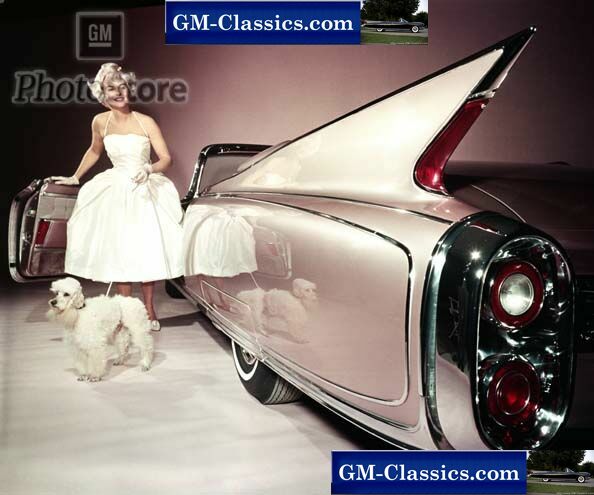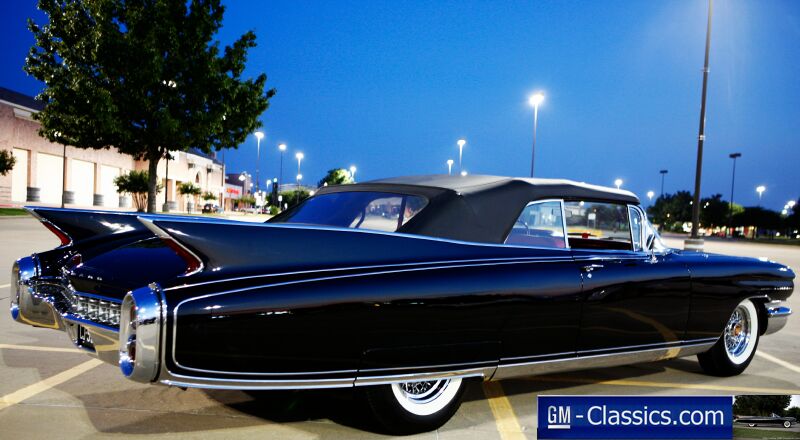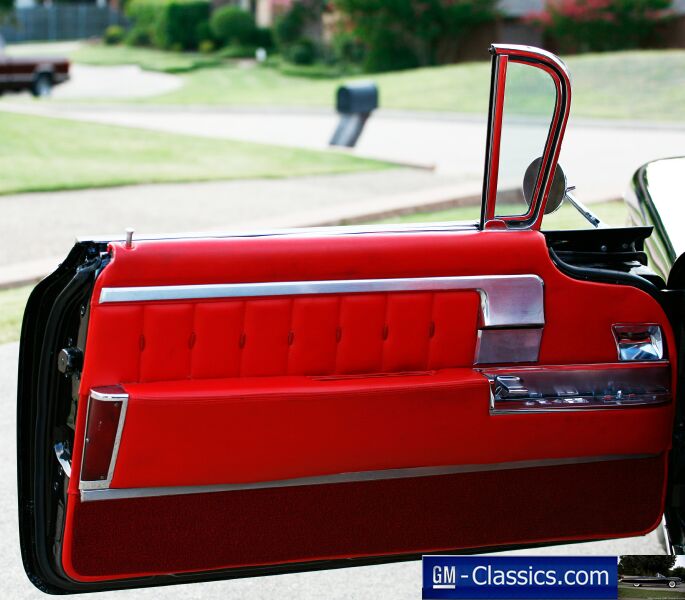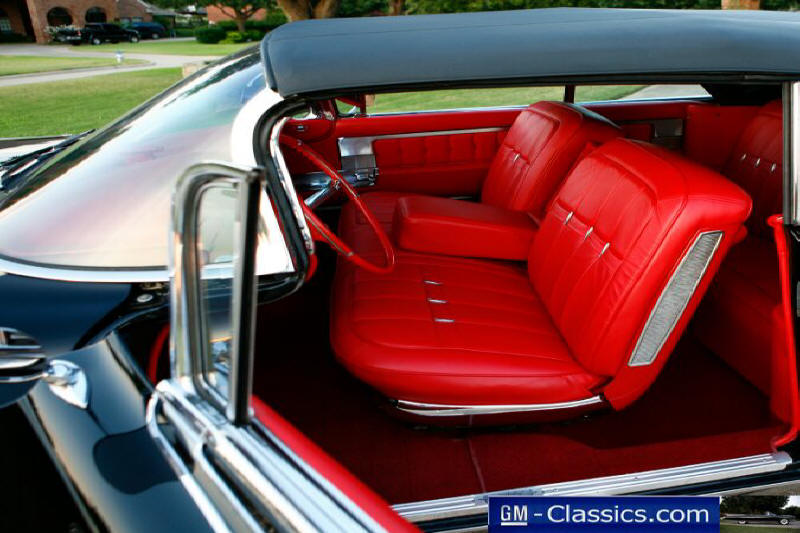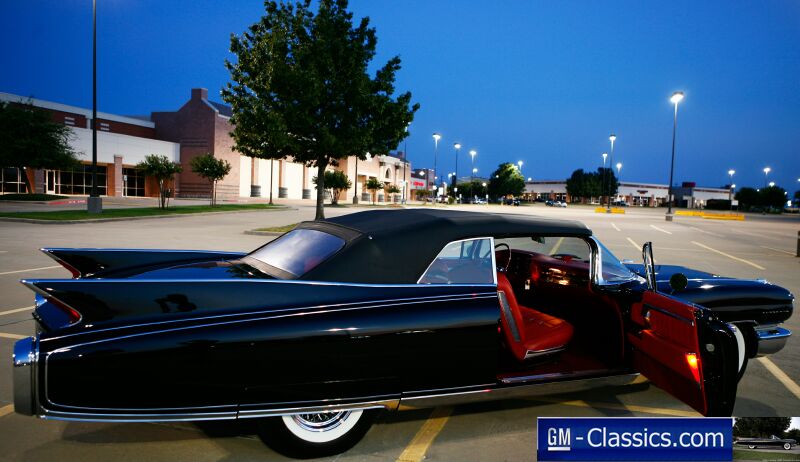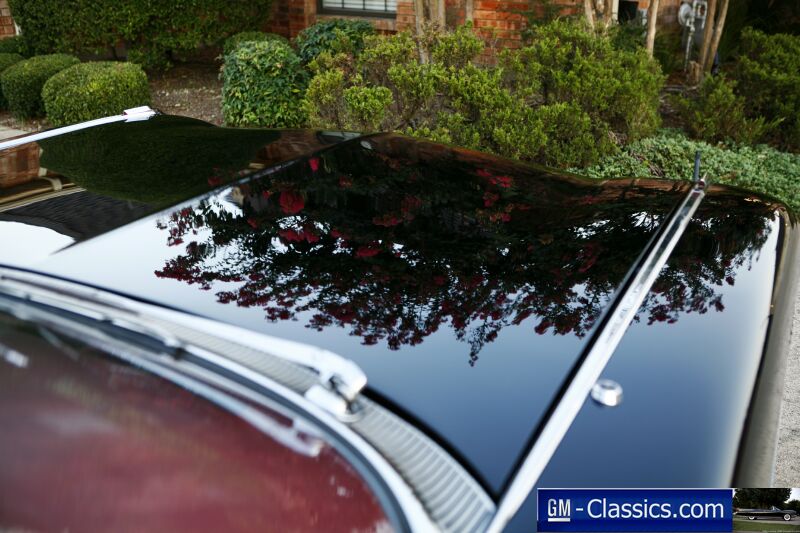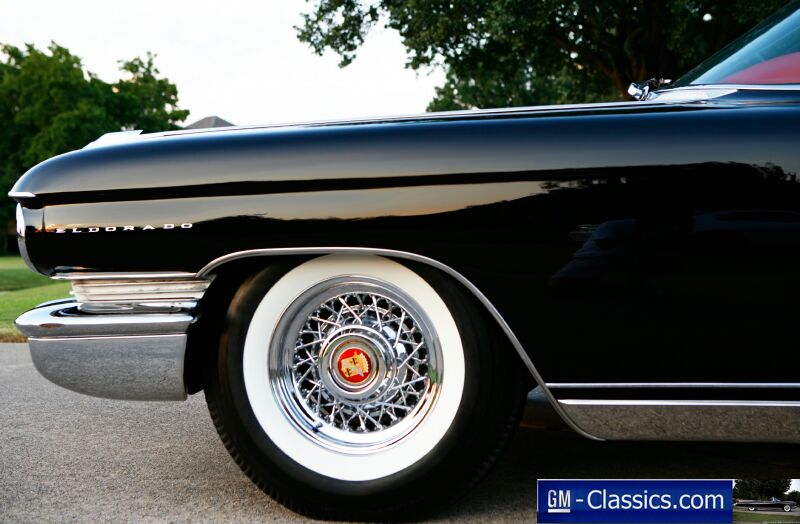 Kelsey Hayes Wheels and Bias Ply Tires.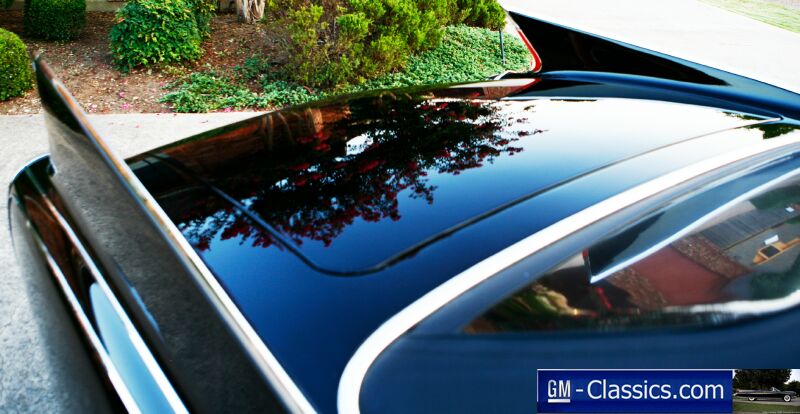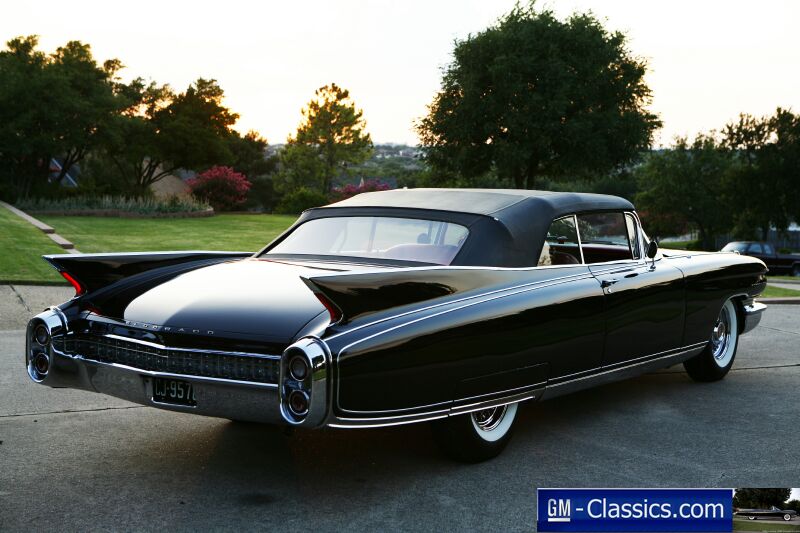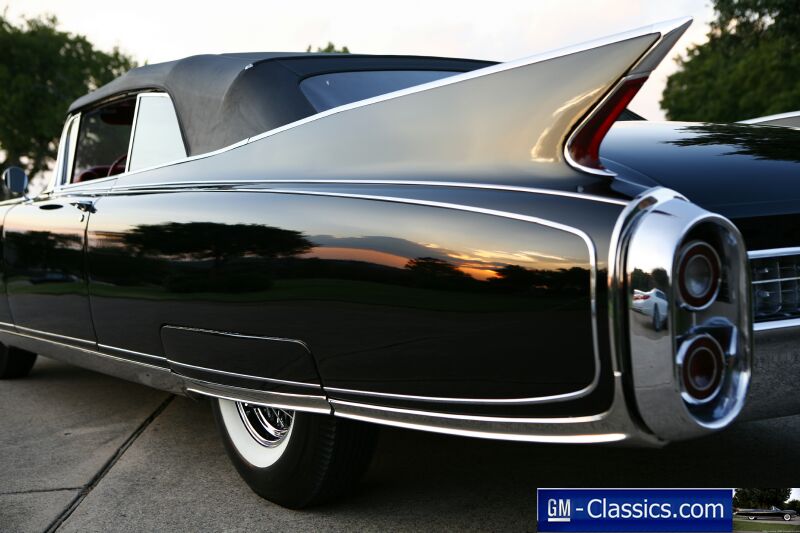 Be sure to zoom in on photos like the one above.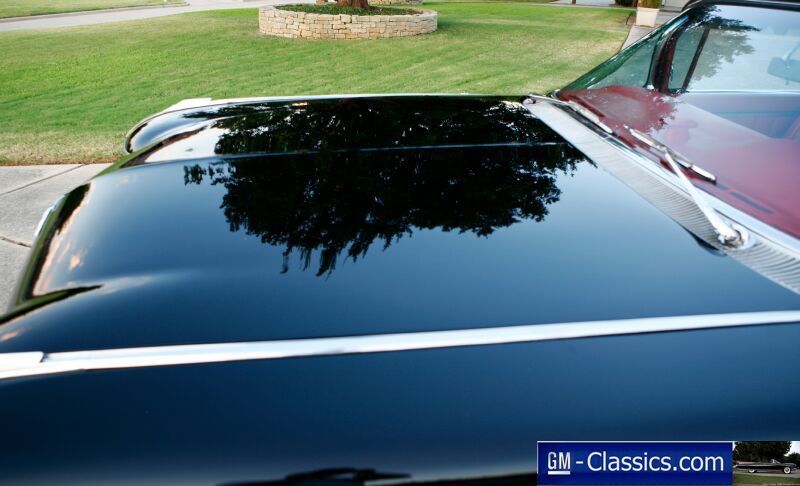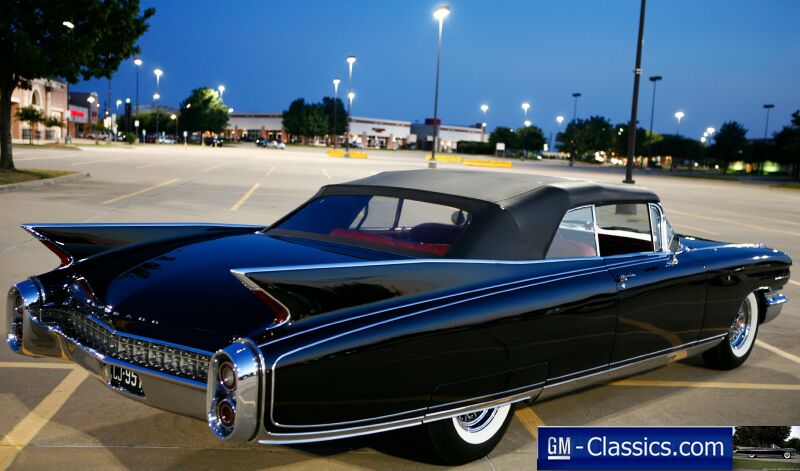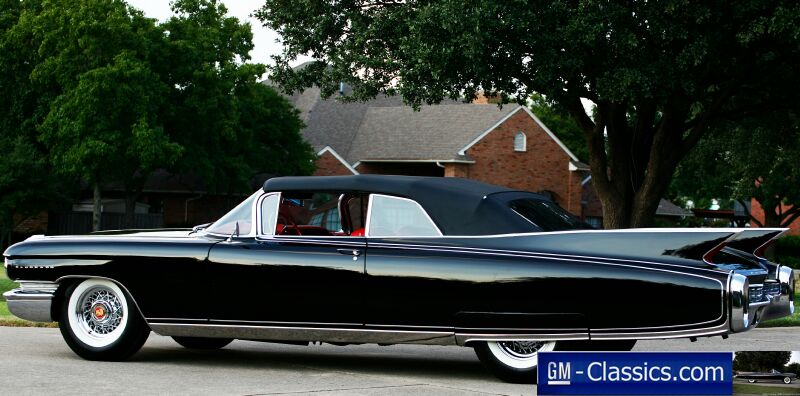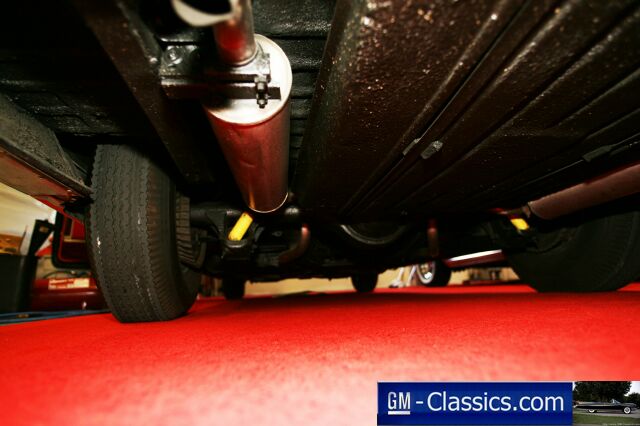 Unrestored undercarriage. See Stainless Exhaust with Resonators. Again, this is a Palm Springs car for the past 48 years, now in Texas for a few.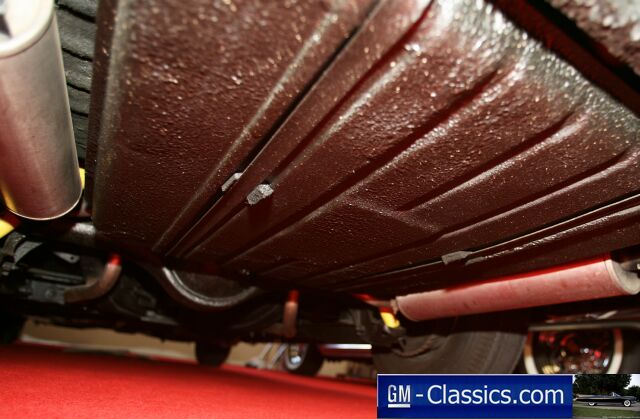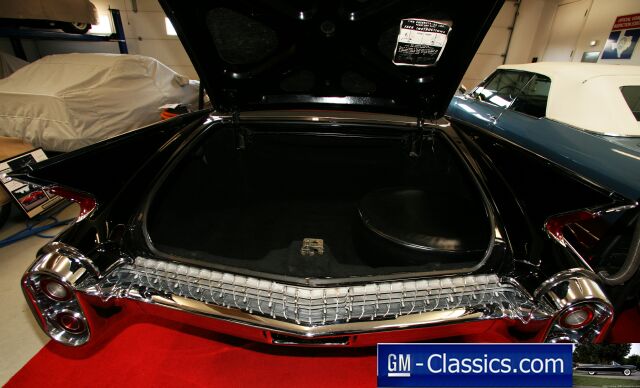 Very nice trunk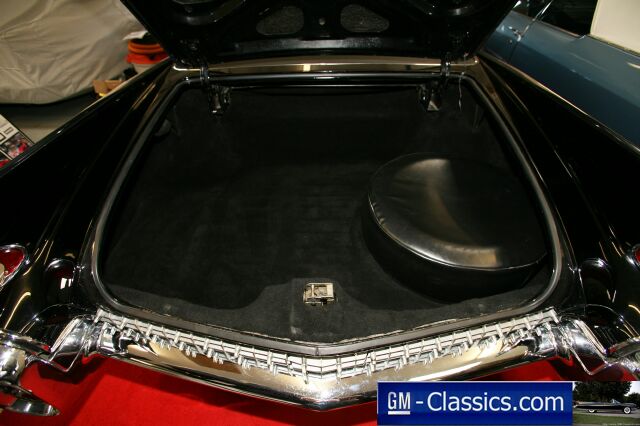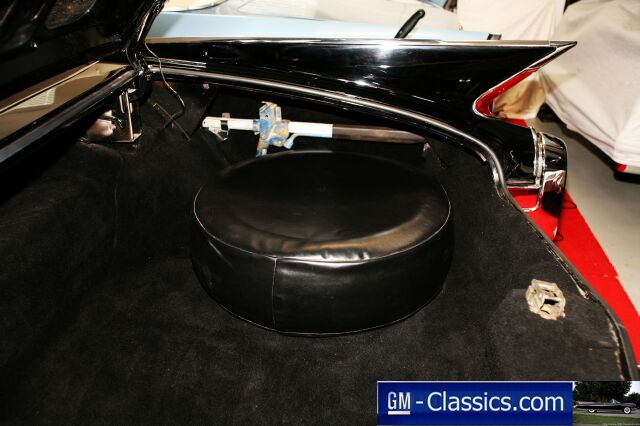 Original Jack and tools. Spare is a 70s era tire.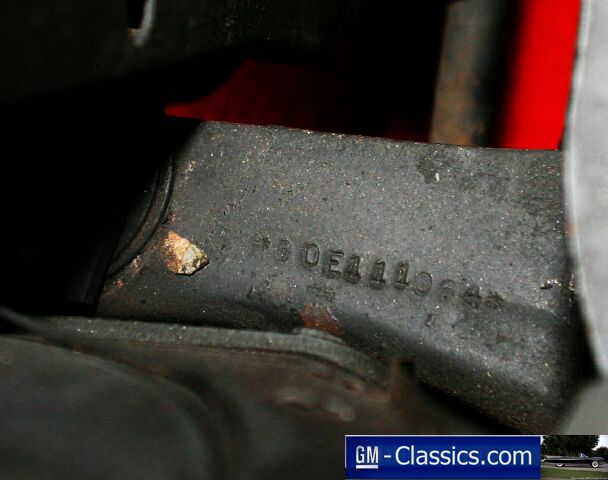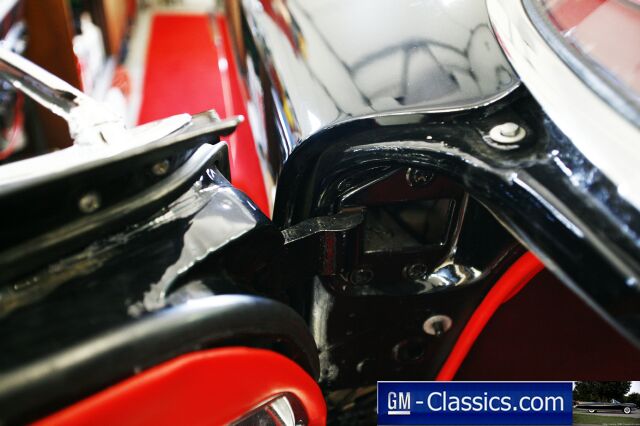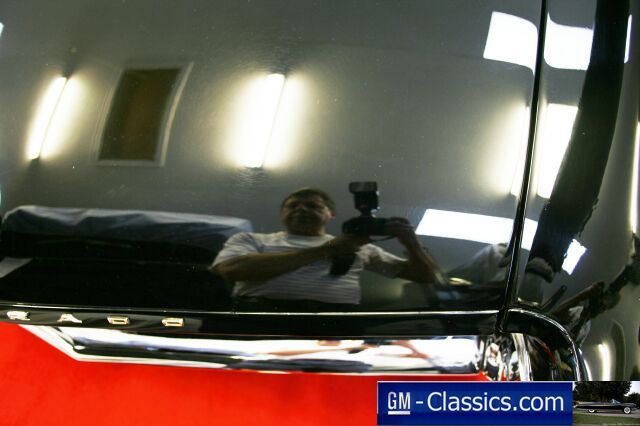 Unarguable excellent paint.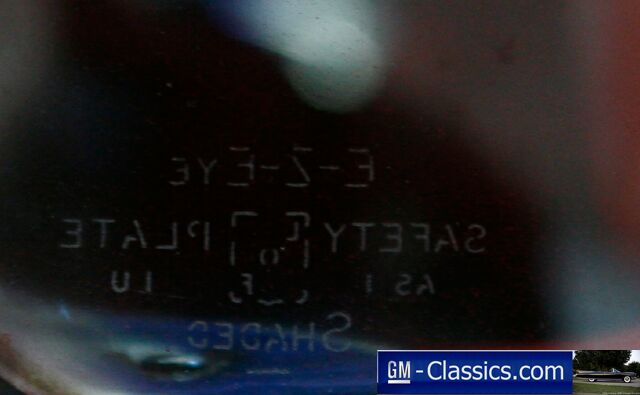 Original factory LOF stamp on front window. I think its still the original, or at least one that has been in the car for a LONG time.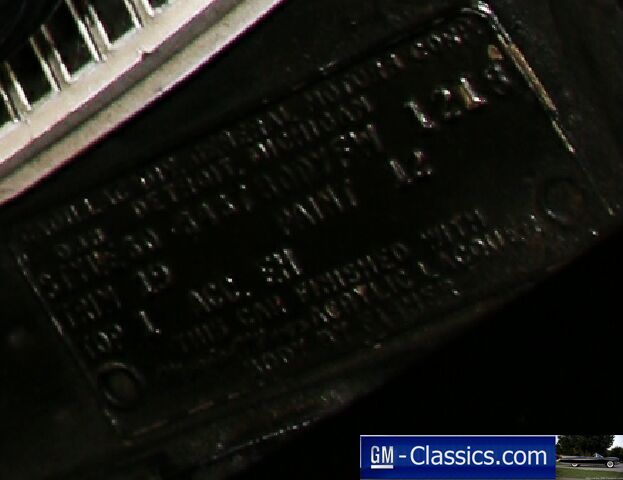 Trim Tag, Correct 60-6467 original Body ID.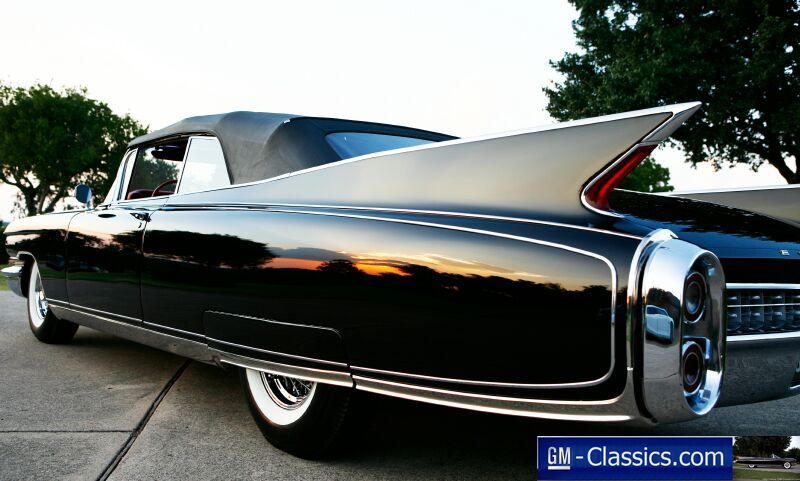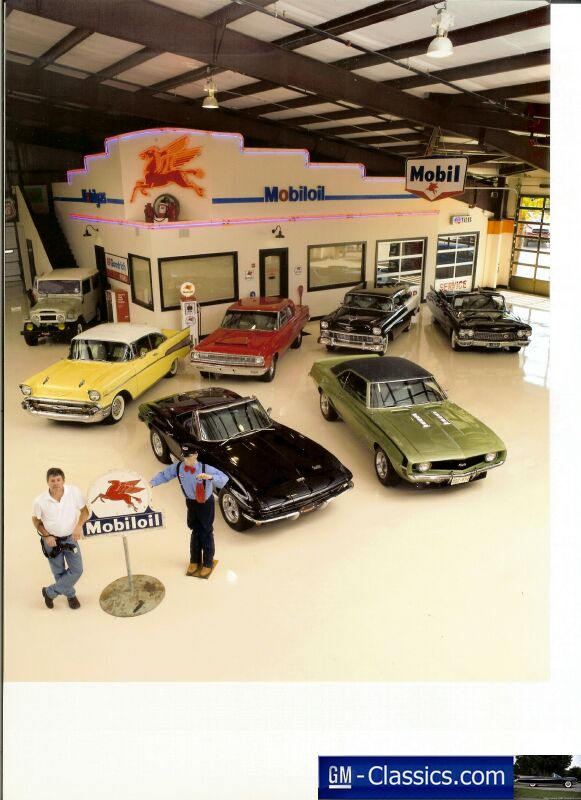 Click here for My Car Hobby Home Page
You can email me at Cadillacman@mcsmk8.com